Follow
It was my last day in Madrid and it was raining the whole day. I had planned to go to El Rastro which is one of THE must-dos in Madrid! Actually it's an open-air market held every Sunday where you can find everything – new and second-hand products. I was mostly impressed by antique shops with different sculptures, fountains and all kind of interesting disappeared objects.
It's a real must-do in Madrid and to ensure you I can tell you that even walking there in the rain didn't scare us as it worth it!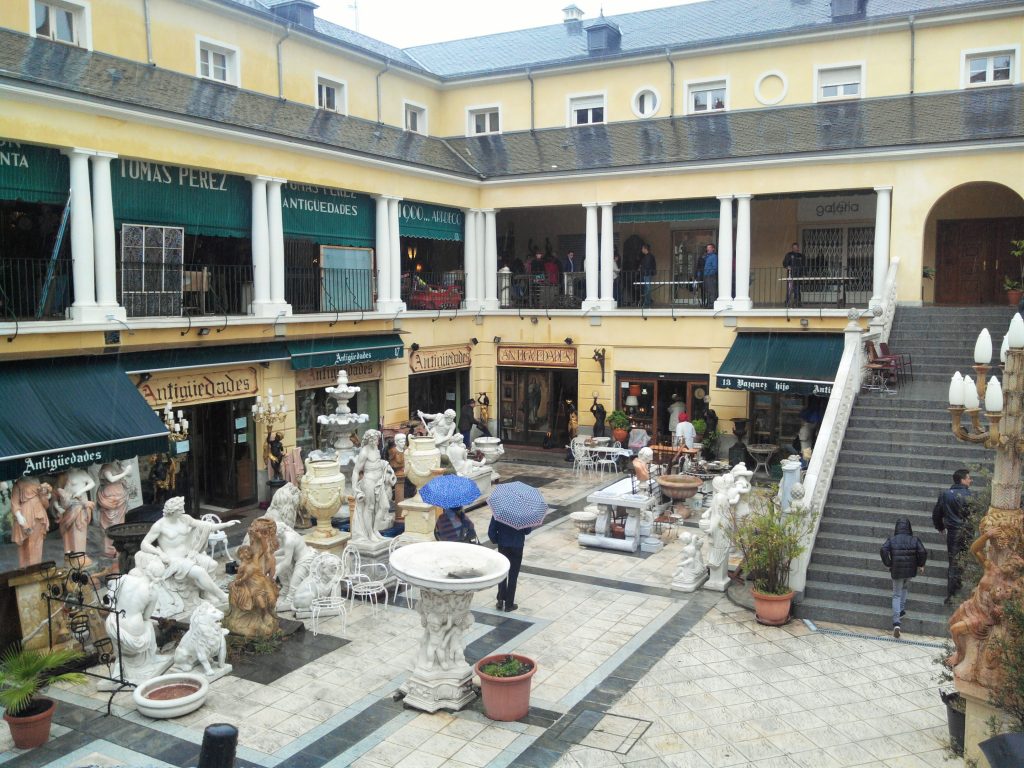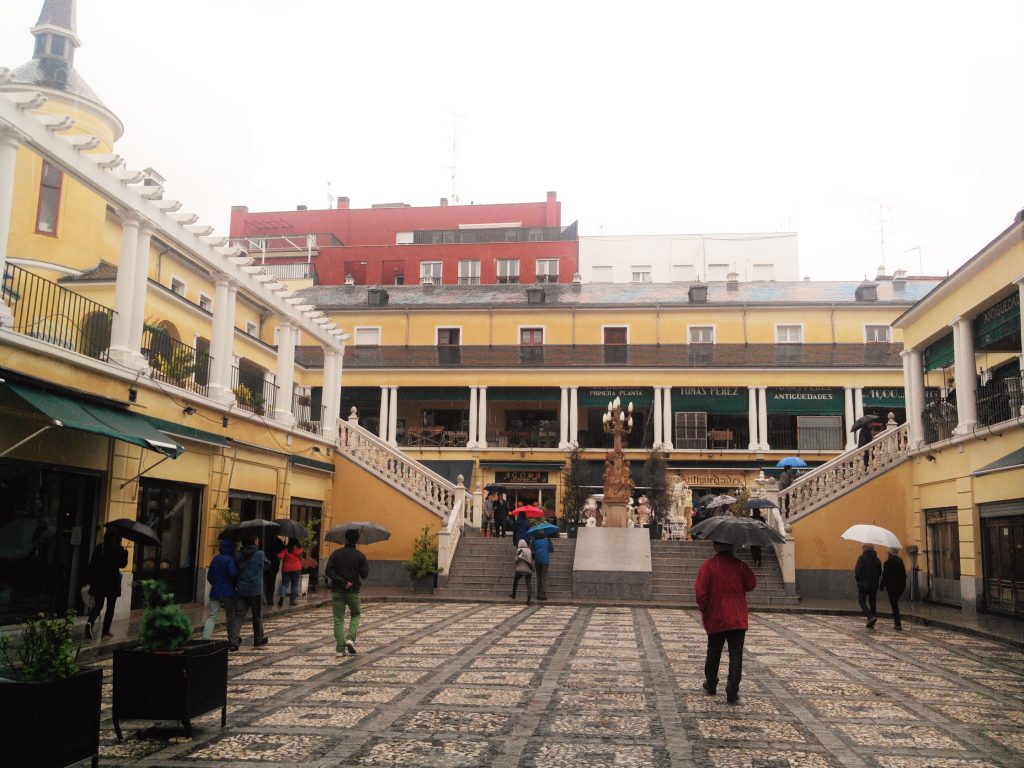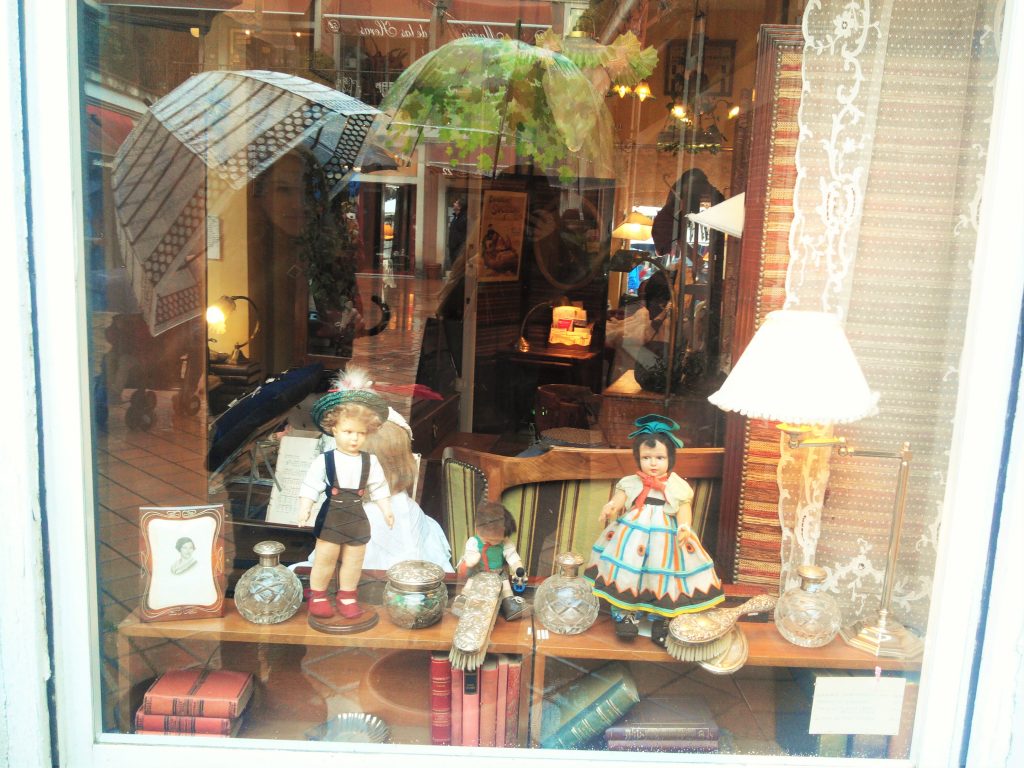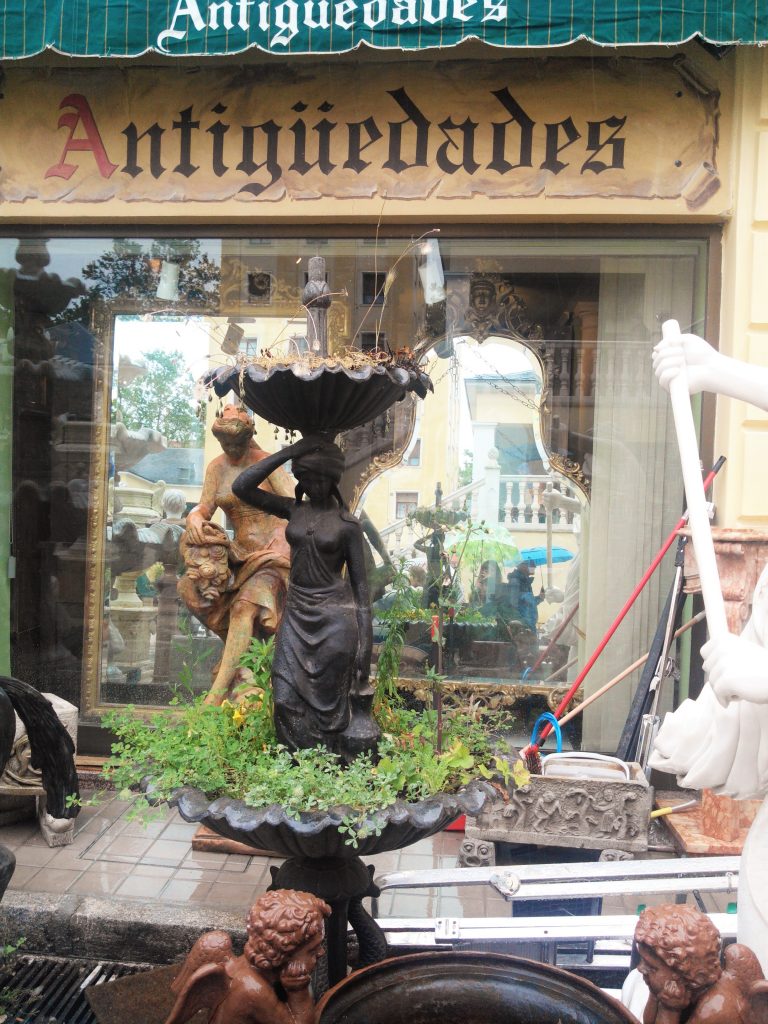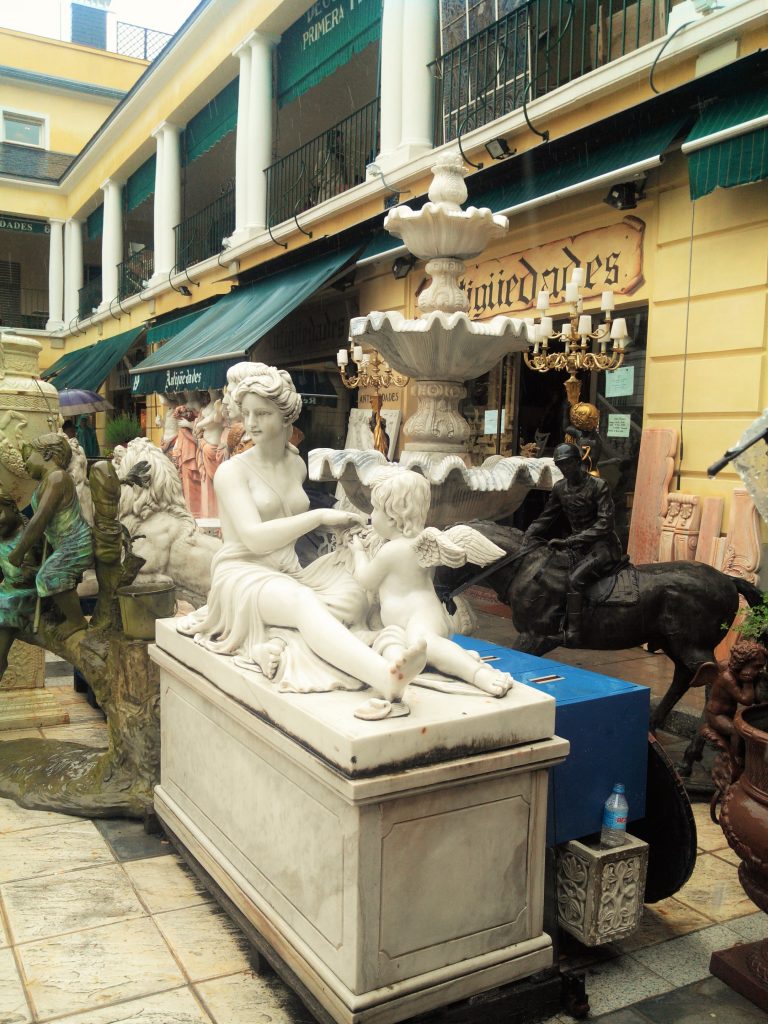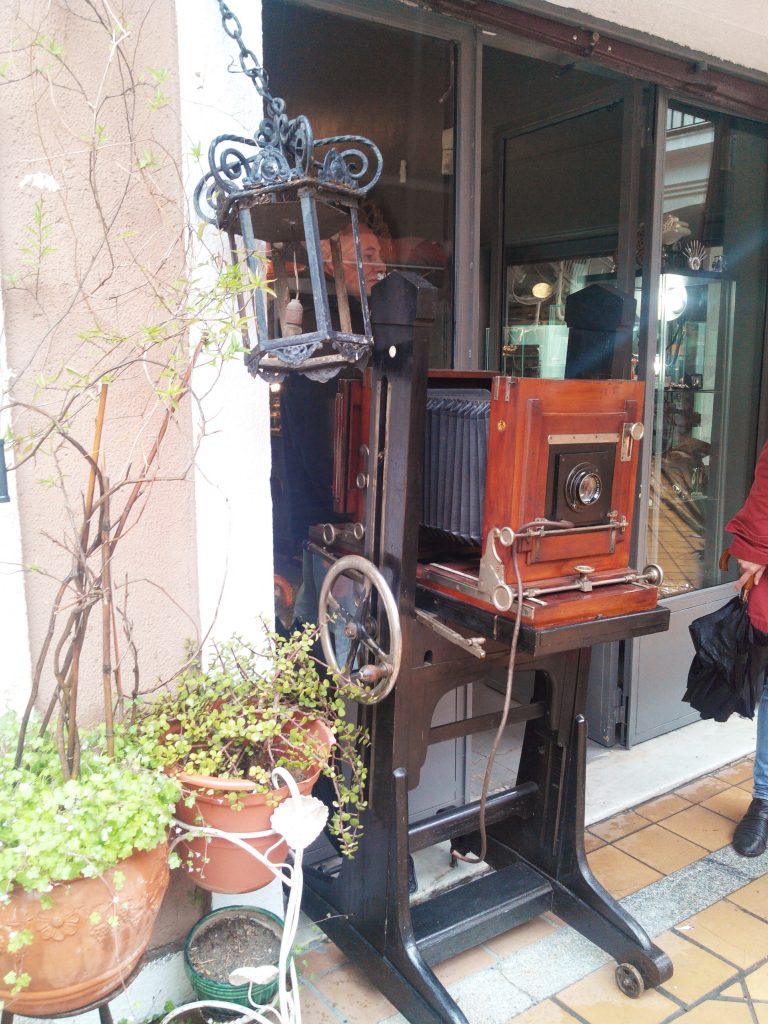 We decided then to go have some breakfast and also to warm up a bit. I was waiting for this day to have my favourite spanish breakfast with pantumaca and torilla patata. Pantumaca is a toast with potatoes and olive oil and tortilla patata is a kind of a cake with eggs and potatoes. These are THE specialities of spanish cuisine and very very delicious.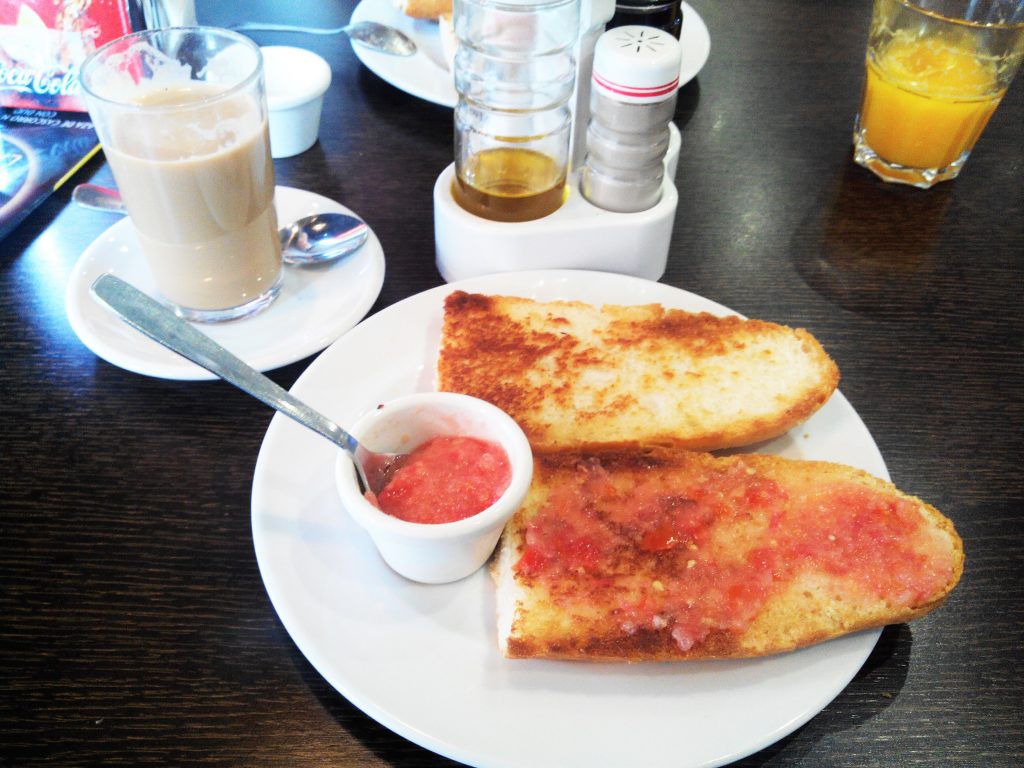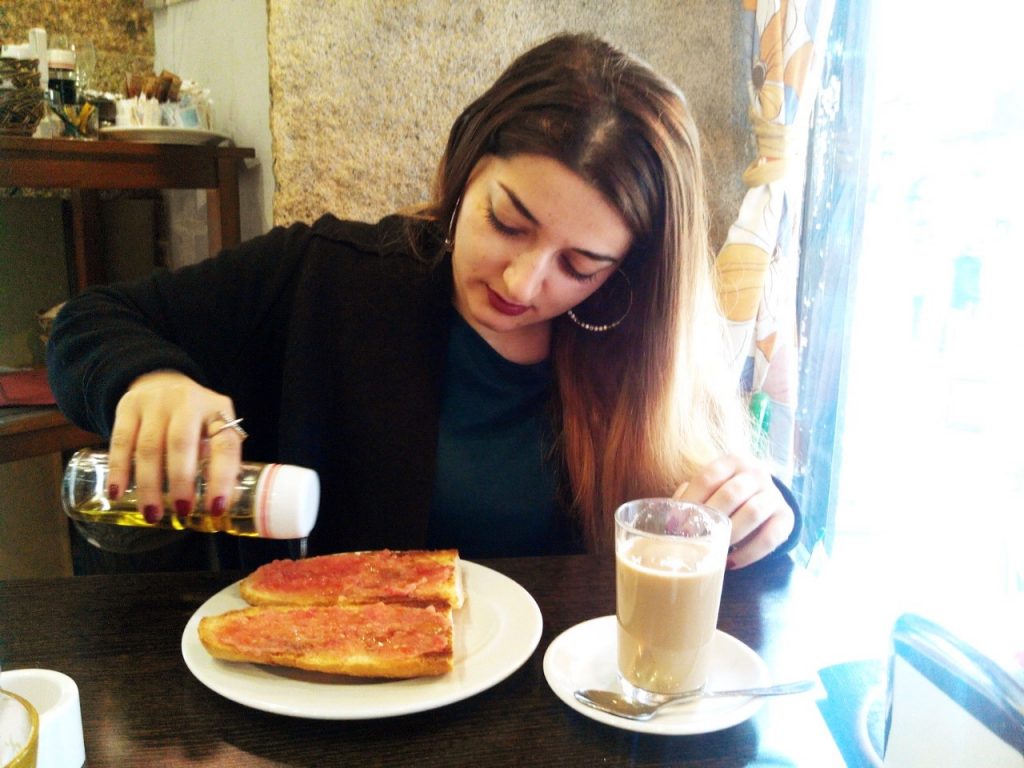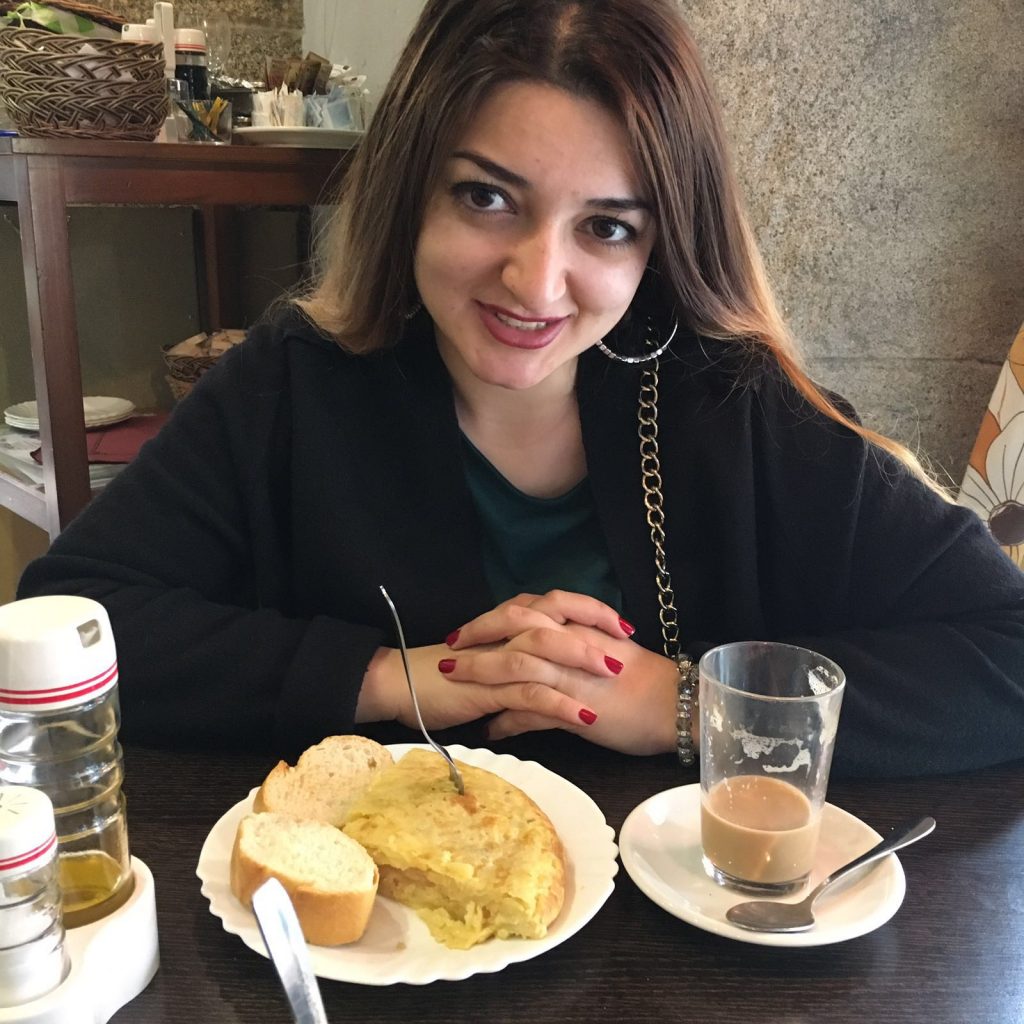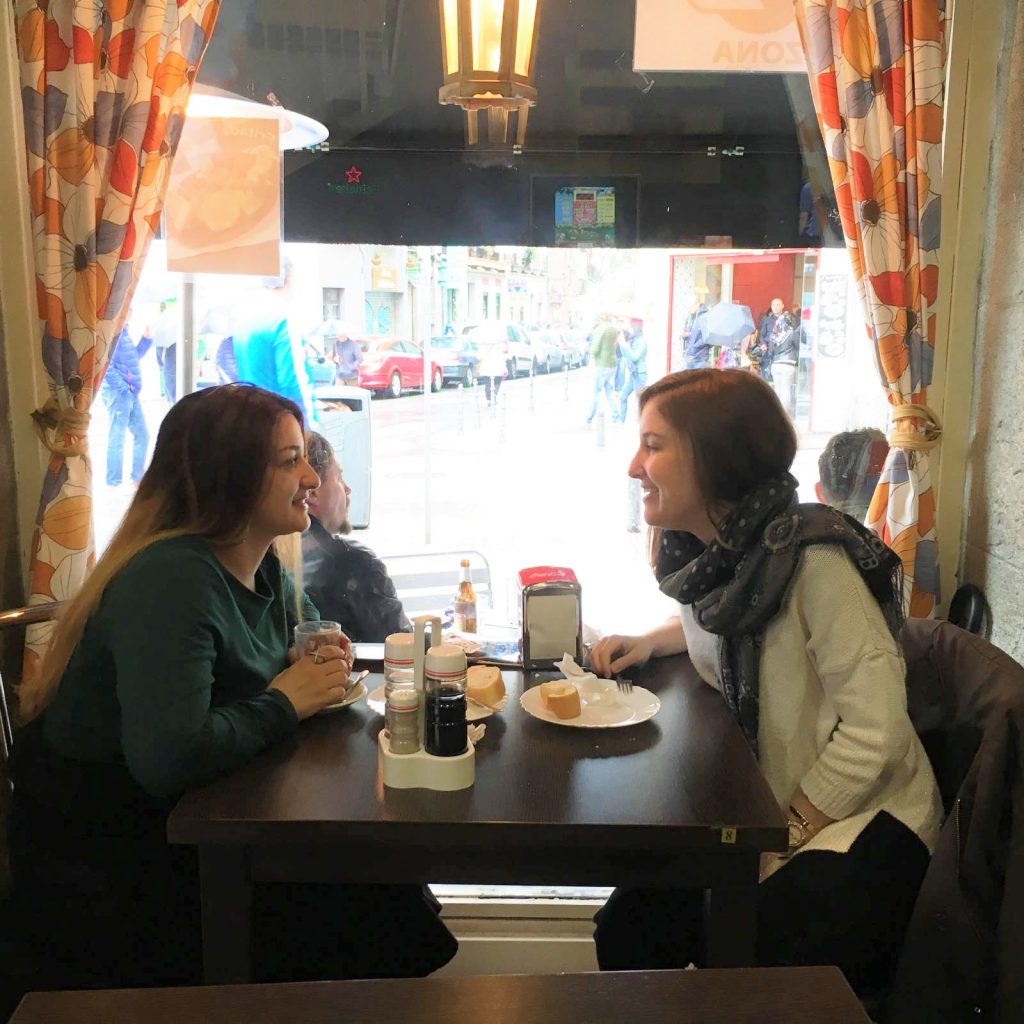 Another must-do in Madrid, is visiting El Retiro – the Spanish Versailles in my opinion. This is a huge park with lakes, beautiful trees, Crystal Palace, fountains, green gardens, etc. Unfortunately it was raining when I was there, but there are a plenty of activities that you can do – take a boat, do picnics, jogging, playing, walking and having a good time because you can actually relax, meditate and be around the nature…Next time I'm in Madrid, I don't want a rain so I can benefit from El Retiro as much as possible!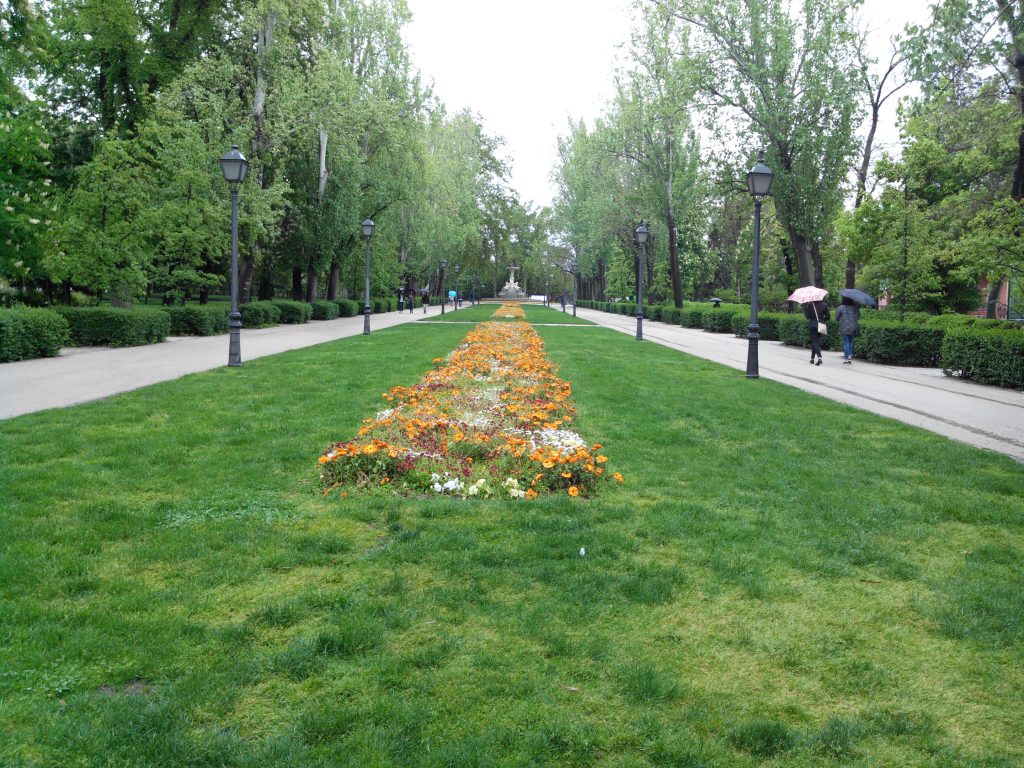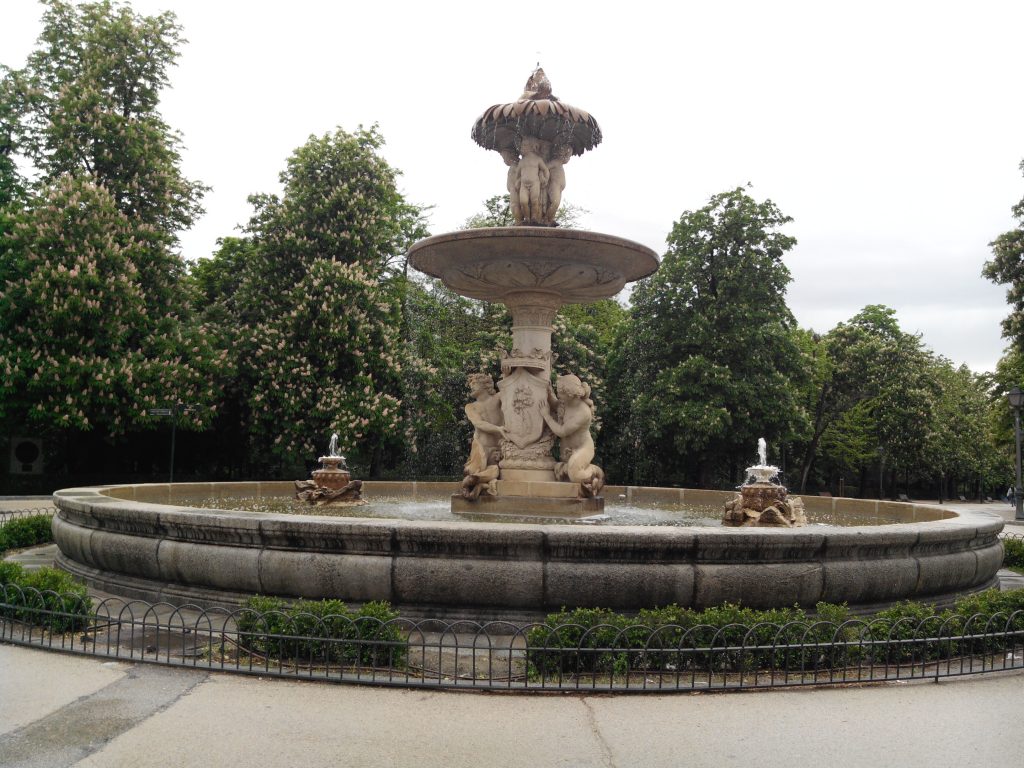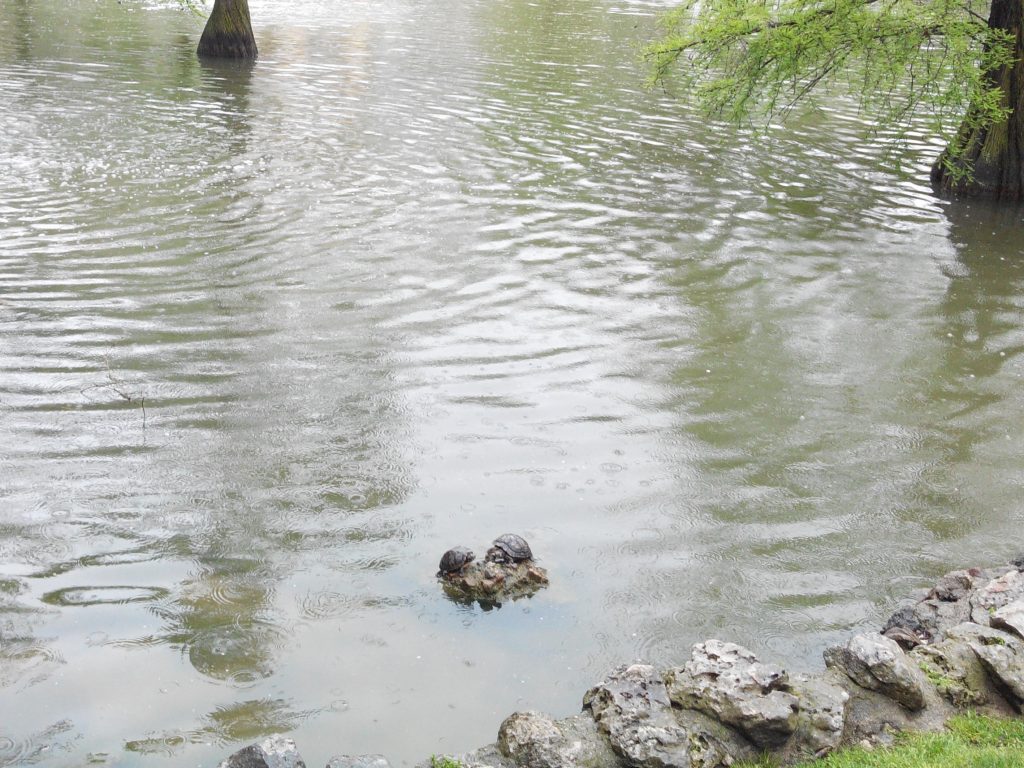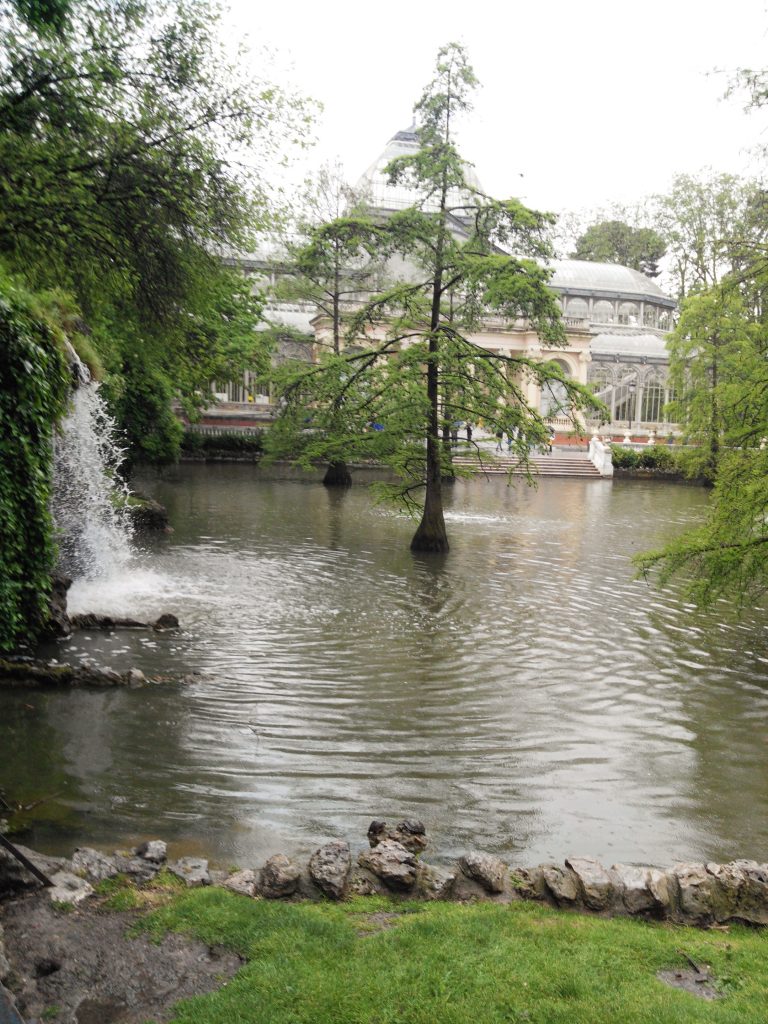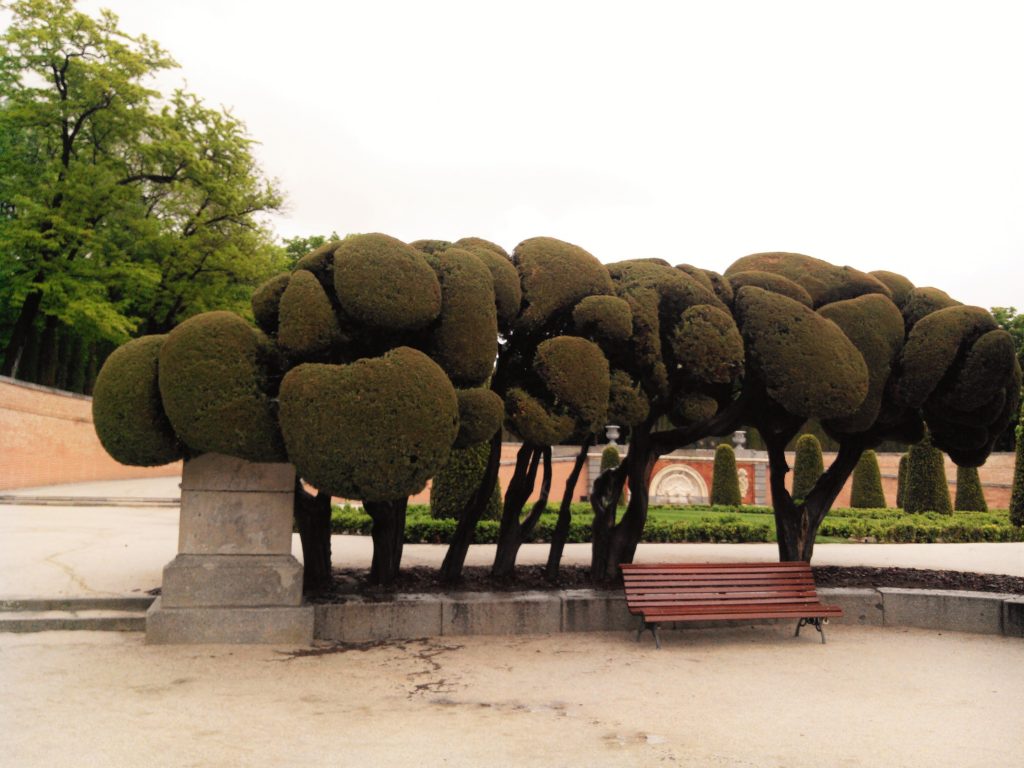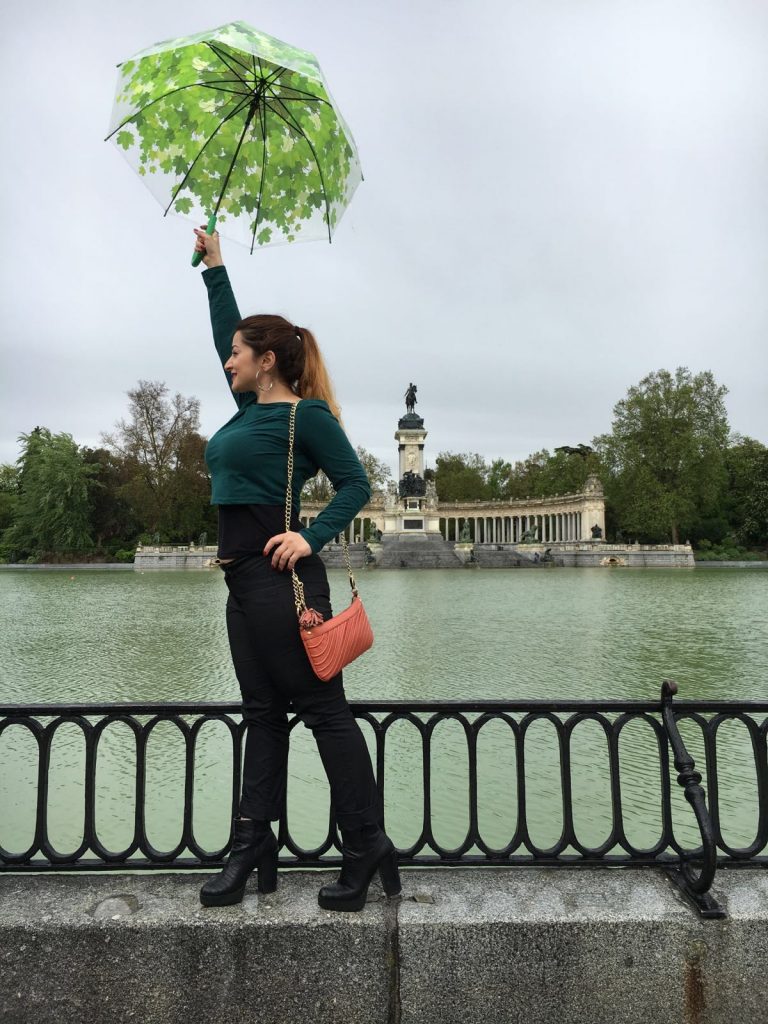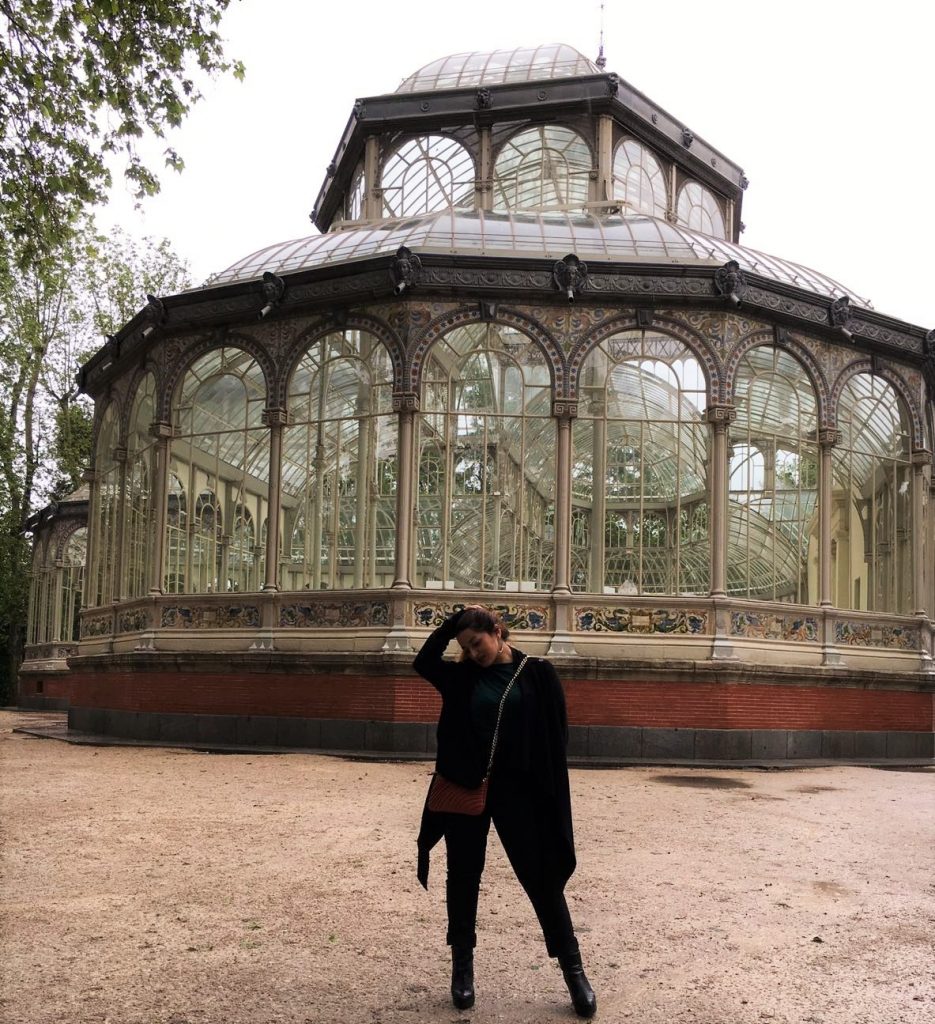 Next to El Retiro there is another beautiful place to see – Los Cibeles Place with its charming fountain in front of the city hall. The latter is open to public and moreover, there's a rooftop with a terrace to have a drink. We had our coffee inside of course but with this beautiful view!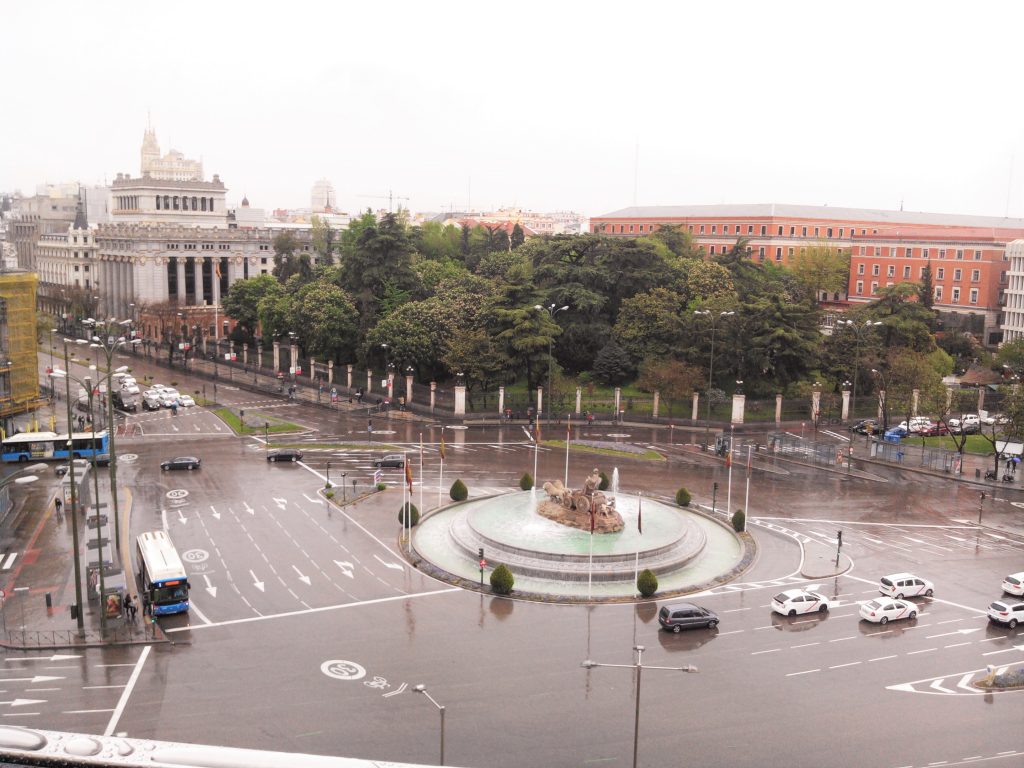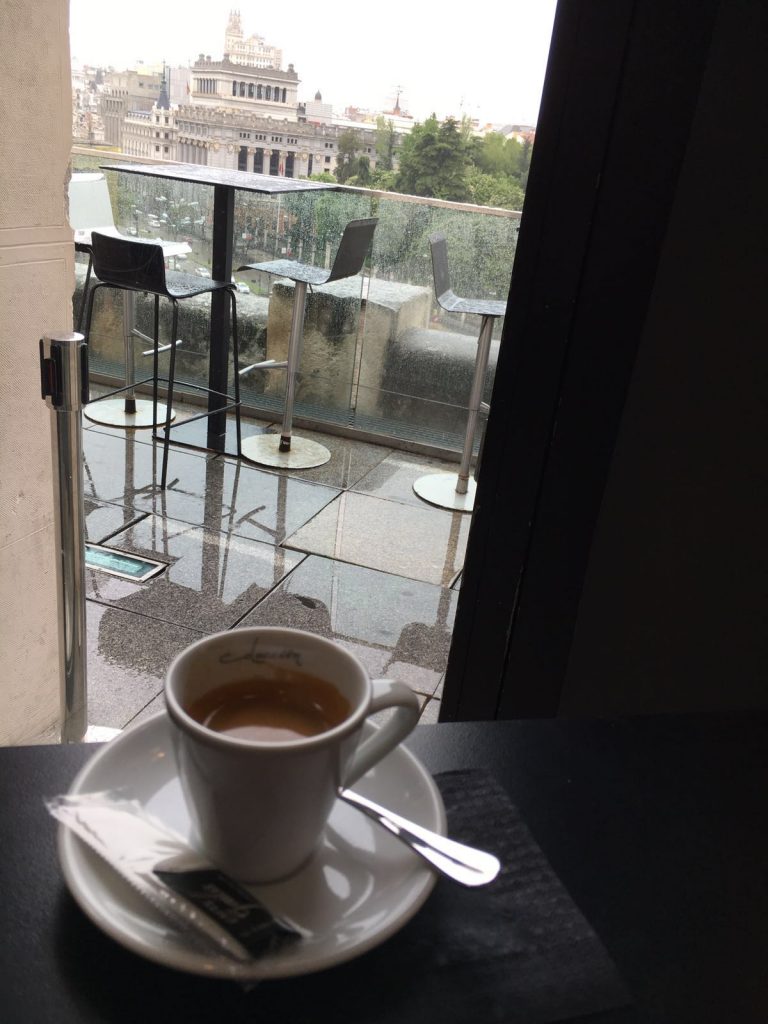 Going back home I was glancing at the magnificient buildings and places, a little bit sad to leave Madrid, but not too much, as we were going to partyyy 🙂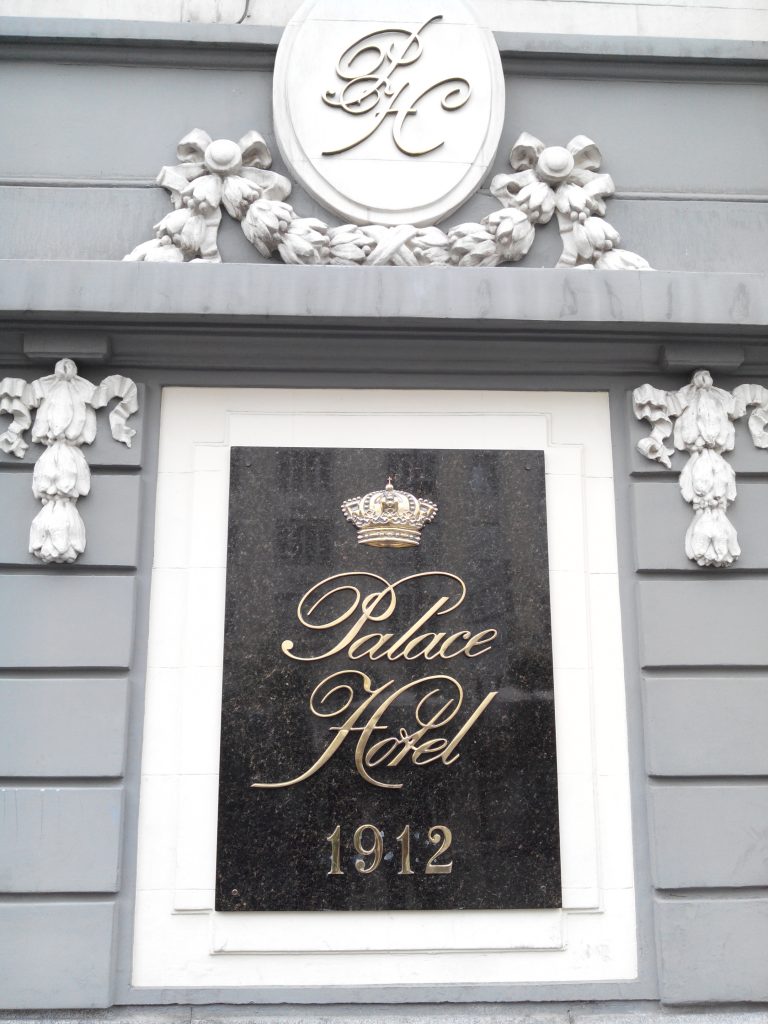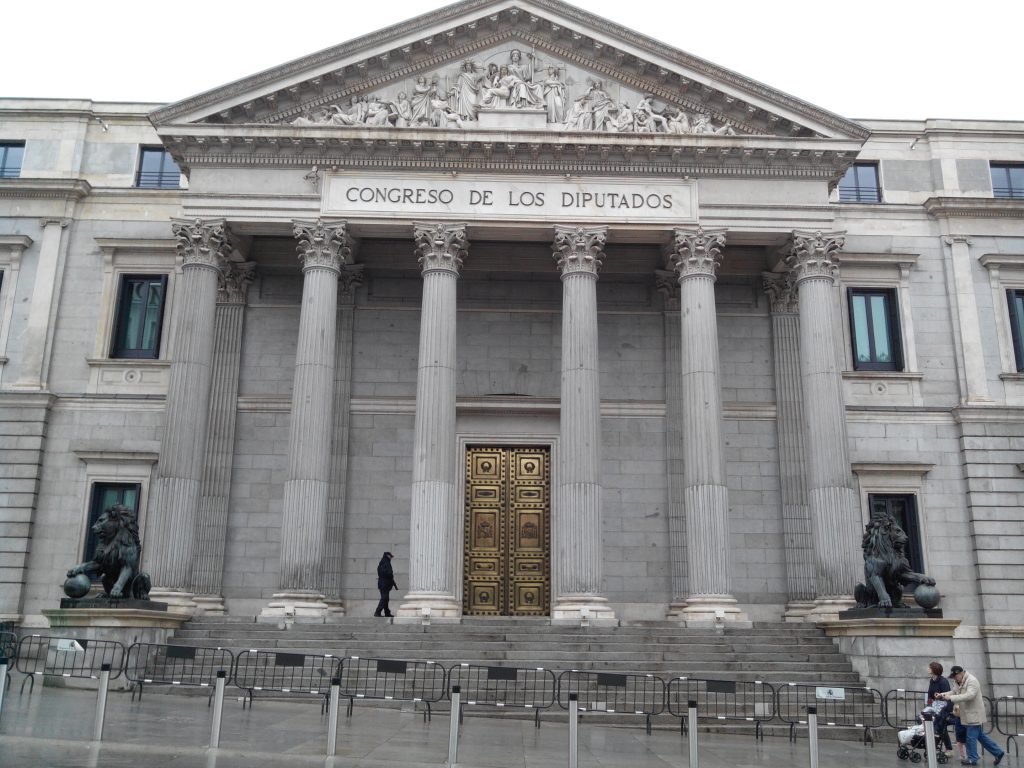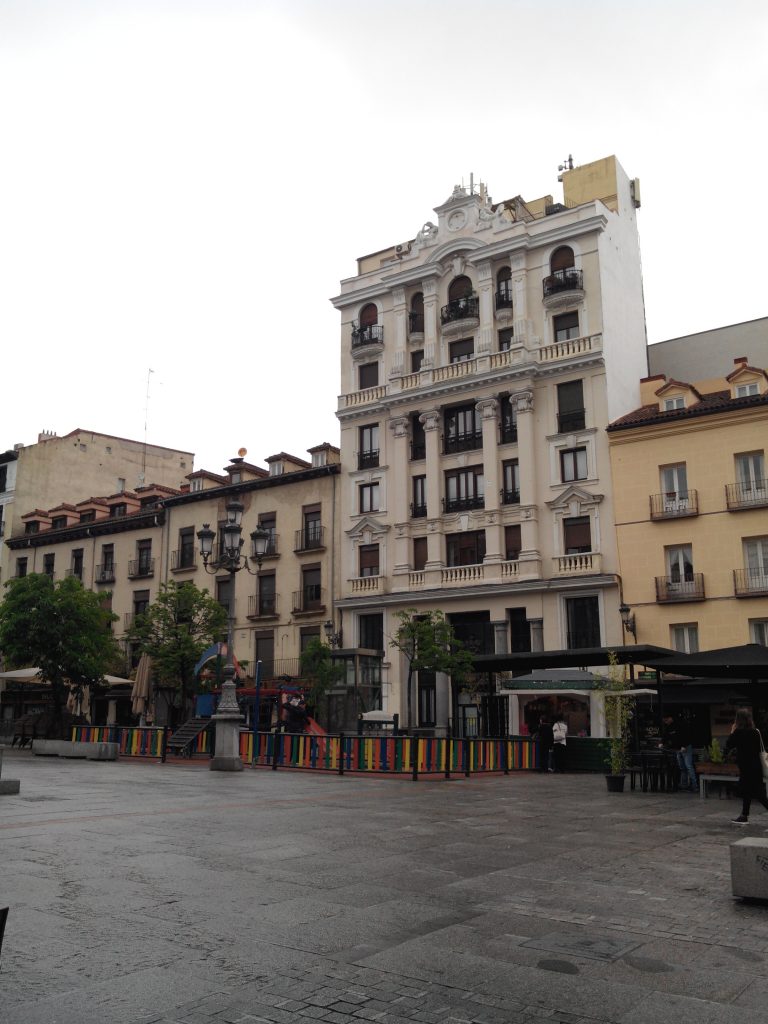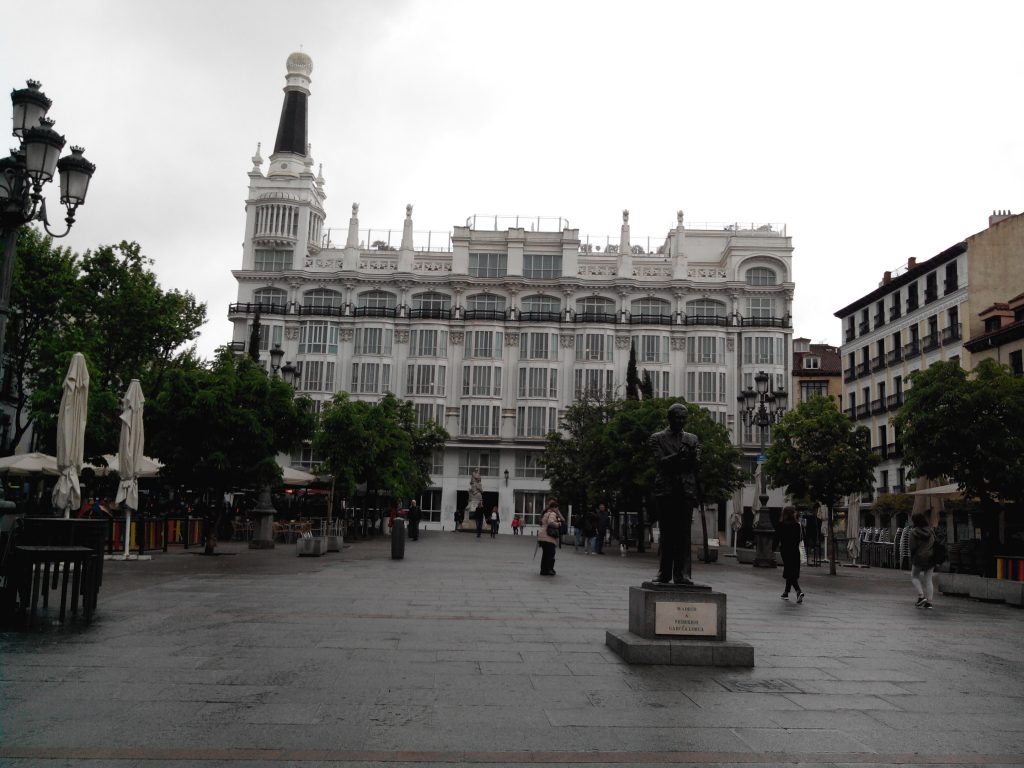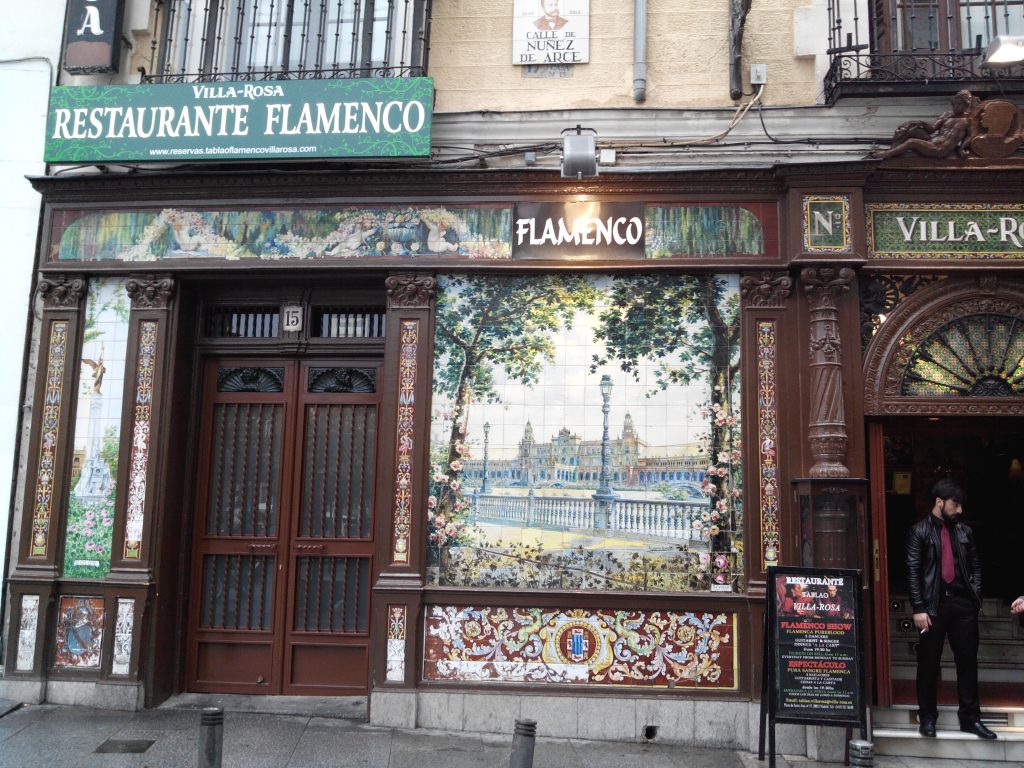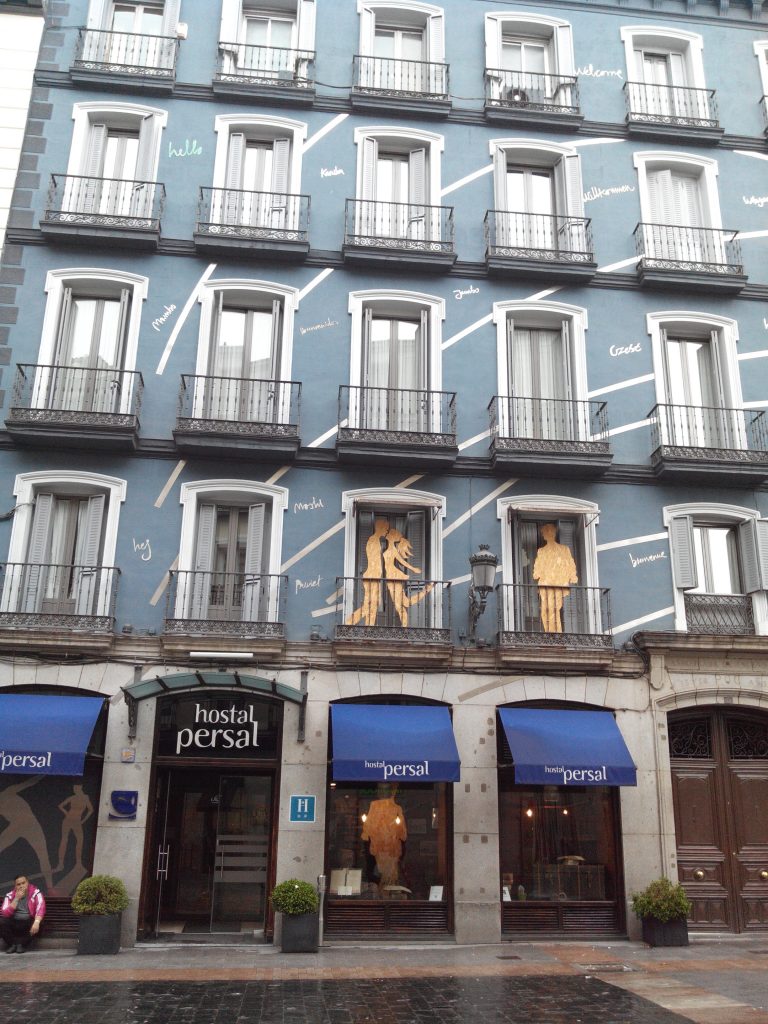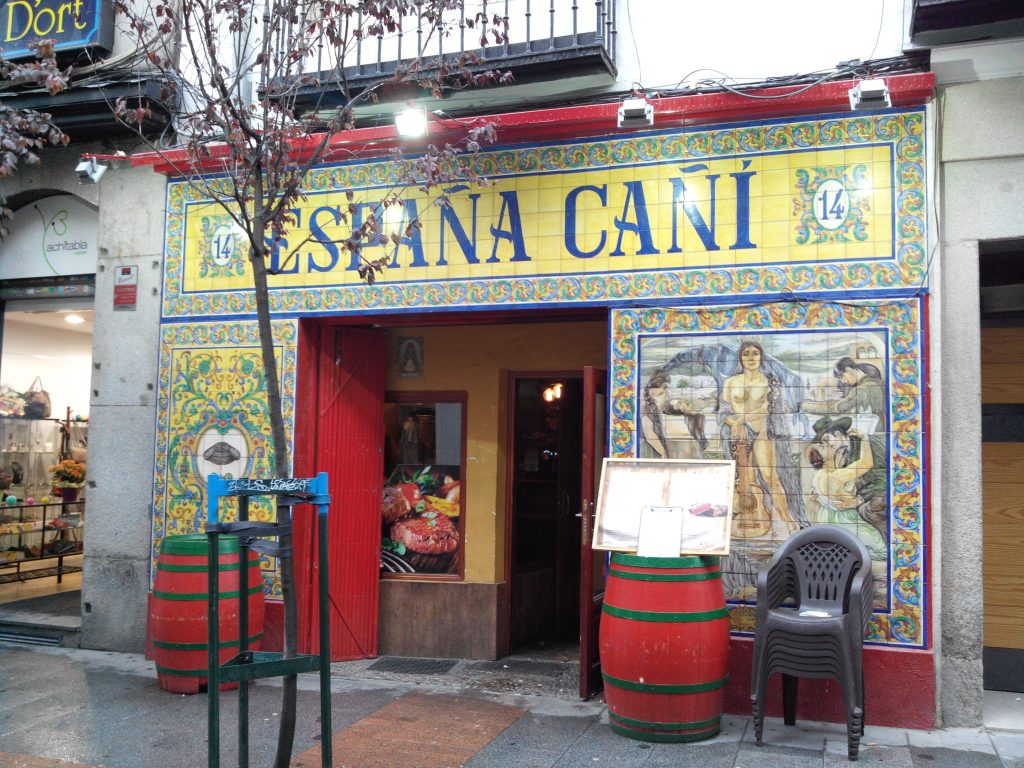 We finished this last and eventful day in a night bar Star Studio where mixed latino and pop music was playing. It's a nice place for those who are looking for latino dances and having fun!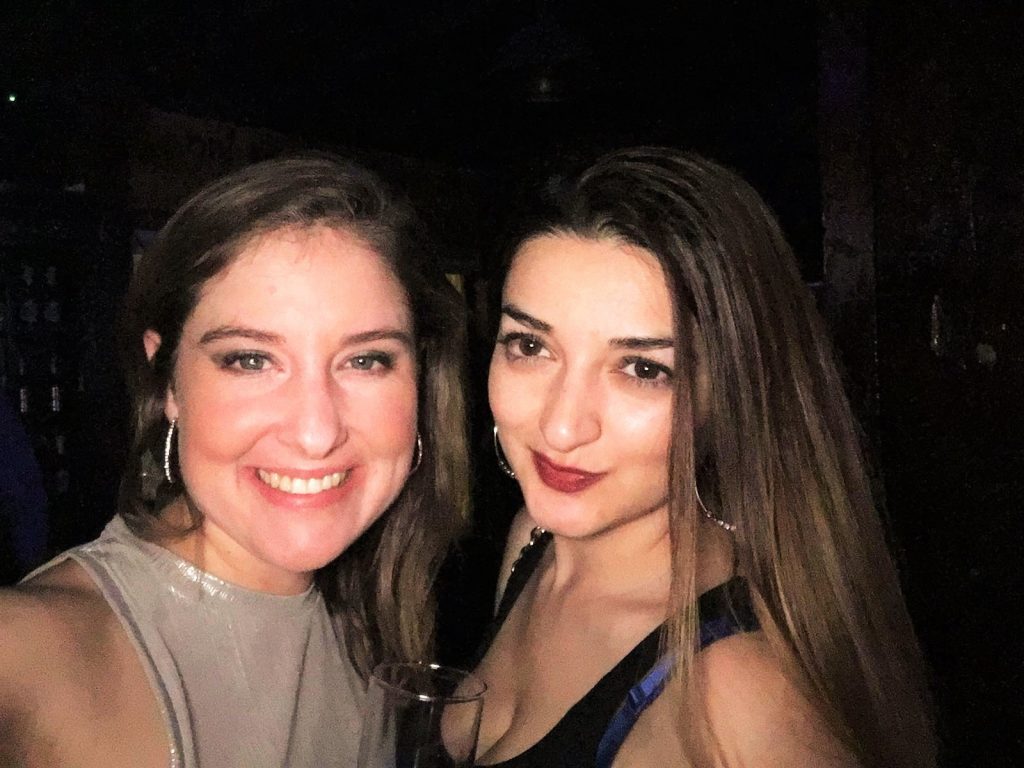 Here comes to end my Journey and back to Paris it felt so sad and grey. I was disgusted at the beginning and wanted to go back.
I can tell you if you have a possibility, visit Madrid as it will affect you for sure. If anyone has questions, I'll be pleased to respond to them.
See you soon!
Bye