Follow
Hello guys! I'm happy to share my experience of visiting Madrid for the first time. In this post I'll give you some tips, ideas and addresses that might be useful for you if you're ever planning on going to Madrid.
So to start with, it was the first time I was taking Transavia and I can say it's ok if you're flying in Europe, pretty comfortable for economy class!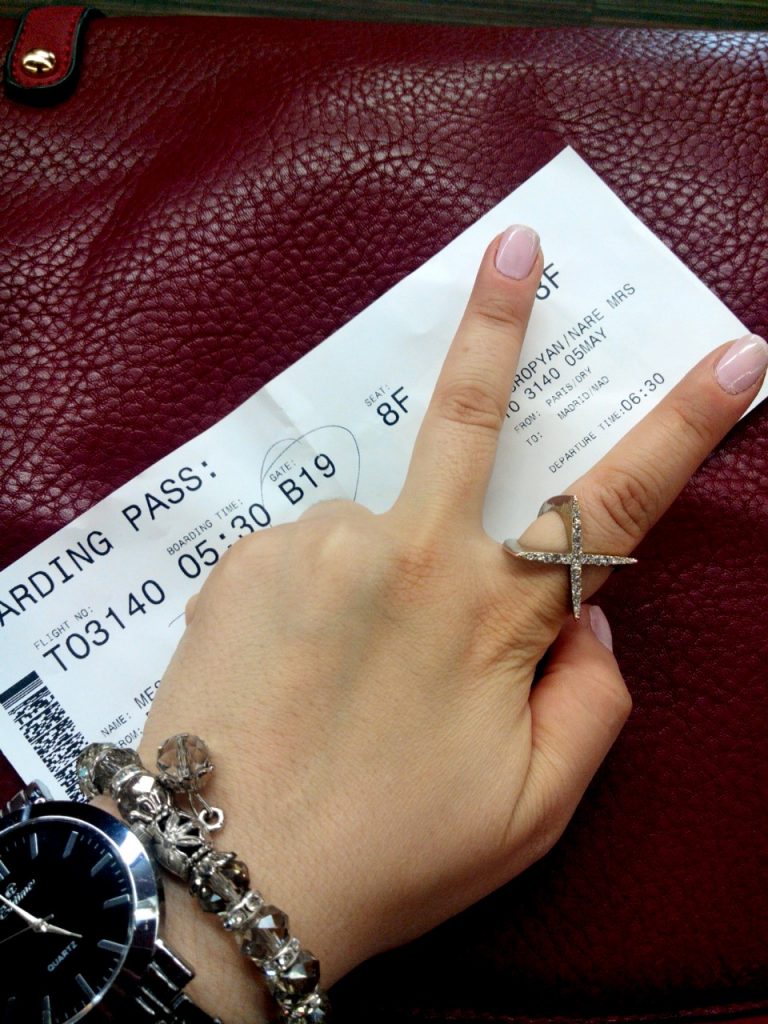 I had this amazing view out of my window (I was staying at my friend's appartment which was perfectly situated near the metro La Latina).
The first thing to do was to go and grab some food because I was starving! We went to Mercado San Anton where I tasted tapas. This place was really fantastic as you could walk around, buy some food in the market and eat right there! Well, of course after having done the line as it's pretty crowded during the meal time (the lunch time is between 14h and 16h, it was a hmmm….how to say, ..interesting lol).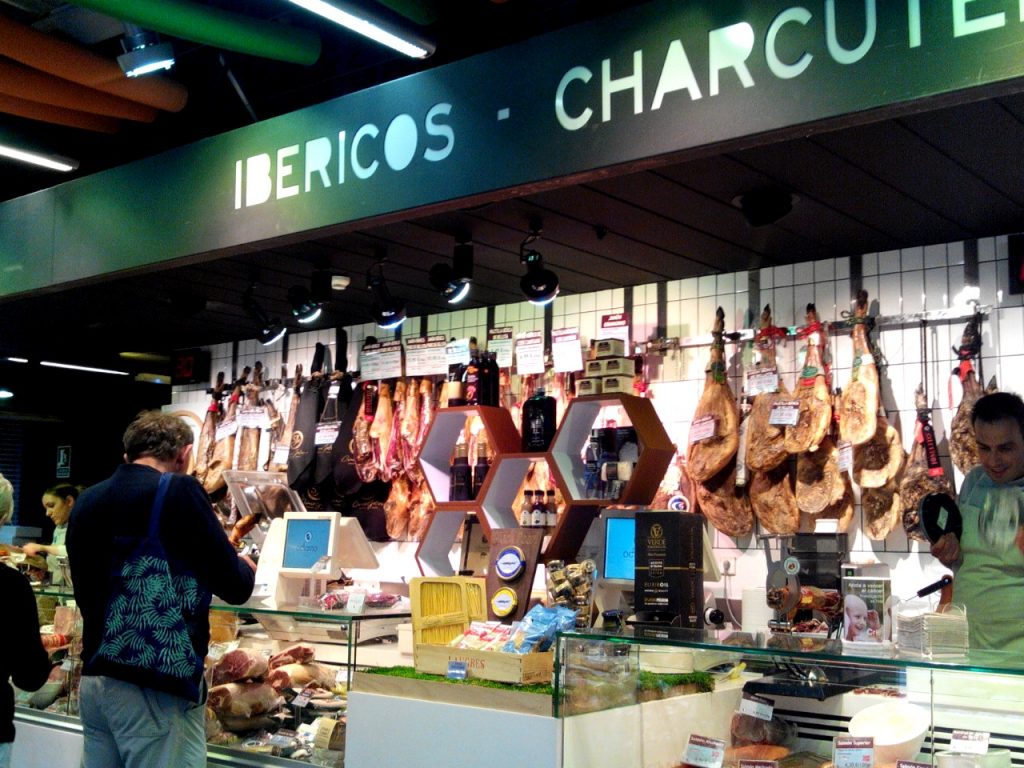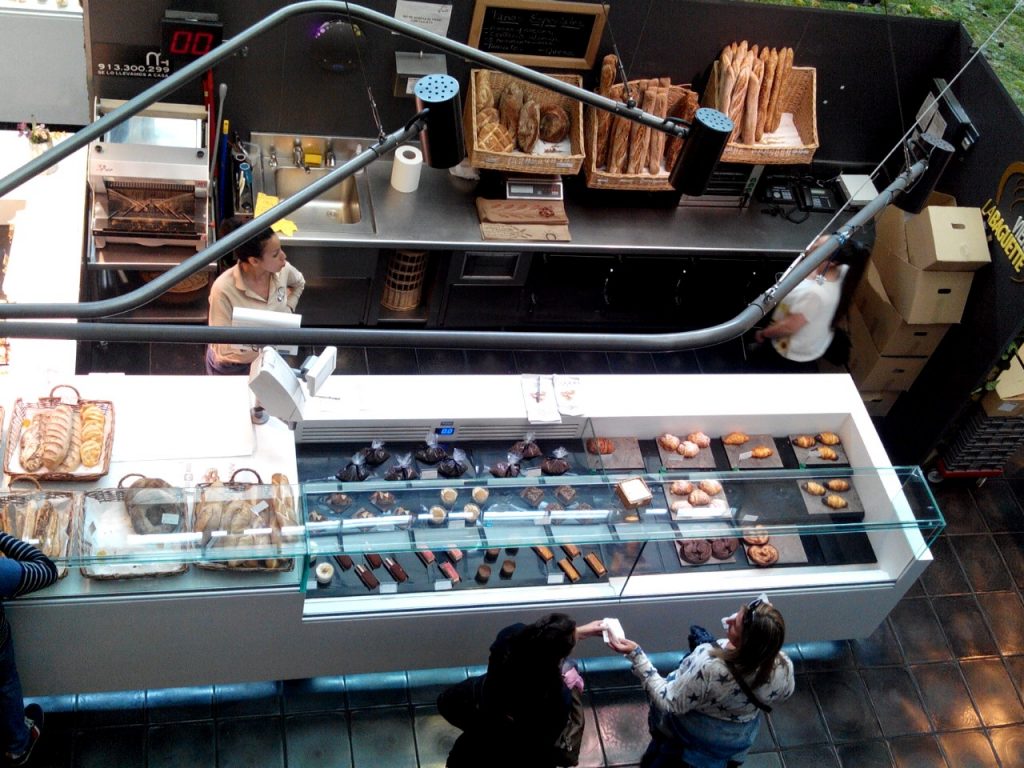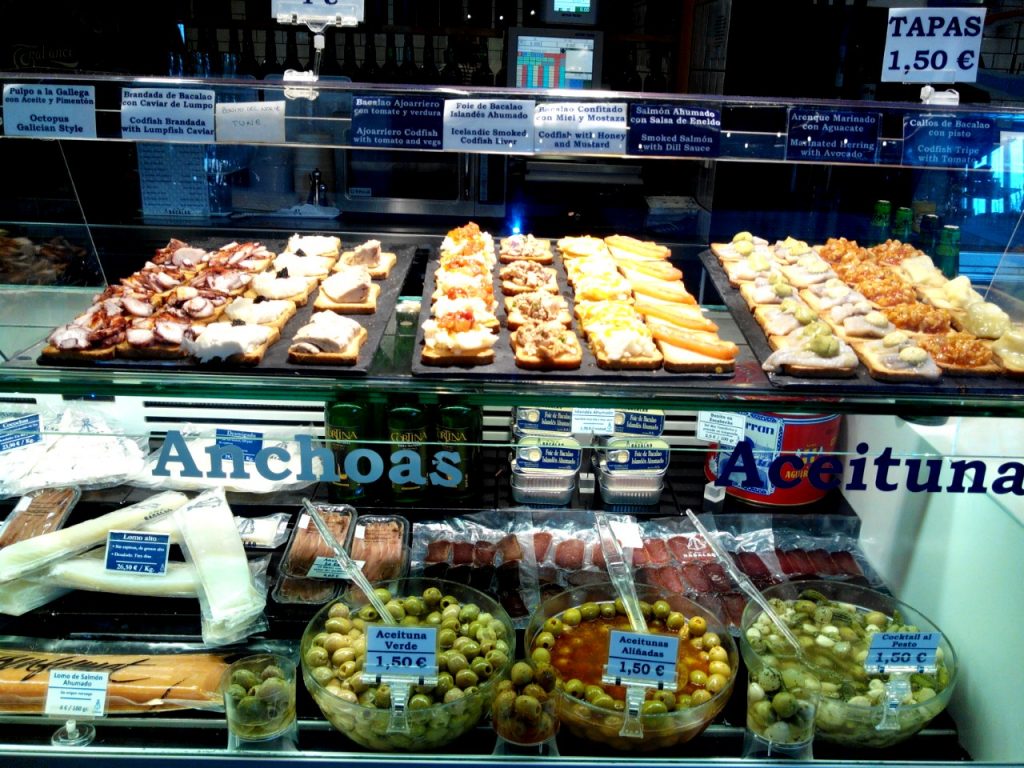 And the olives are especially tasty as well as their famous olive oil!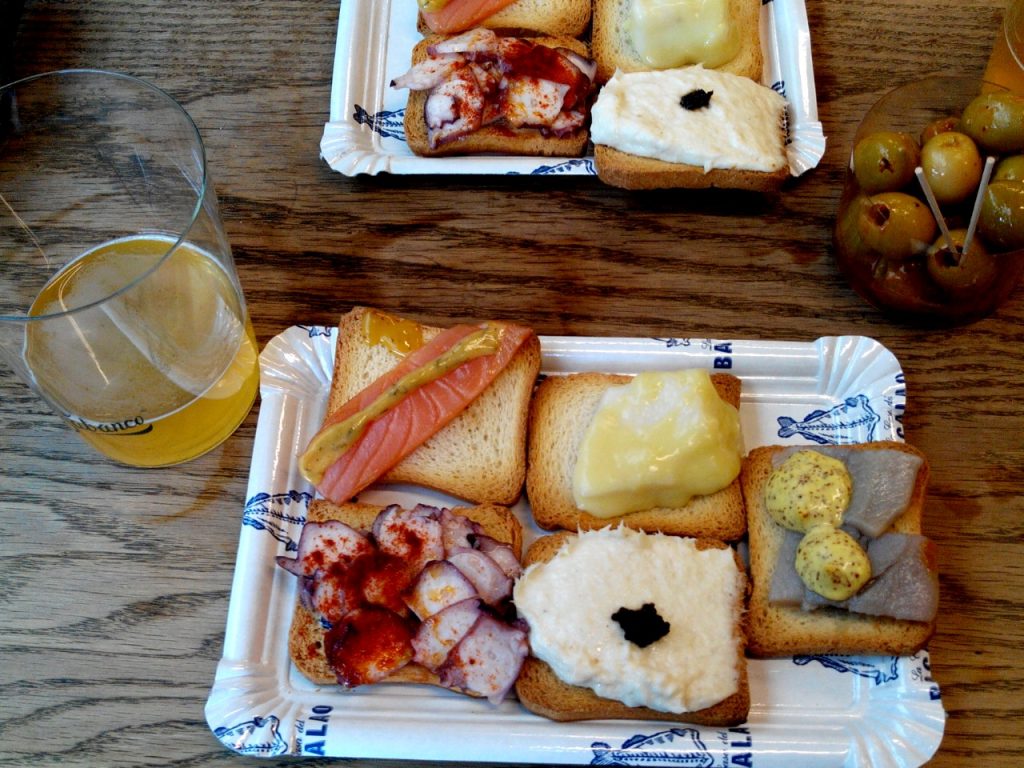 Now that we have filled out bellies we can go visiting! The Plaza Mayor is a must-do as it's one of the major squares of Madrid, one of the oldest and attractive. It kinda recalled me Dome Square of Florence and it was as much crowded by the tourists. What makes this square special is that right here during the reign of Felipe 2 there were public executions, crowning ceremonies, bullfights, and inquisition trials.

You can walk, take some coffee in one of numerous cafés or take a funny picture with typical spanish dress only for 1 euro as I did.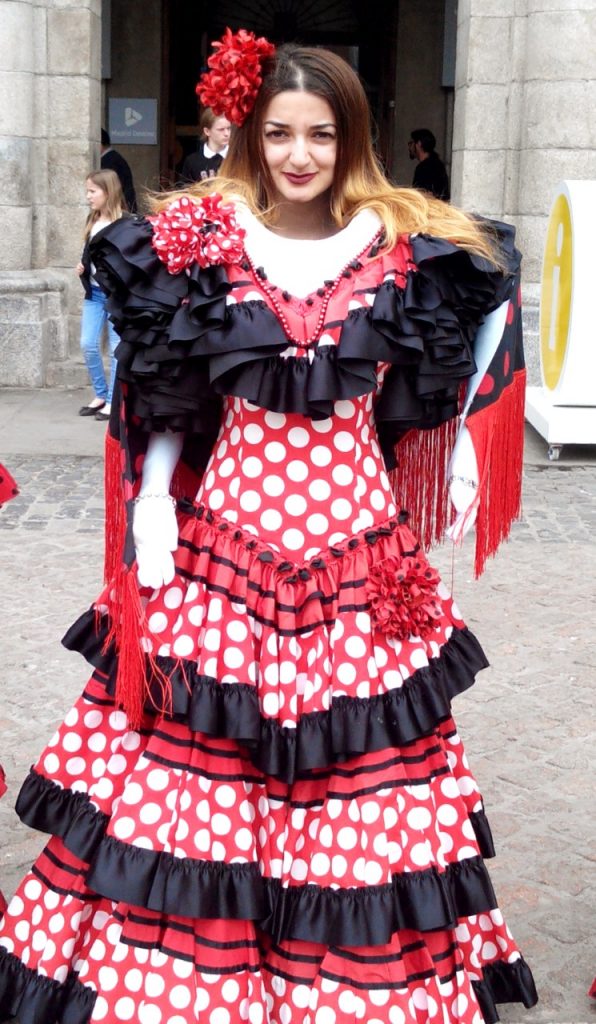 Just next to Plaza Mayor there is another square – Puerta del Sol which is also attractive thanks to the statue of the Bear and the Strawberry Tree.
But not only! It's a busy corner of Madrid with a lot of shops with typical spanish staff. Aaaamazing!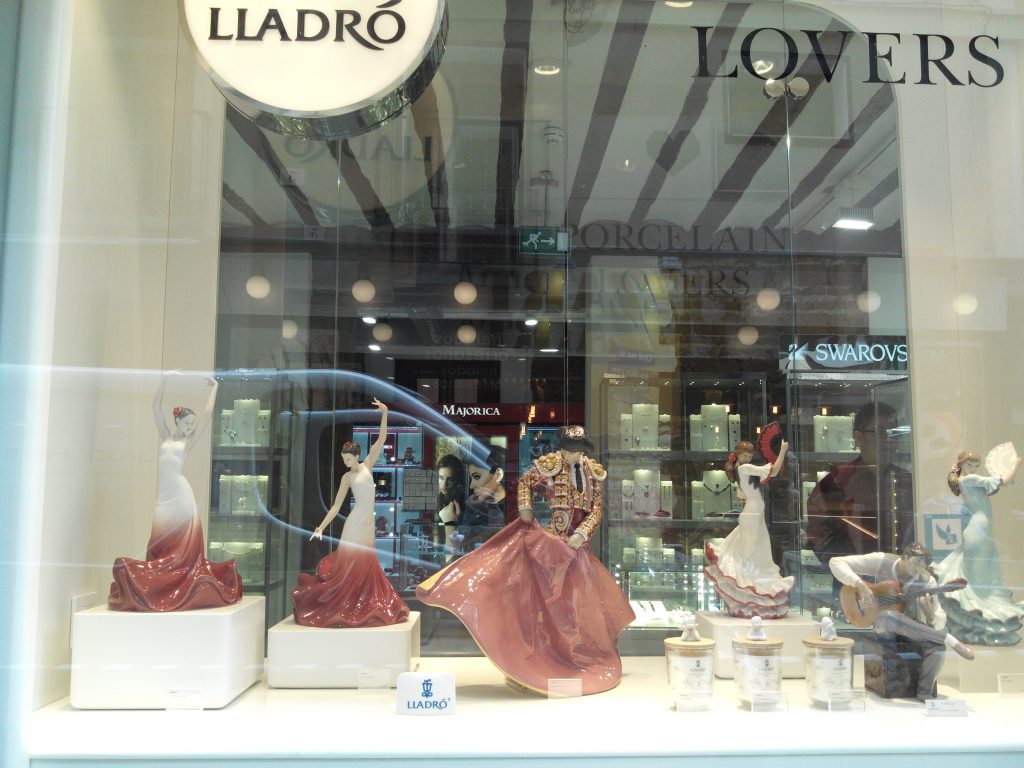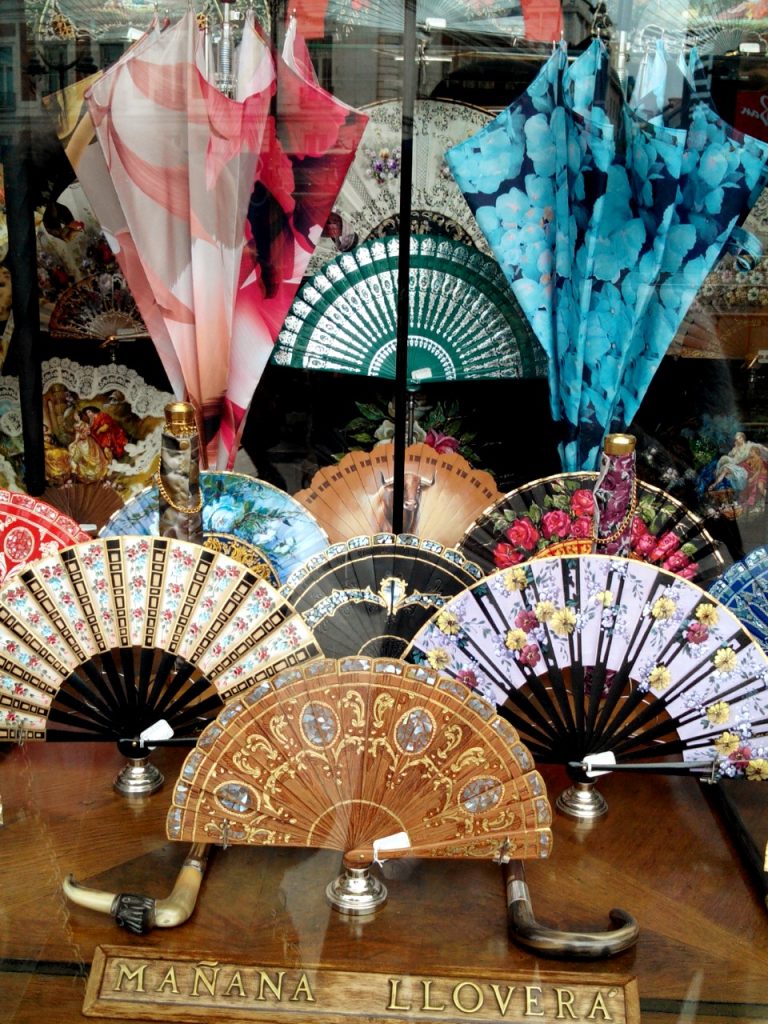 Now we can go shopping! First at El Corte Inglès, then at the Gran Via – Madrid's main avenue with a lot of boutiques and beautiful buildings.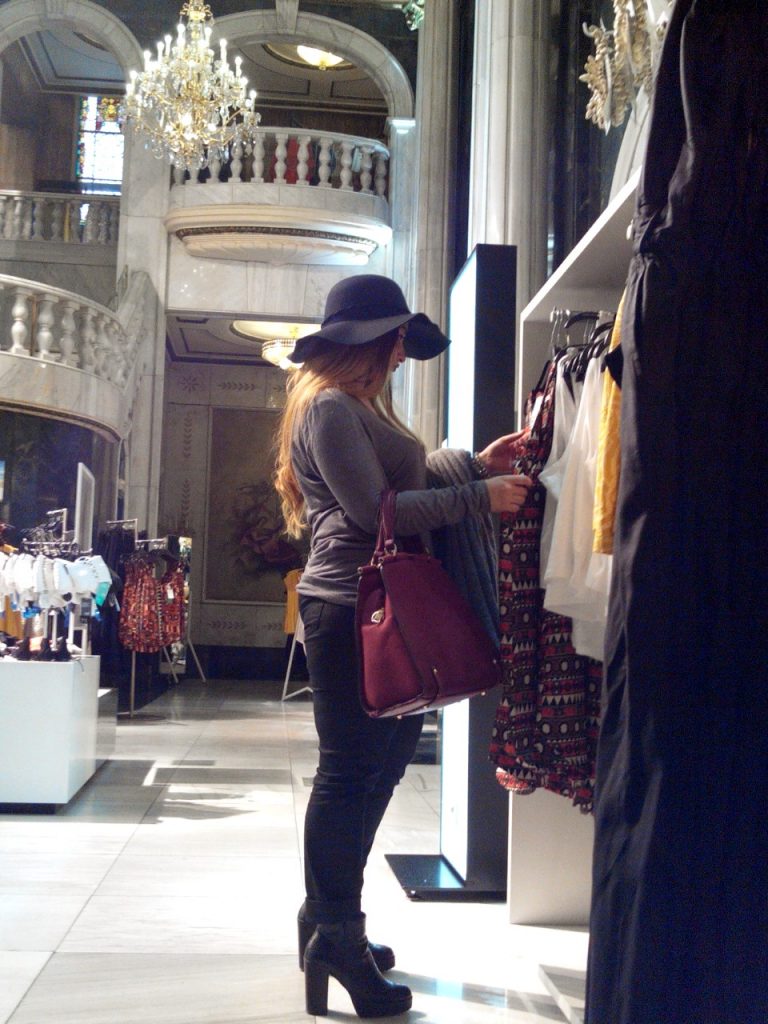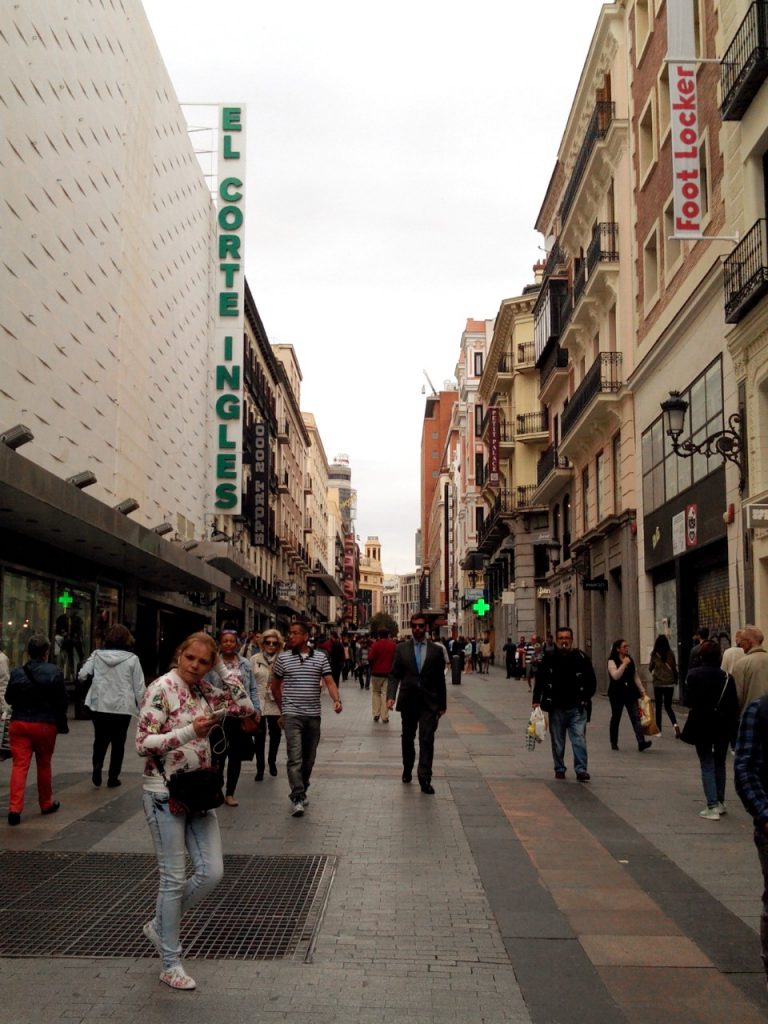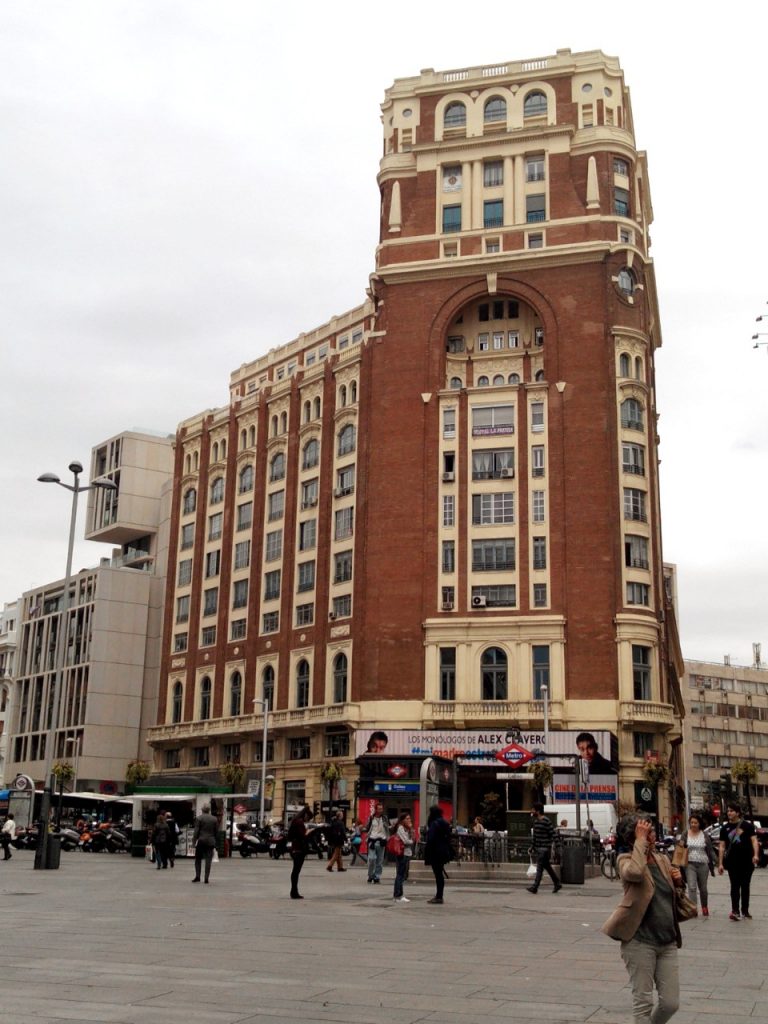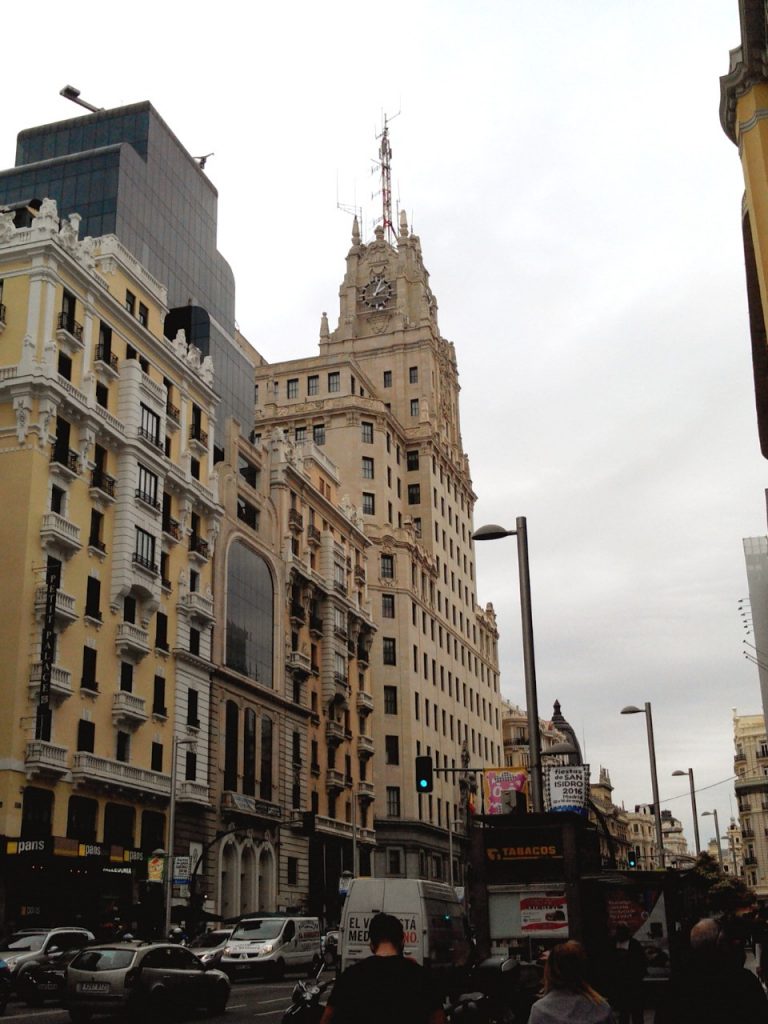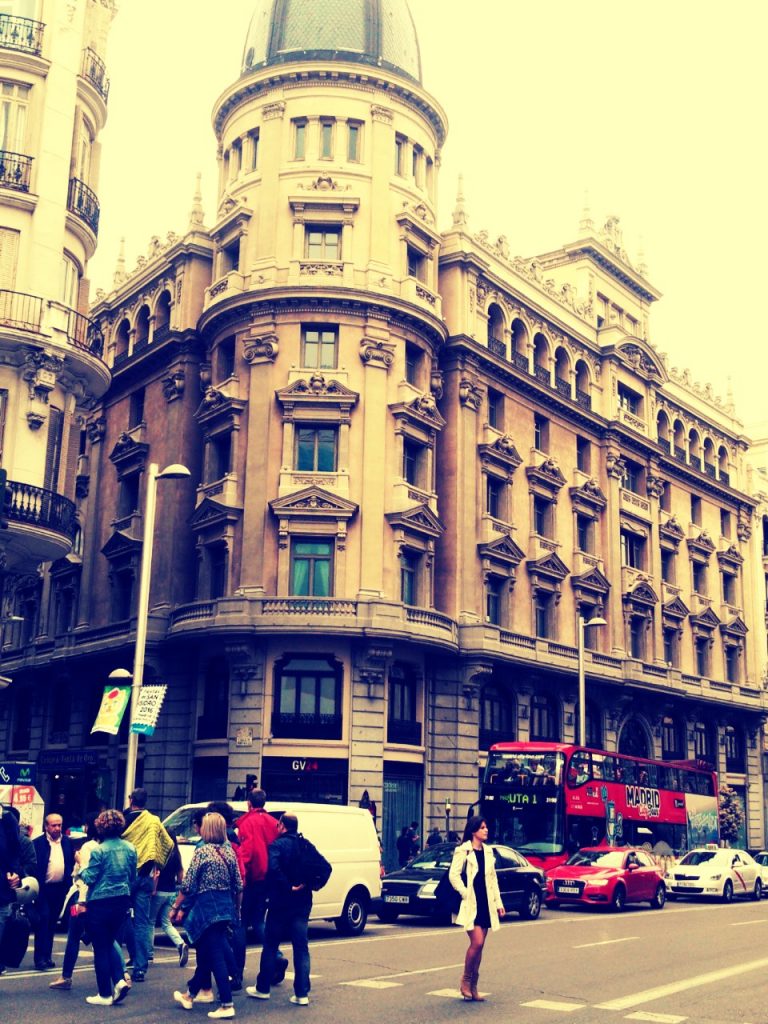 After the shopping we were a bit exhausted and we decided to climb up the rooftop to have a coffee at the Gourmet Experience – the delicatessen food floor of the Corte Inglès with spanish shopping galleries.  You have this beautiful view of Madrid and it's even better if you manage to get a table near the window so as you could have your coffee and enjoy the view!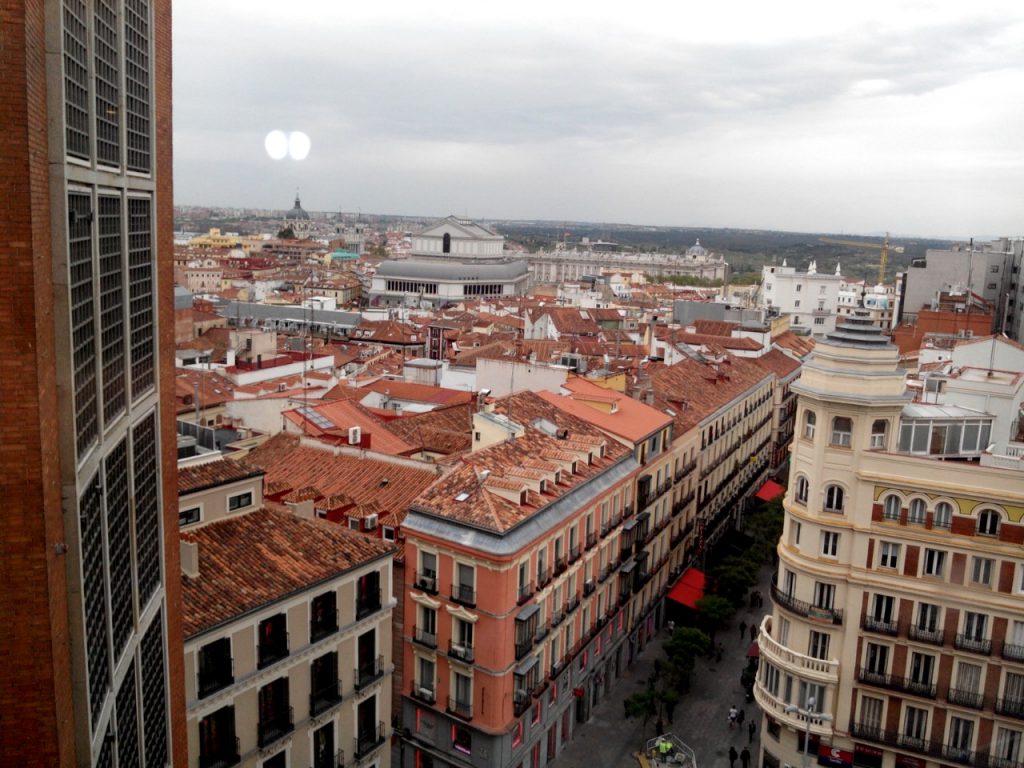 On our way back home we went to the museum of jamon and to one of the churches near the metro La Latina. In the latter it was really nice to walk as it was calm and quiet (no tourists at all, so no noise 🙂 ) and actually it was possible to stay alone with oneself for a little while.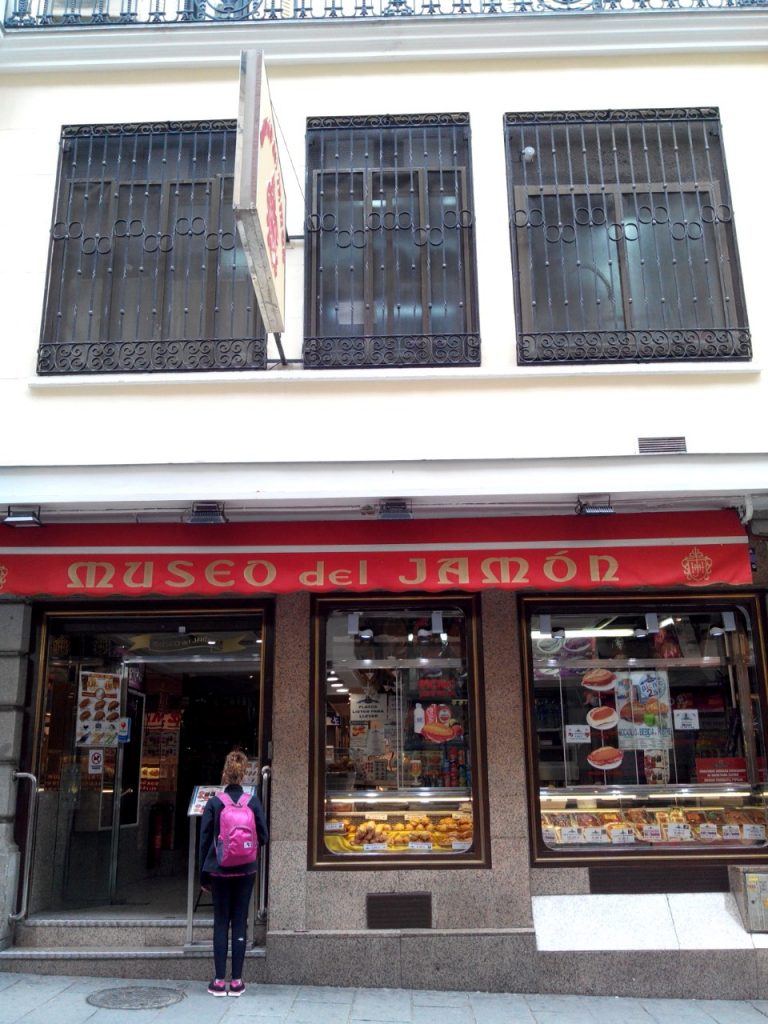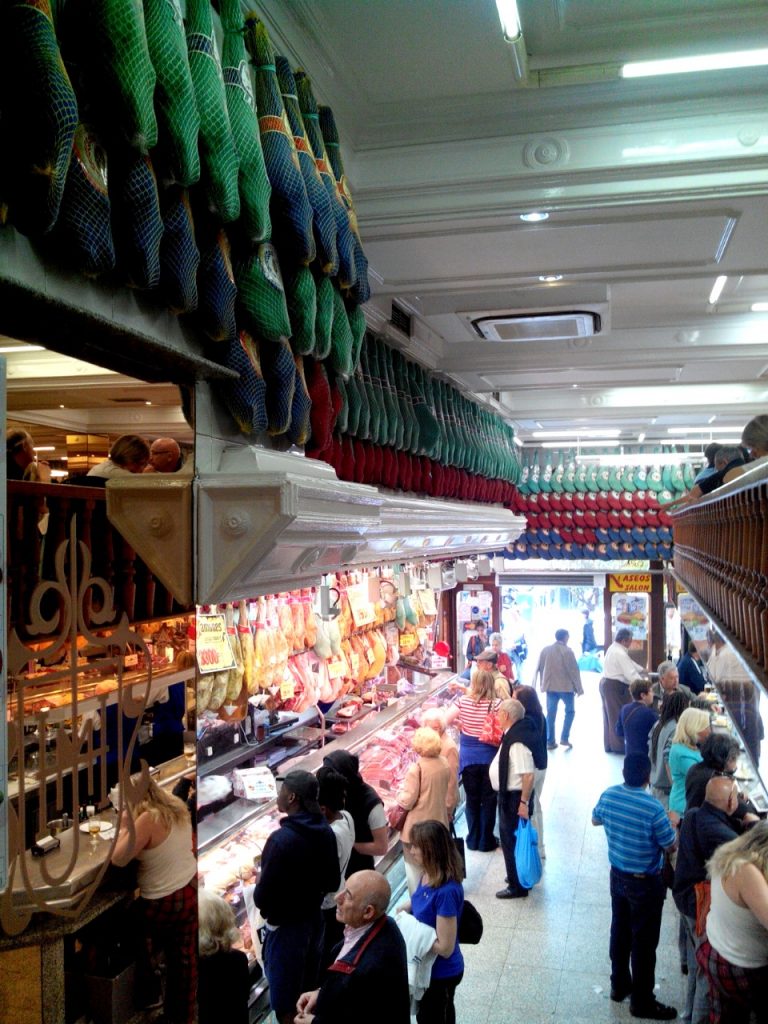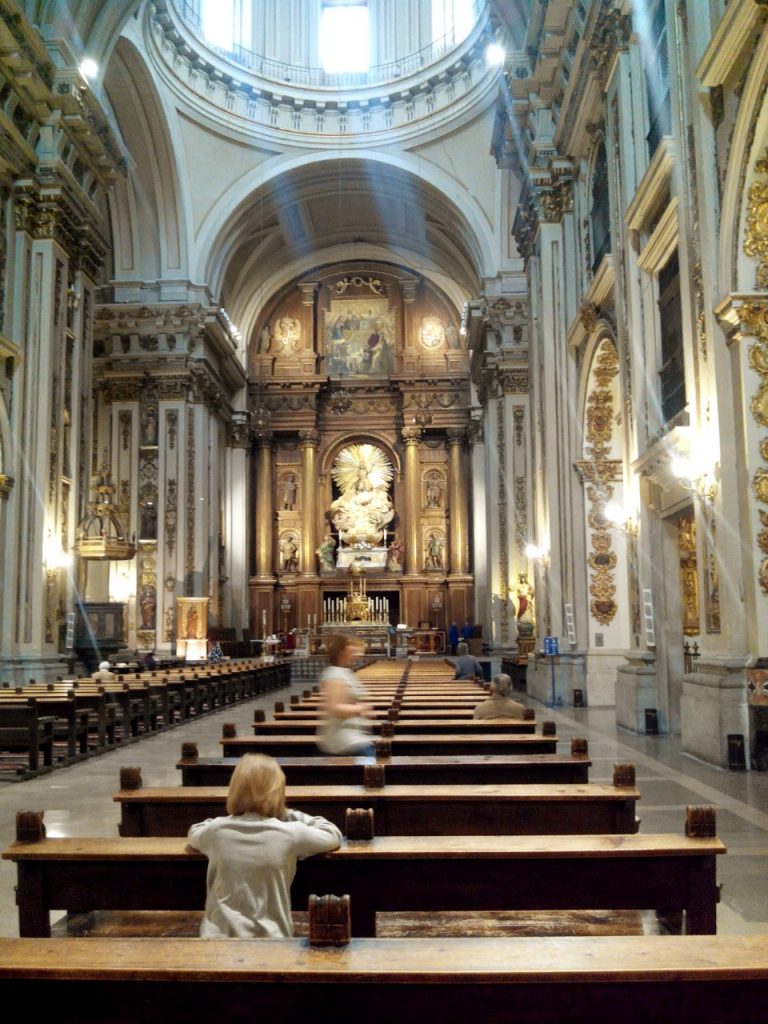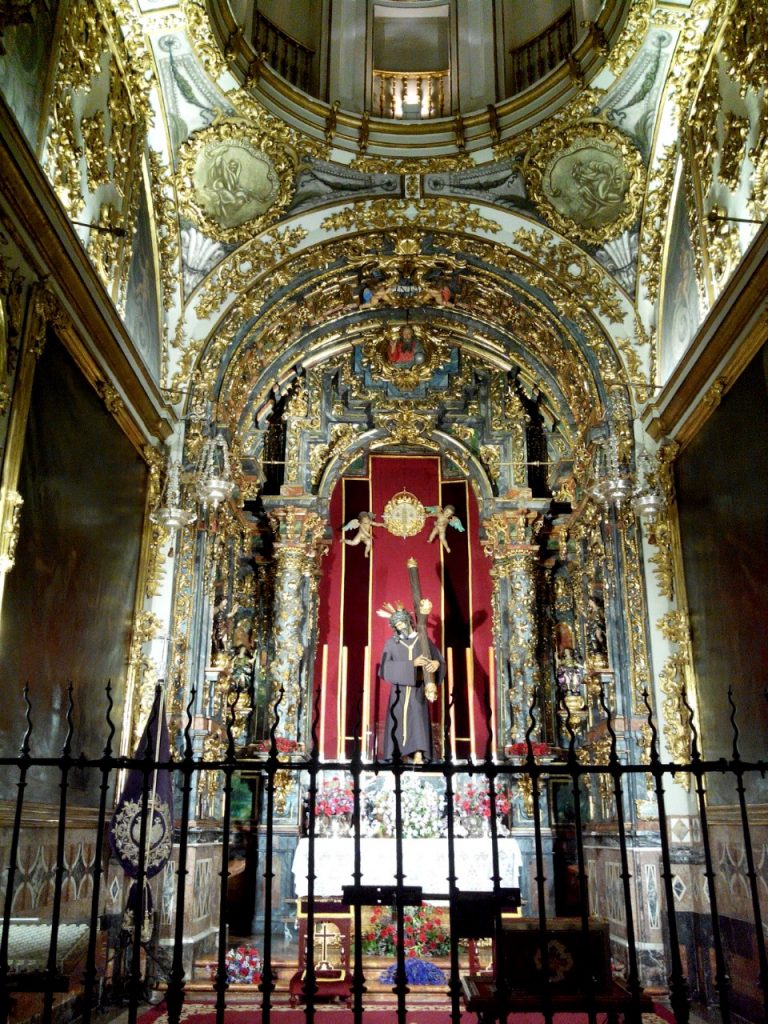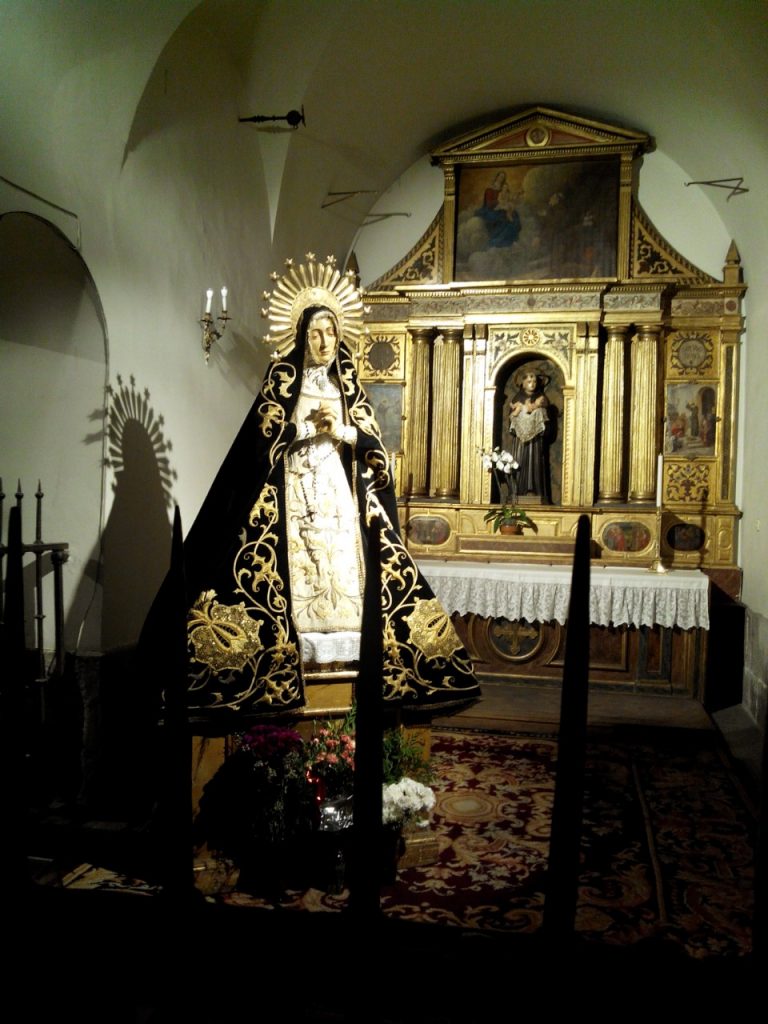 That was all for today! Tired and exhausted we got home to get a rest and energy for the next day.
You can continue reading the next part in my next post.
See you !:)
---