Hello girl! Everyone knows Carrie, right? If the answer is no, you should definitely watch the serie first to better understand the style AND the philosophy of the main character – Carrie Bradshaw. Or you can just read this post and I'm sure that her outfits will inspire you and you'd like to meet her (I mean watch the serie of course).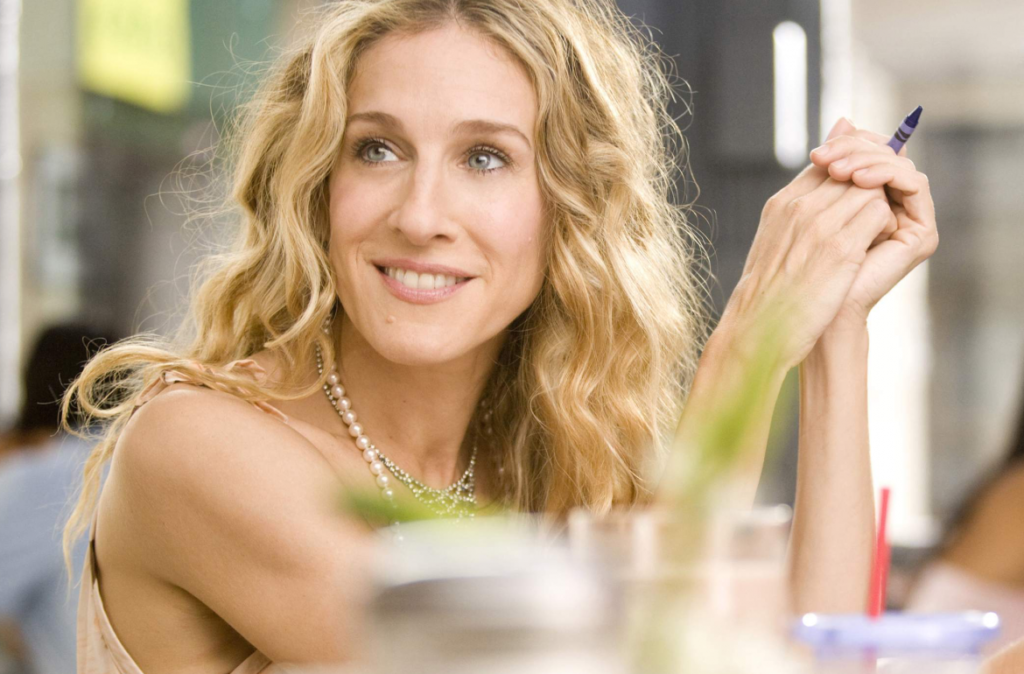 Here is one of Carrie's outfits during her stay in Paris when she followed her russian lover. The fancy dotted red-black skirt which reminded me a watermelon ( :), with a waisted coat and amazing huge white cuffs will definitely be memorized by Carrie lovers.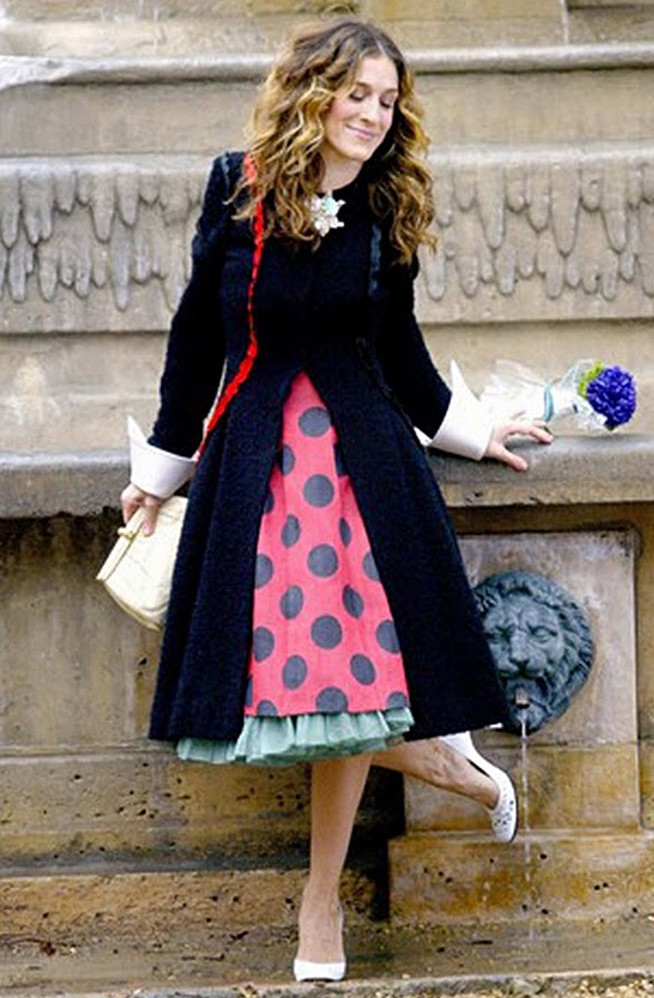 Another outfit from her stay in Paris is the tutu long green skirt which had been trendy for couple of seasons now.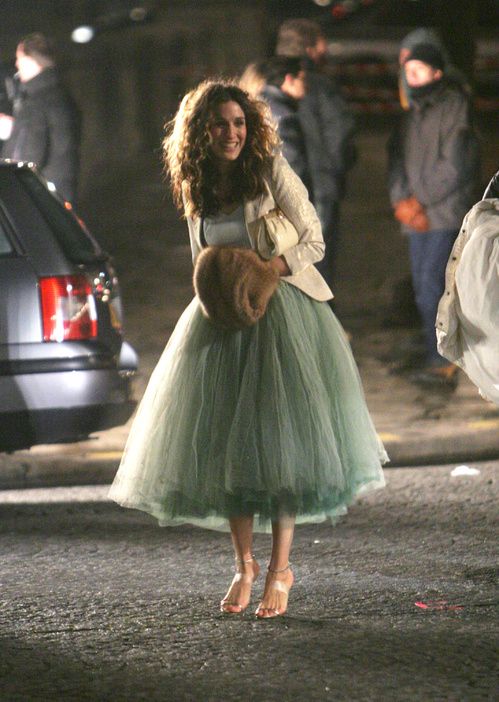 Carrie always stays stylish even during her trips. When she travels to Abu Dhabi, she is still the most fashion girl in all the city. She adapts her fashion spirit to the local customs, her skirt is long, she doesn't have a neckline, her outfit is full of colors and her printed "J'adore Dior" top has being copied until now!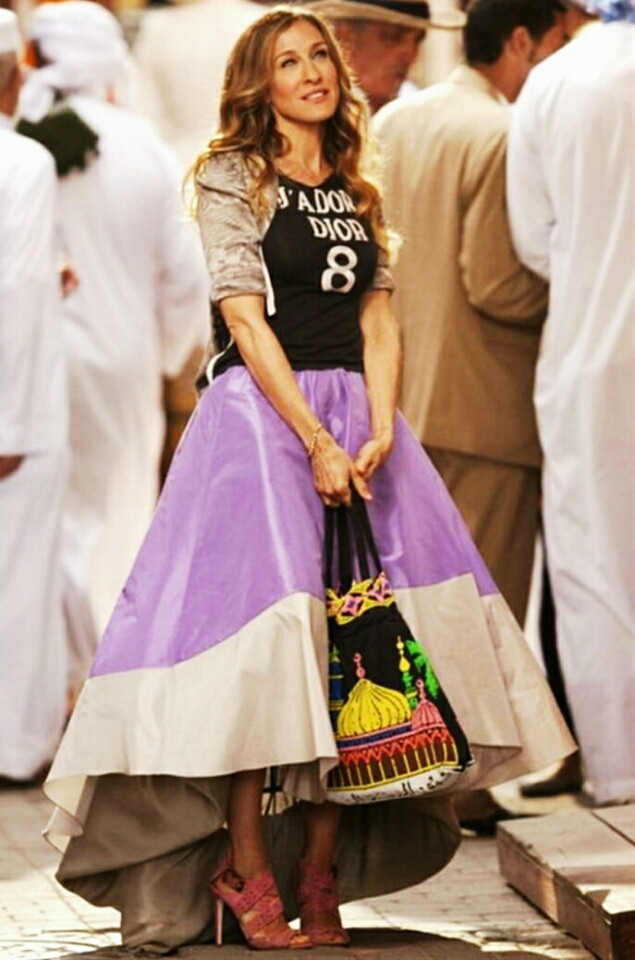 Once on a new year eve Carrie found herself all alone with no party and friends around her and she couldn't sleep. She gave a call to Miranda to check on her and when she found out that she was alone too, Carrie decided to make a surprise and go to Miranda's. It's been snowing pretty well outside and there was no chance she could get a cab around midnight. So she ran out of her flat in pyjamas and a coat and walked through Miranda's. This look is something that you won't get unless you have watched that episode. The choice of the accessories, the music, the snow…all made it magic! (this made me wanna watch that episode again:).

When Carrie goes to the funerals. She is in black, but no one is as chic as her!

The fur coat over a floral satin dress wearing sandals in NY….one of my favorites!
Well, this look is not Carrie, it's Dolce & Gabbana. Remeber that episode where Carrie was offered to walk on the runway wearing this outfit picked by Dolce & Gabbana? And then she fell down…This outfit is way to sexy for Carrie but I still love the way she wears it!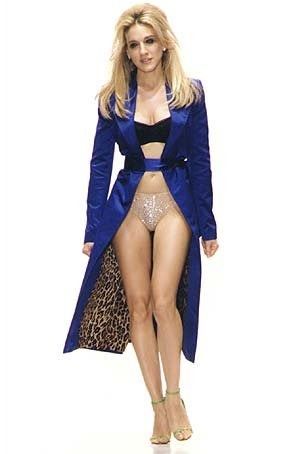 Well, first sorry for the image quality but I couldn't do this post without another my favorite outfits! The satin green dress and the white shirt. I'm not sure that I could wear the skirt as it has a "little surprise" when you turn around.
All Carrie lovers! Tell me if you like these outfits too and which are your favorites (leave a comment  ! See you xxx