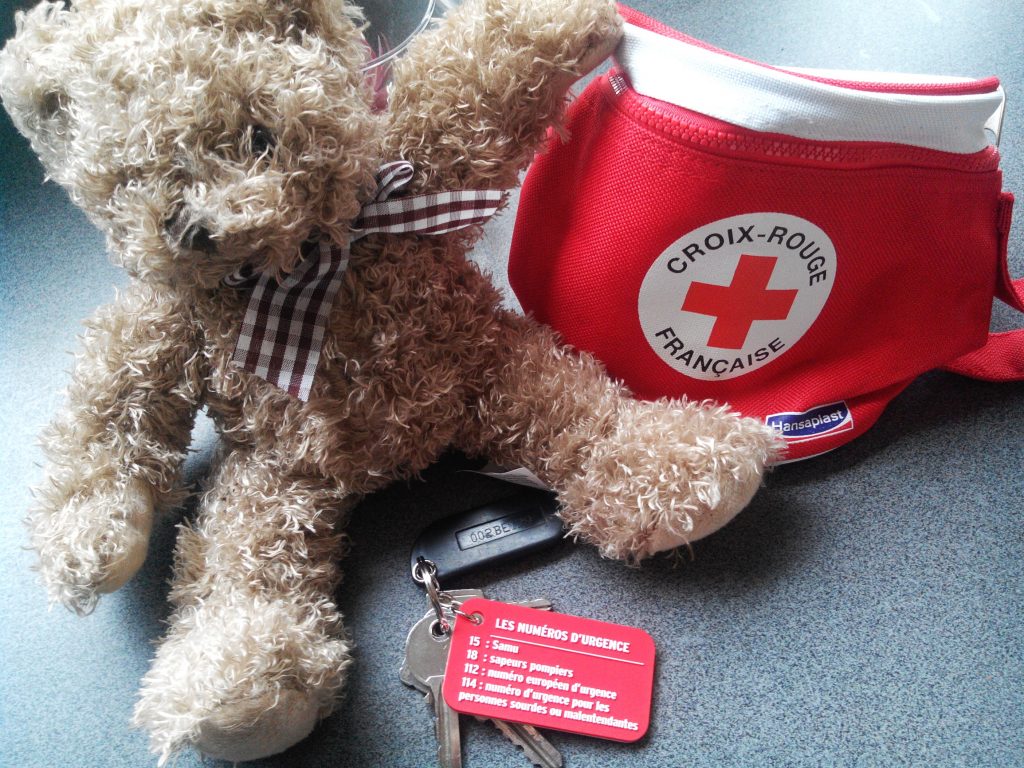 Last Saturday there was a special operation called "Paris qui sauve" / "Paris who saves" in Paris organized by Paris City Hall in collaboration with French Red Cross. During the whole day in each city hall you could find basic trainings for first aid where the Red Cross volunteers shared all the necessary information for emergencies during two hours and for which you had to suscribe in advance to get in the list.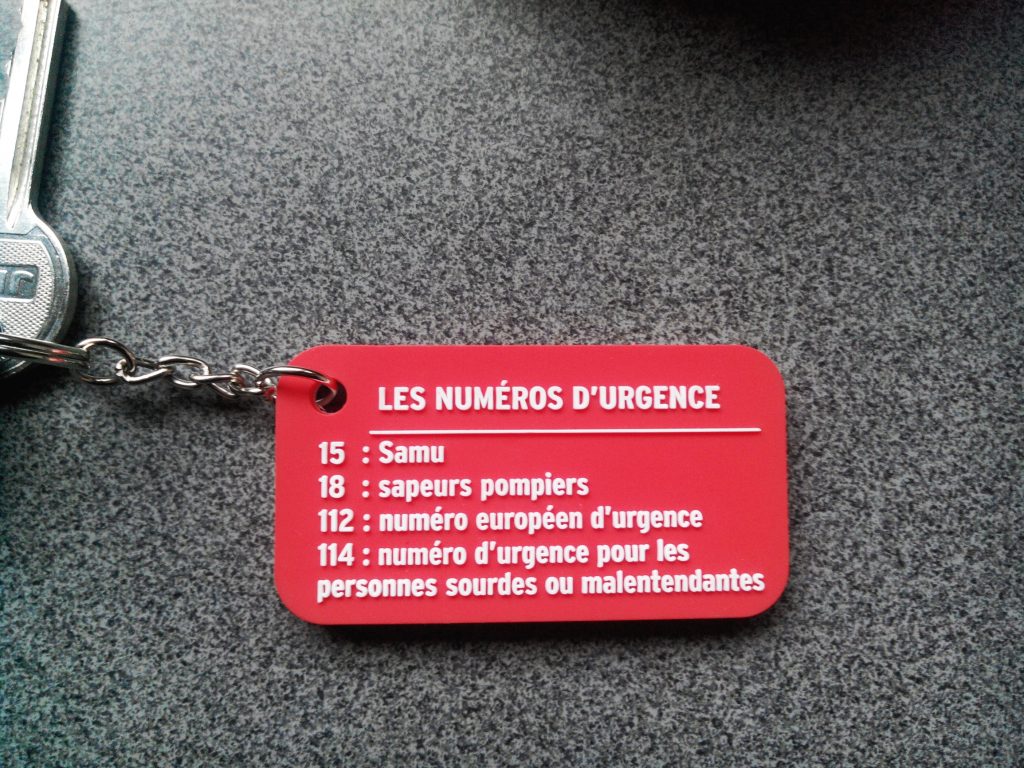 We can be confronted in every day life to different emergencies in the street, transport, work, at home and at every single spot where there are people. This can happen to a stranger, a friend or to your family and this is really important to know how to react correctly and effectively to help someone in need or even save his life. What number you have to dial? How to be efficient on the phone when giving the information to the emergency assistance? How to know if the person is still breathing? How to make a cardiac massage? All these questions are emerging in our mind and may lose time in panic not knowing what to do. This is why it is vital to know the responses.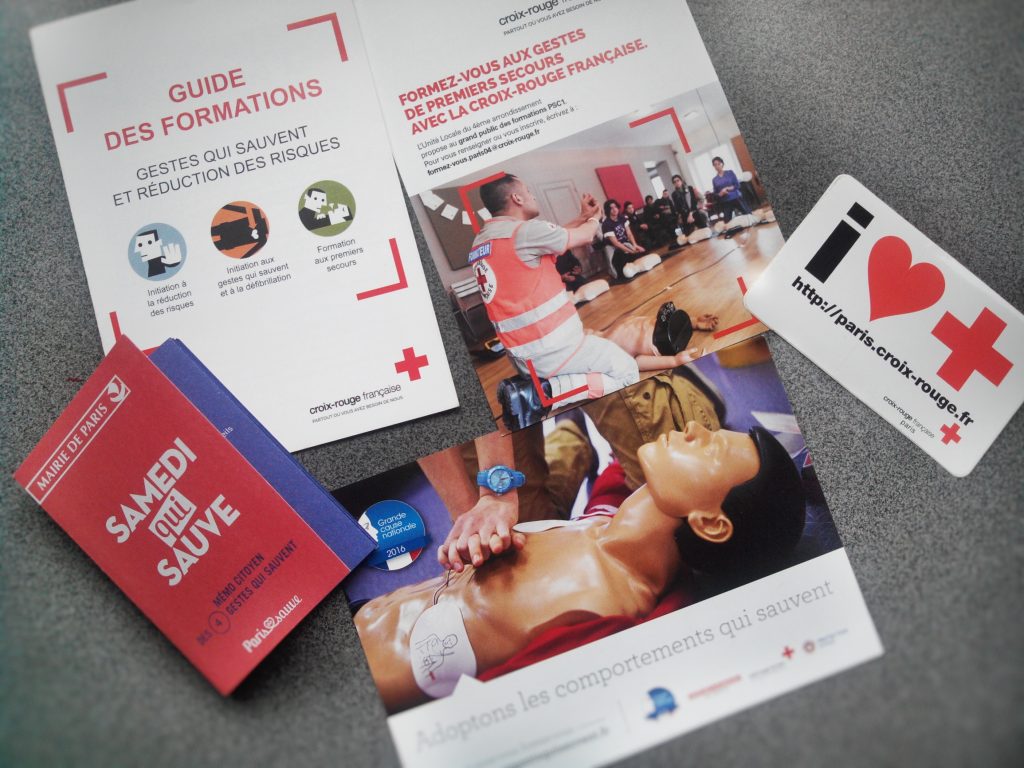 At the end of the training everybody got a certificate of participation signed by the Mayor of Paris, Anne Hidalgo.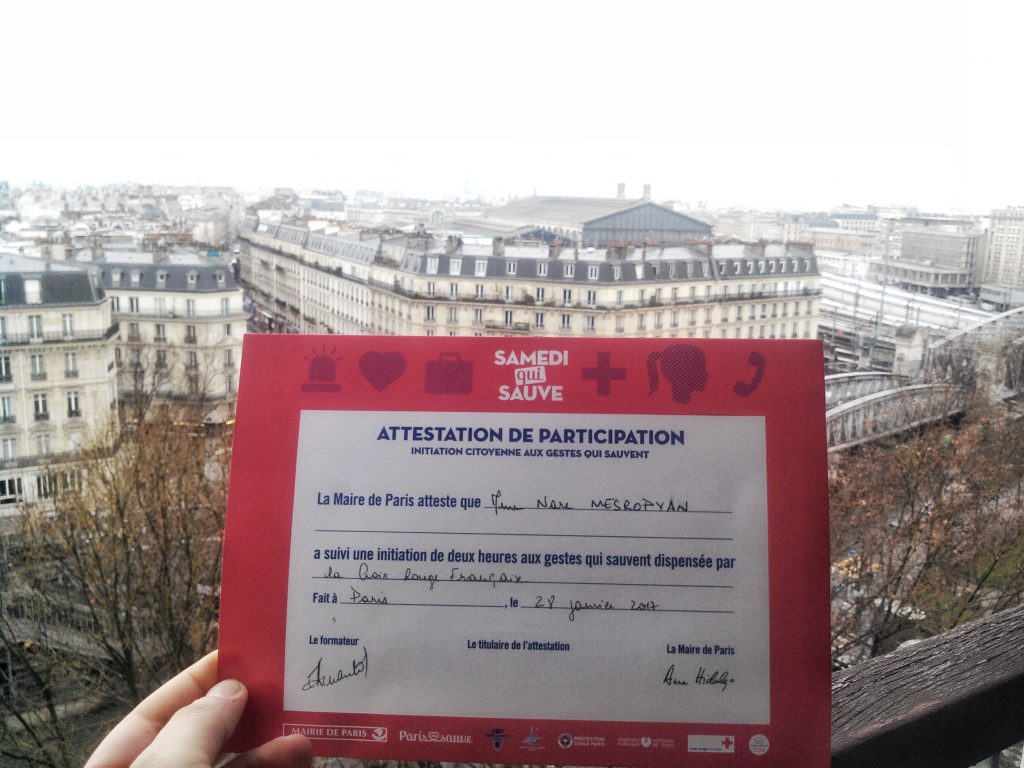 A special thank you to these guys from the French Red Cross who did a great job with us!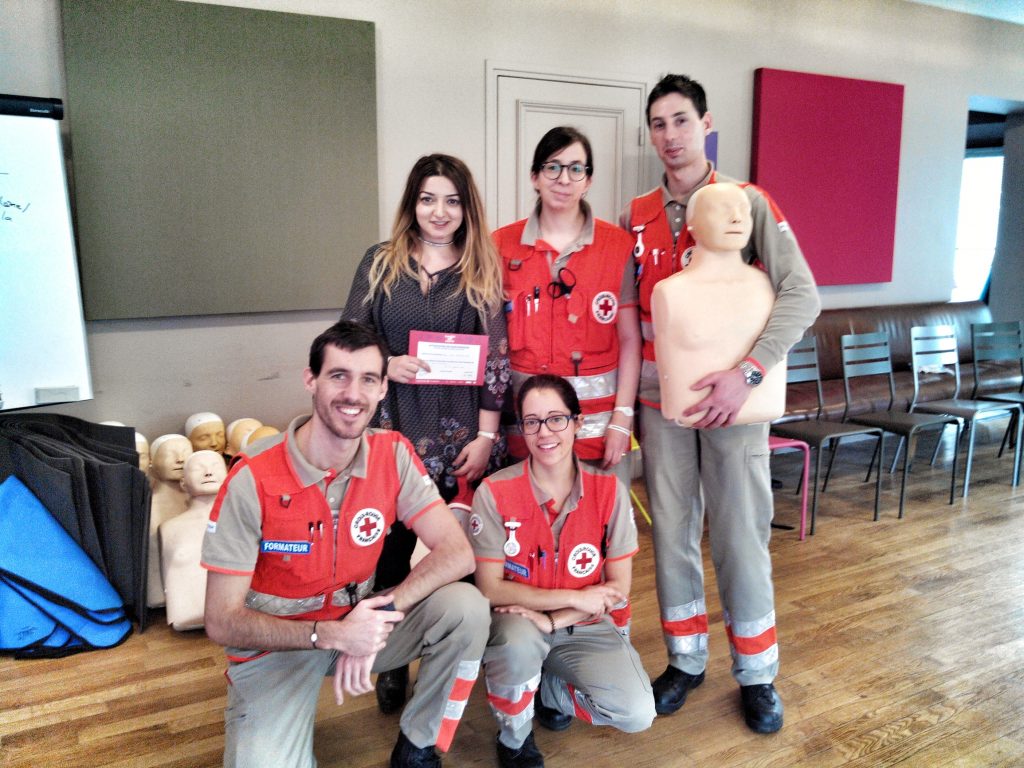 Here are some trainings that can be found in Paris:
-IRR (Initiation à la Réduction des Risques)
-AMD (Appeler – Masser – Défibriller), Urgence Cardiaque
-IPS (Initiation aux Premiers Secours)
-PSC1 (Prévention et Secours Civiques de niveau 1)
For more information you can visit:
www.croix-rouge.fr
www.comportementsquisauvent.fr