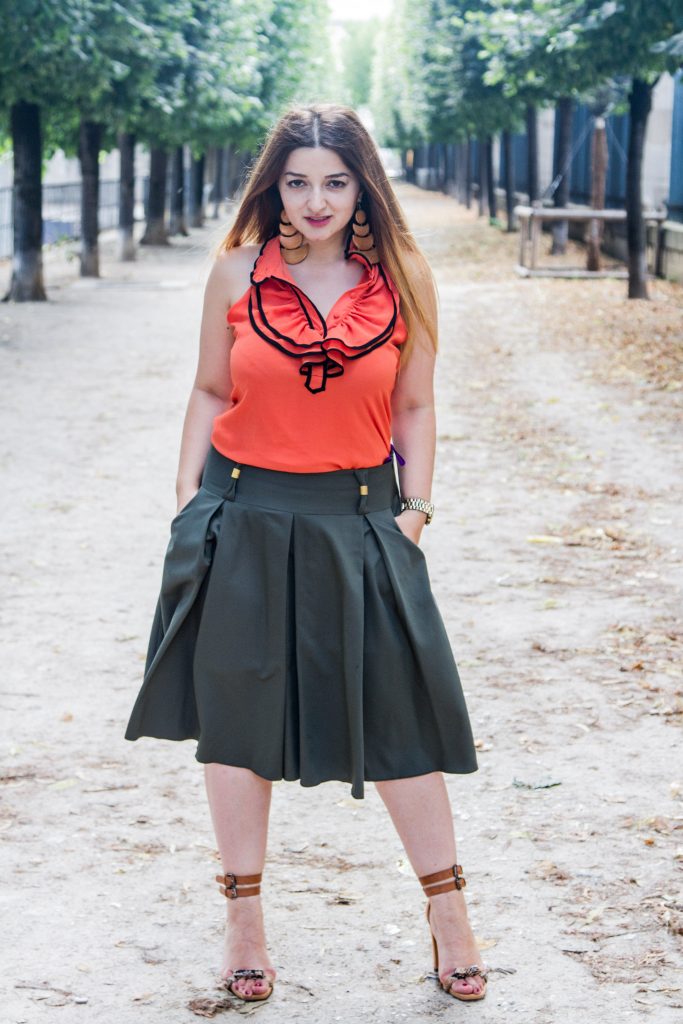 This day was a very special day! Though I still had to go to work, I left earlier as I was looking forward so much to this photo shoot. Yes, that day I run away from work like crazy holding couple of bags full of shoes, accessories, skirts, etc in my hands. I felt so special that I didn't take the subway that day but took a cab (which I do normally only in the night when I go out cause it costs a fortune in Paris and secondly, it's faster on subway). "Soyons fou" (let me be crazy) I said to myself and headed to Tuileries Garden!
Now this skirt was hanging on there in my wardrobe waiting for its hour of triumph because I wore it for the first time for the photo shoot! I kinda felt sorry for this khaki skirt from Zara as every time I was looking at it, I had no inspiration how to match it. But I guess finally I did perfectly! So, I've matched it with Sweewë top and beautiful Nine West shoes (my favourites).
I let you look at this pictures and tell me what do you think?
P.S. A Special THANK YOU to Victor for this awesome shooting! Check out here http://www.v2mstyle.book.fr