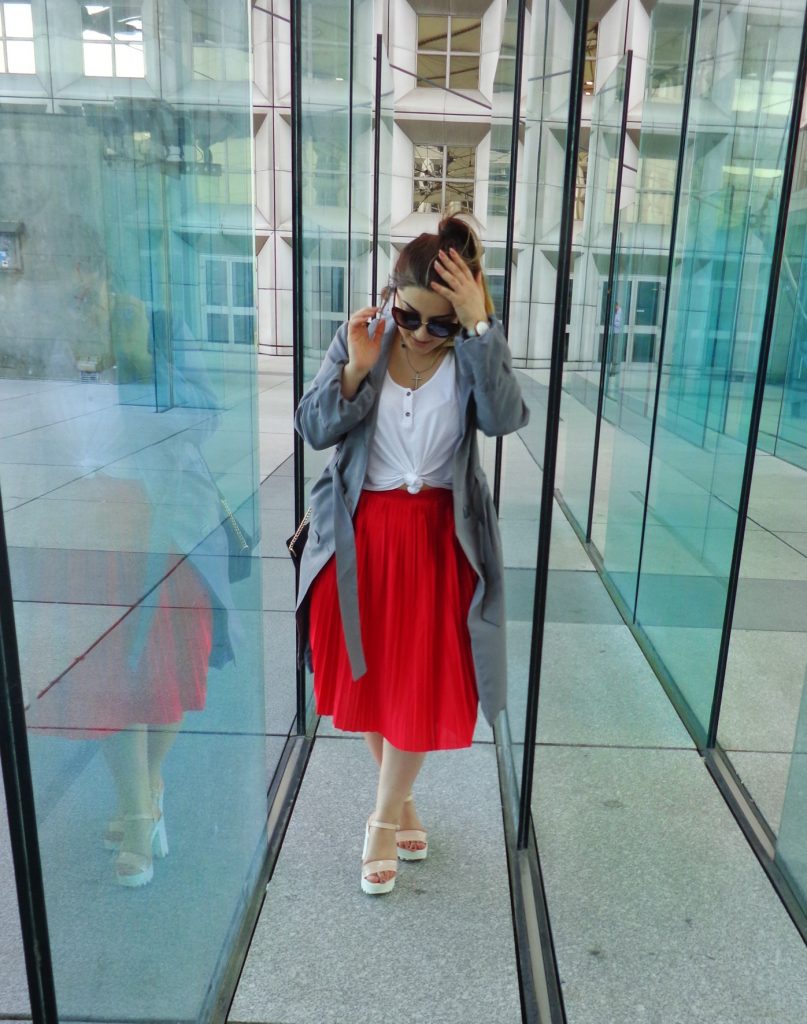 It seems that you liked this pictures most of all. I think I might have a clue why it is so. You see the red color is not too much related to the working environment when it comes to dress code policy. But I couldn't have hidden this amazing red pleated skirt only for going out for sure. And here I came with an alternative which worked for me and happily you liked it too.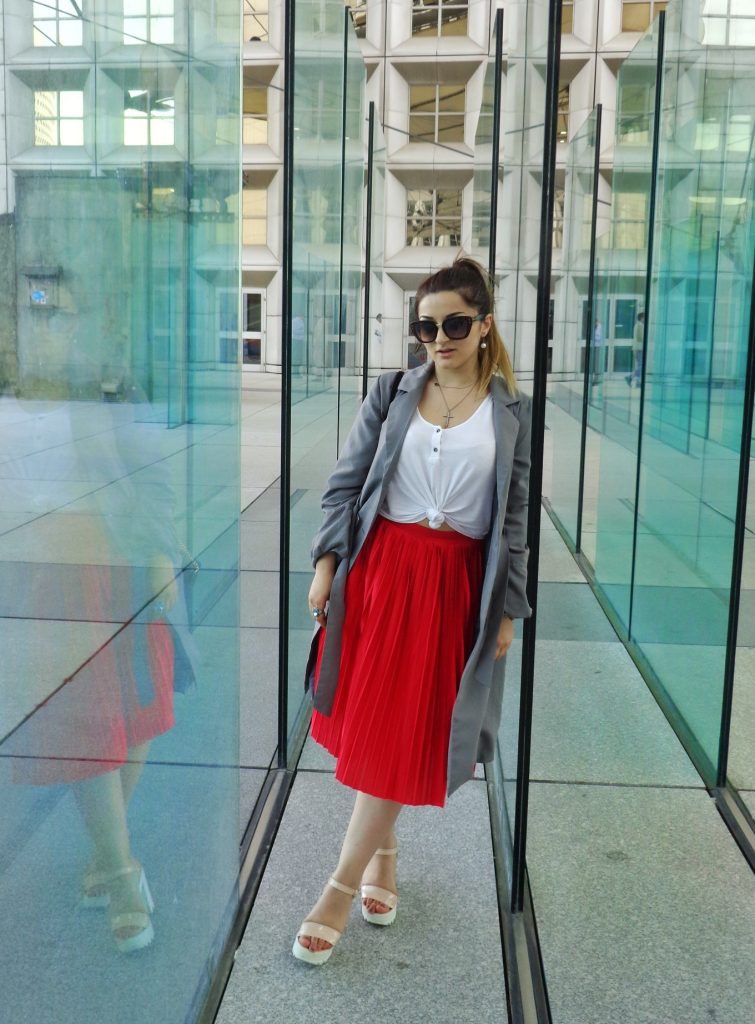 So it is about combining with a less sexy piece which will neutralize the sexy provocative side of the outfit. I did it mostly by wearing a simple top from Mango and a grey coat from 3 Suisses.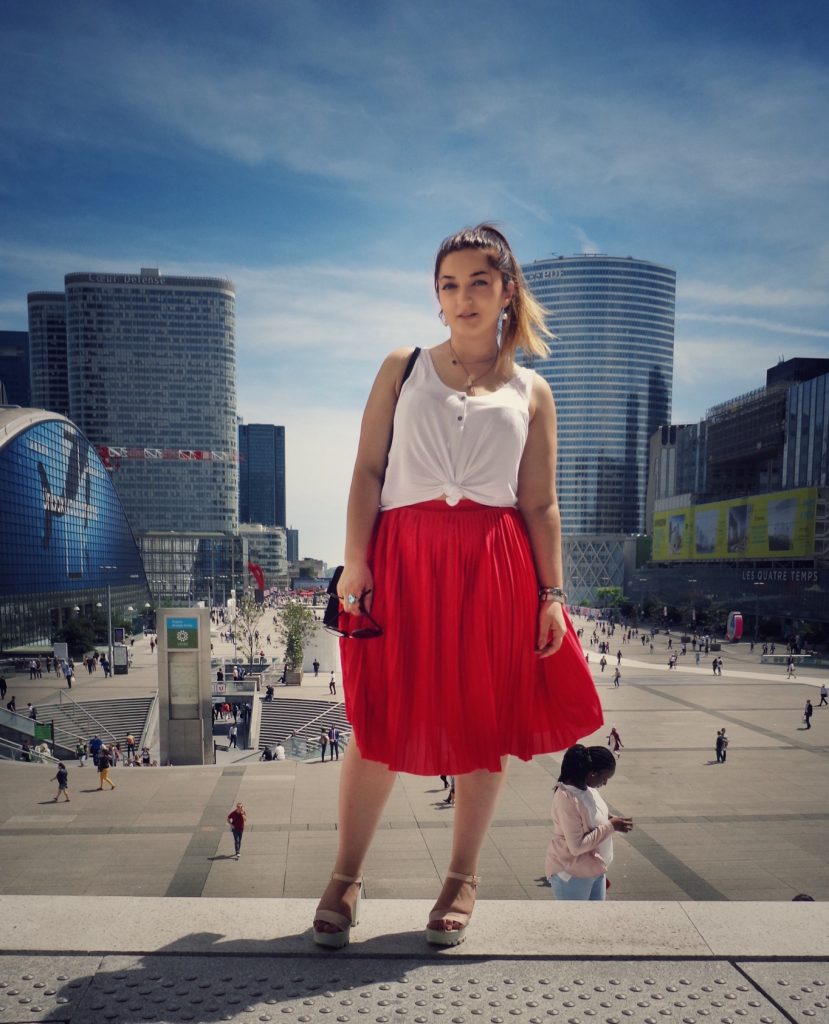 These colors definitely blend together and give a new fresh touch to the red skirt outfit (H&M). Tell me what you think by leaving a comment. See you soon!
photos by Salomé