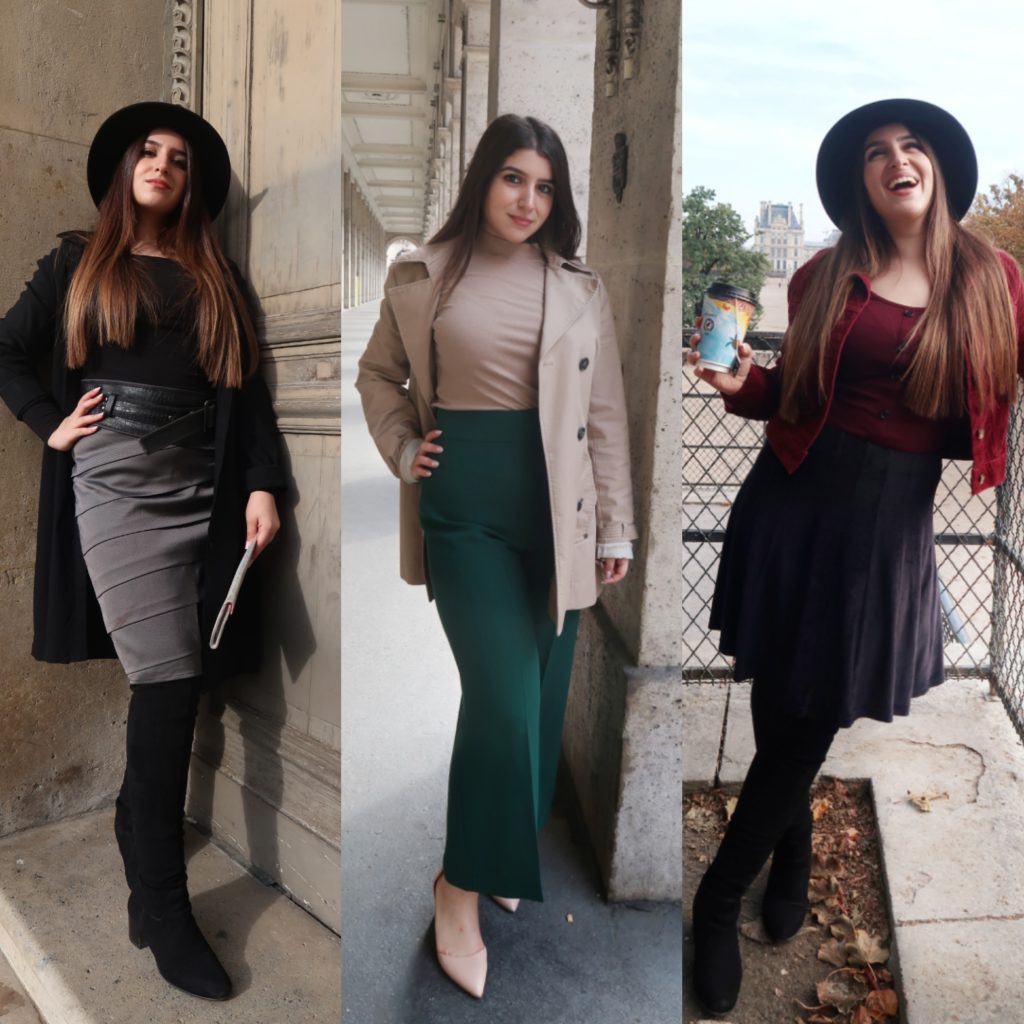 The star of this 4th personal shopper & stylist project was my colleague Randa with whom we had a wonderful time shopping and shooting!The first look that I picked for her was the combination of green high waisted loose pants and a beige short sleeve roll neck top, a beige coat and nude shoes. Quite an elegant look, isn't it?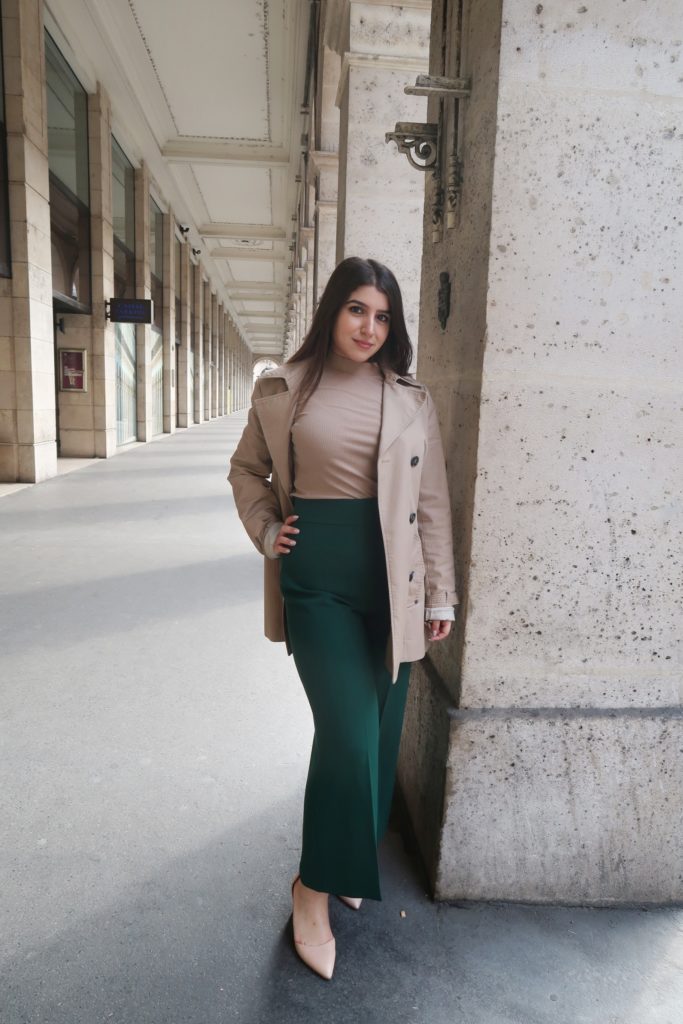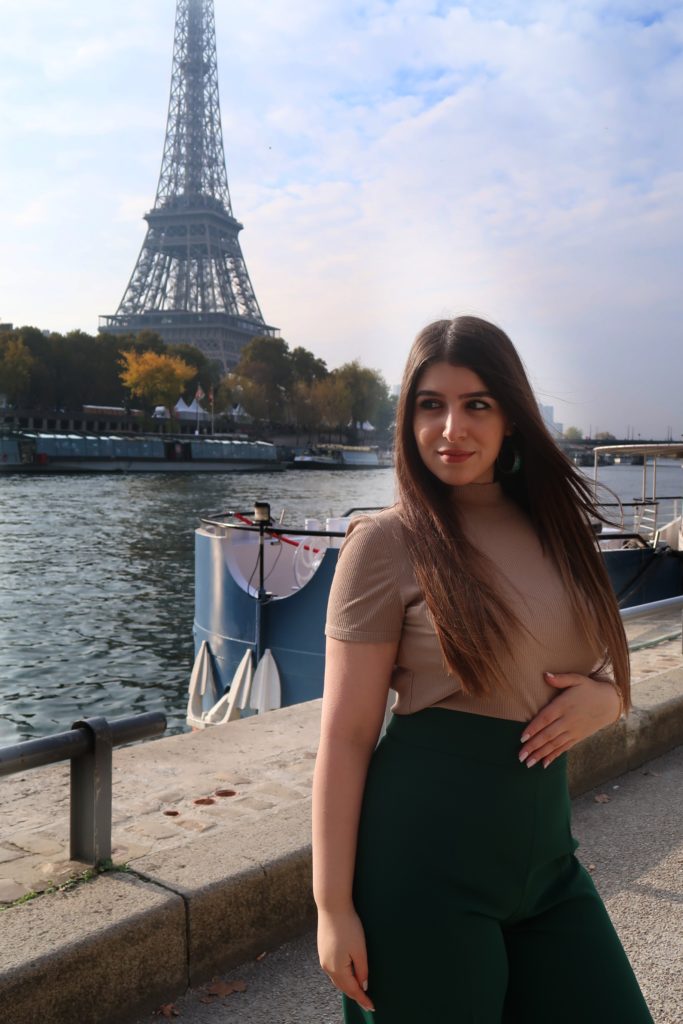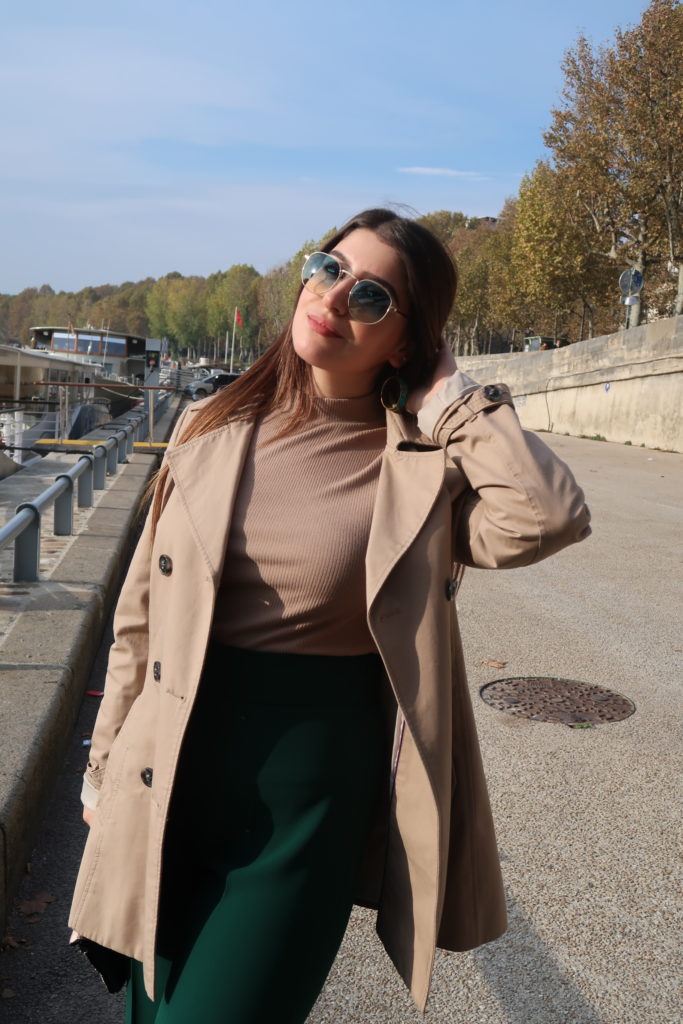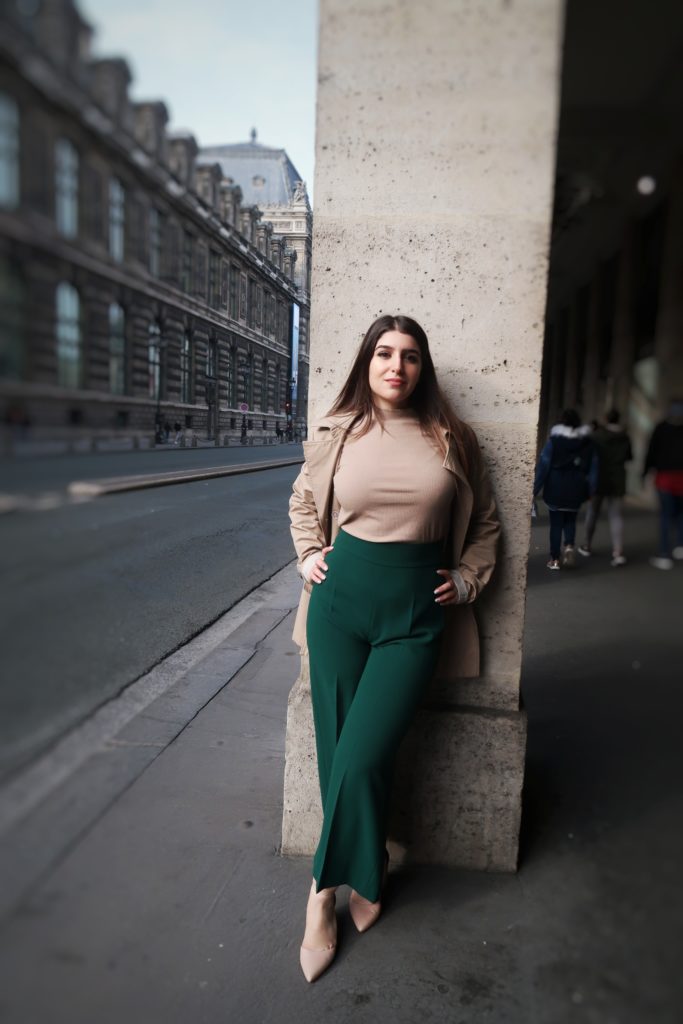 For a second look I went for one of my favorite fall colors – the deep red or bordeaux. A black velour knee skirt, a deep red top and a jacket with high knee boots…and to look enough parisian she picked a black hat and a hot coffee! 
To finish this amazing little experience of ours, I picked a different, let's say a bit sexier look for Randa. The color code combined by the very elegant and chic grey and black. The pencil knee skirt was something that she didn't used to wear but it looked well on her with her favorite black high knee boots and a black trench making her look really parisian, stylish and misterious.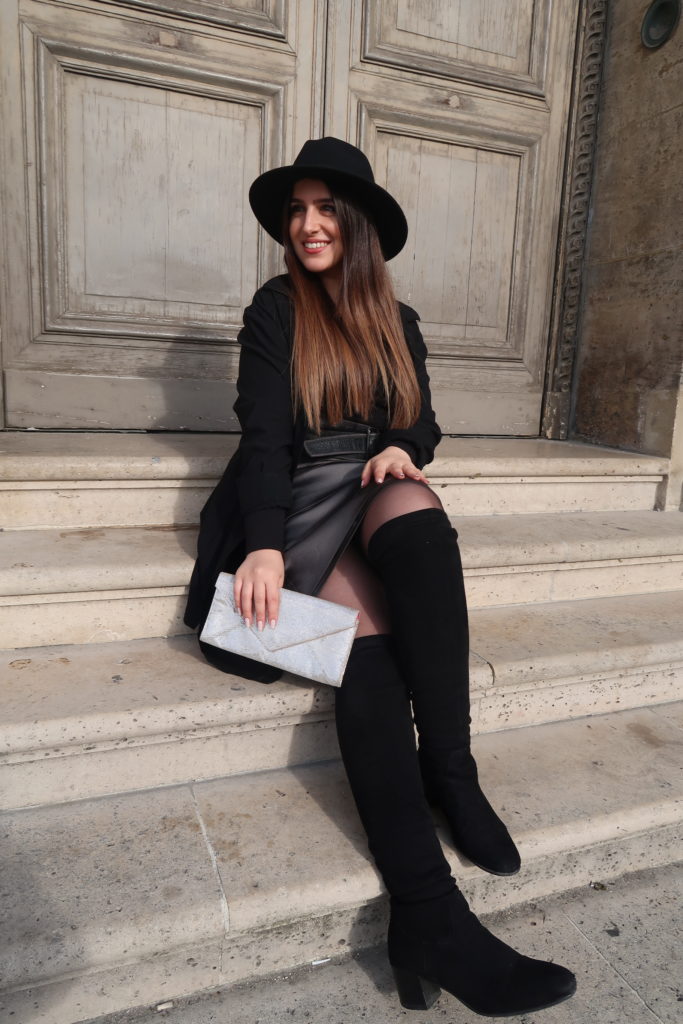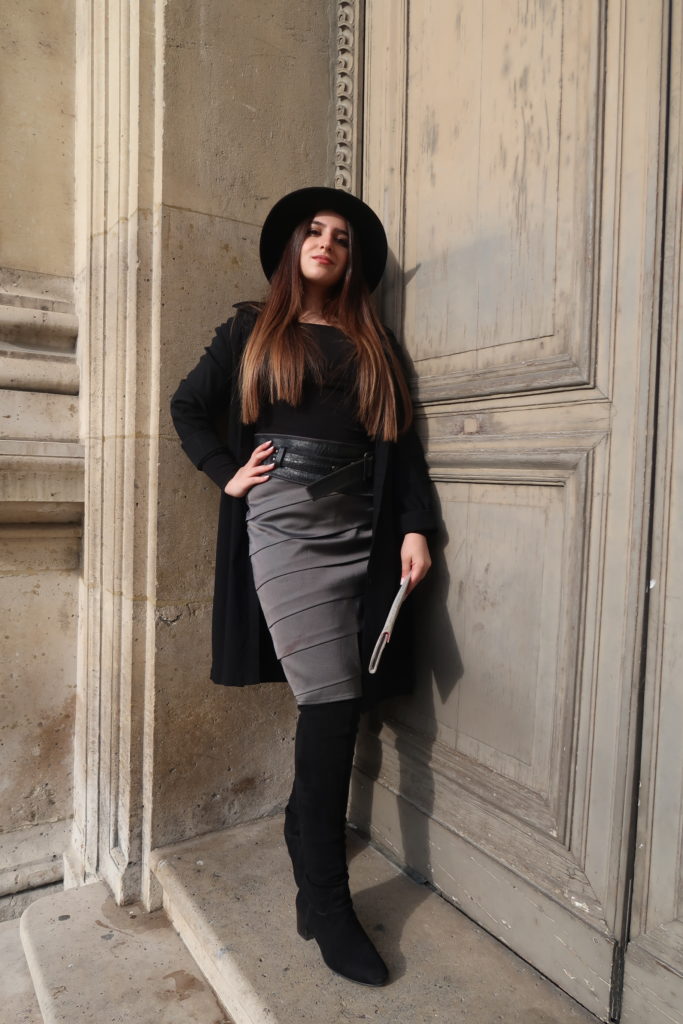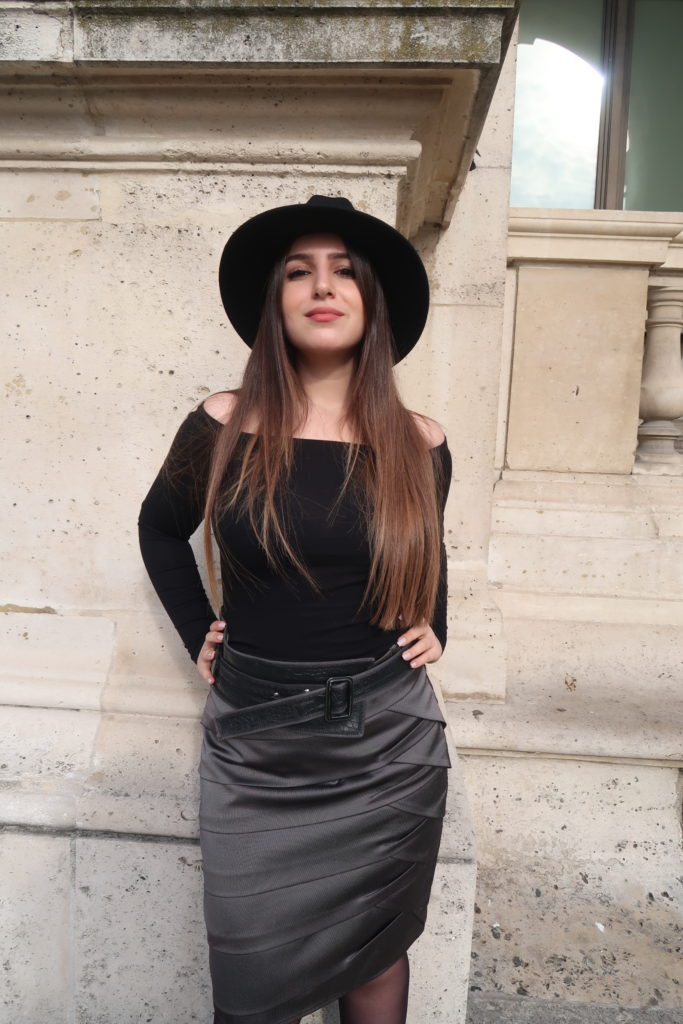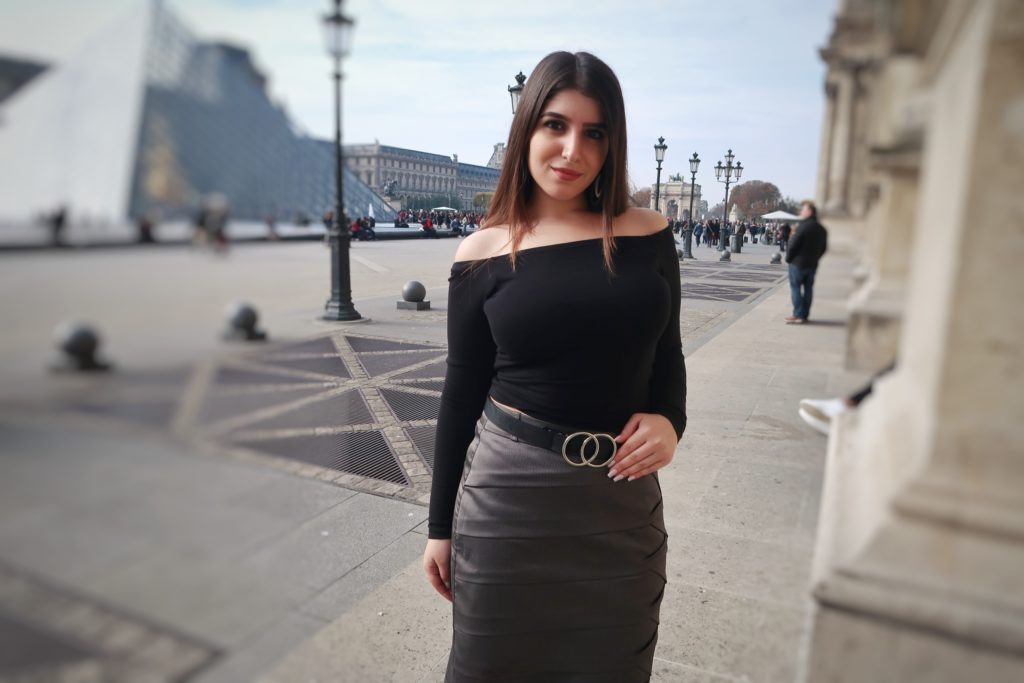 So, which of these three outfits do you prefer with Randa?
Leave your comment and see you very soon for a new shopping shooting!