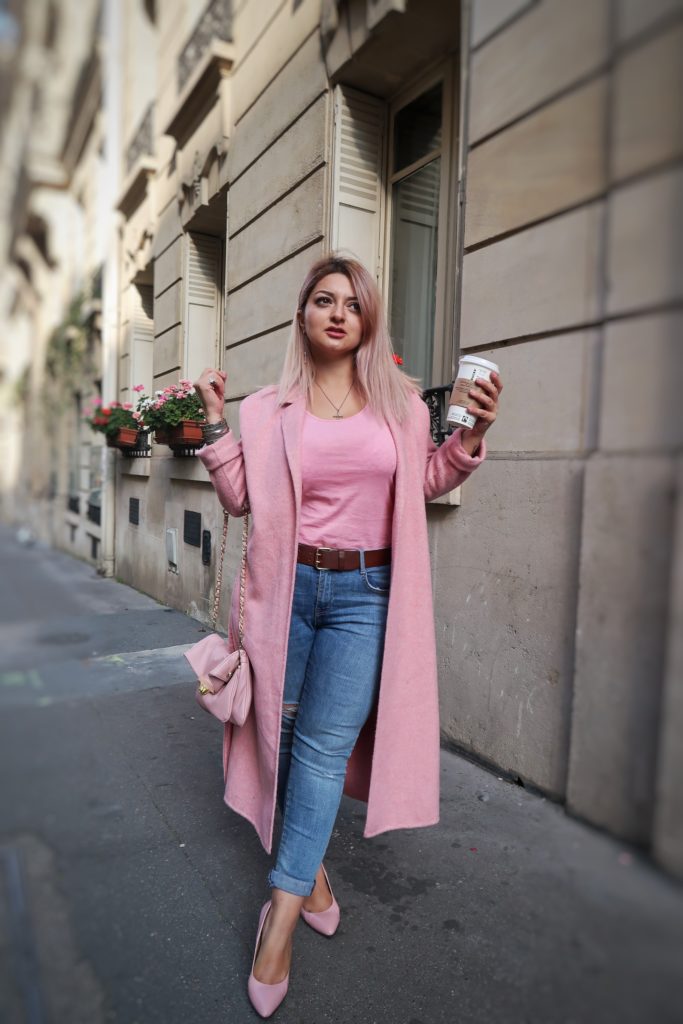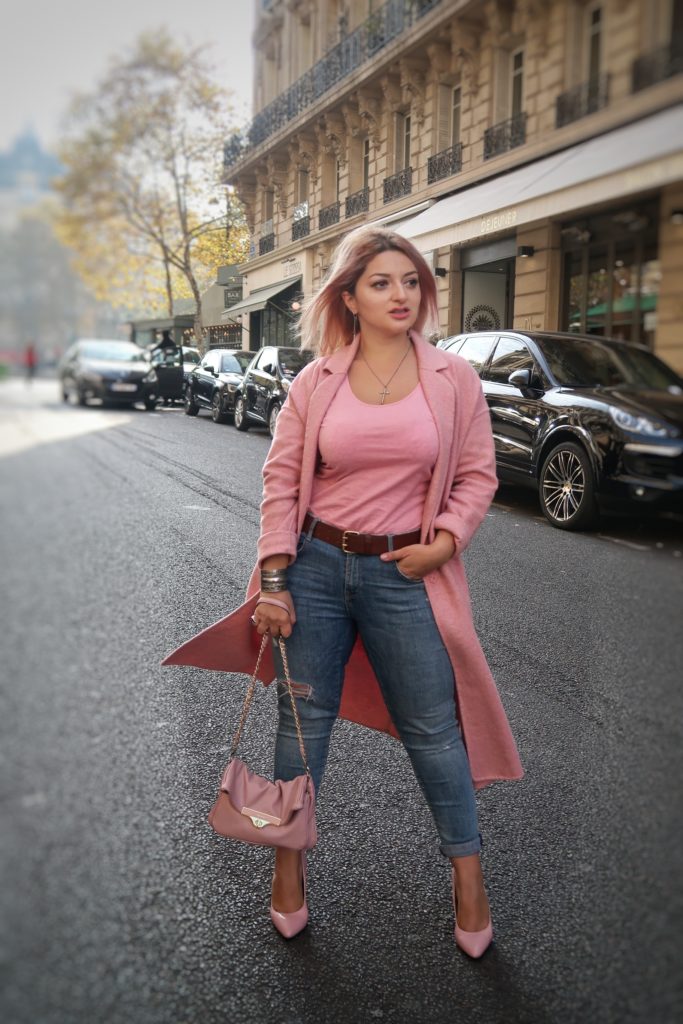 My top 1 is this (what I call) "pink lady" look. A nice pair of Zara Jeans with a pink coat from Zara, shoes from Asos and purse from Nine West. Even my hair got pinkinsh 🙂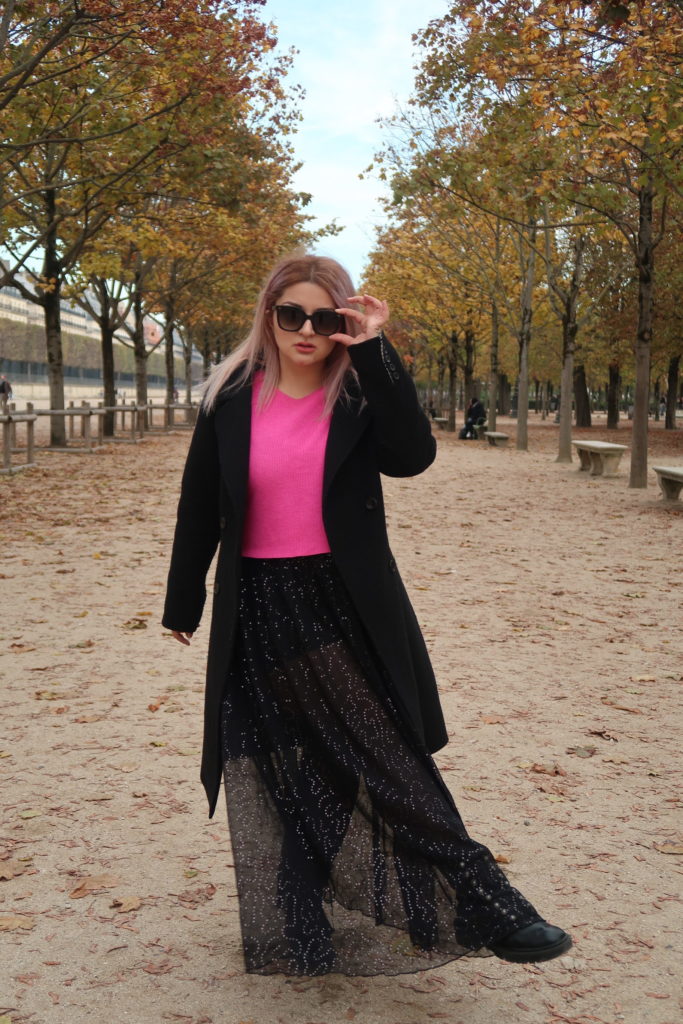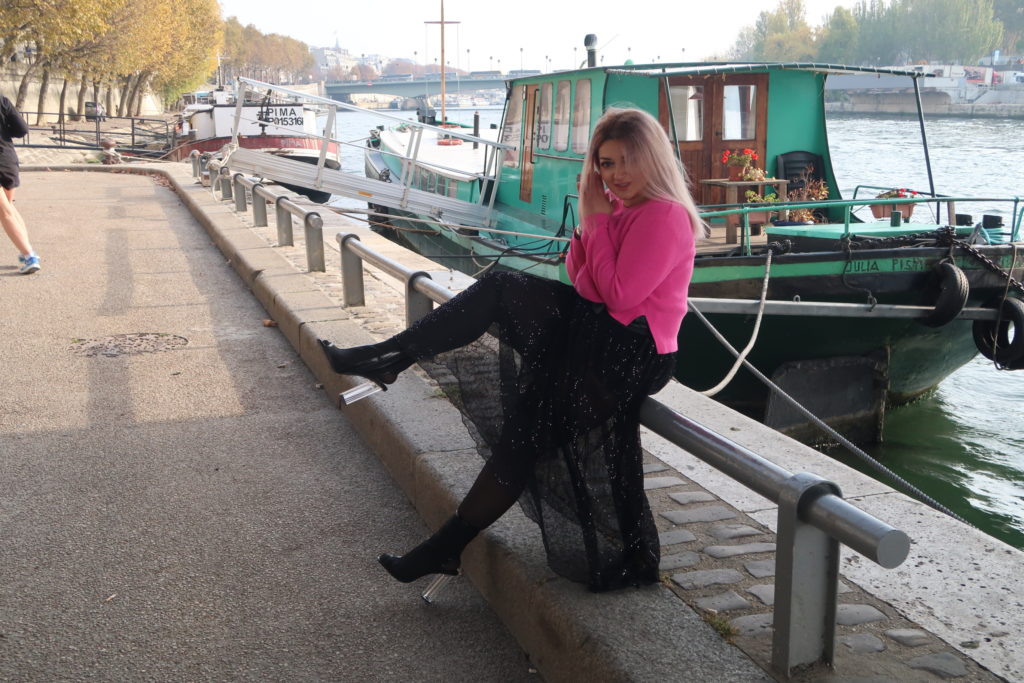 2. Top 2 – this time it's fuschia! I love wearing sweater or pulls over my transparent sequin black dress which I customized. To make the look a little bit rock, I wear black boots from Stradivarius. Though you can opt for a more chic look with high heel boots (transparent heels!).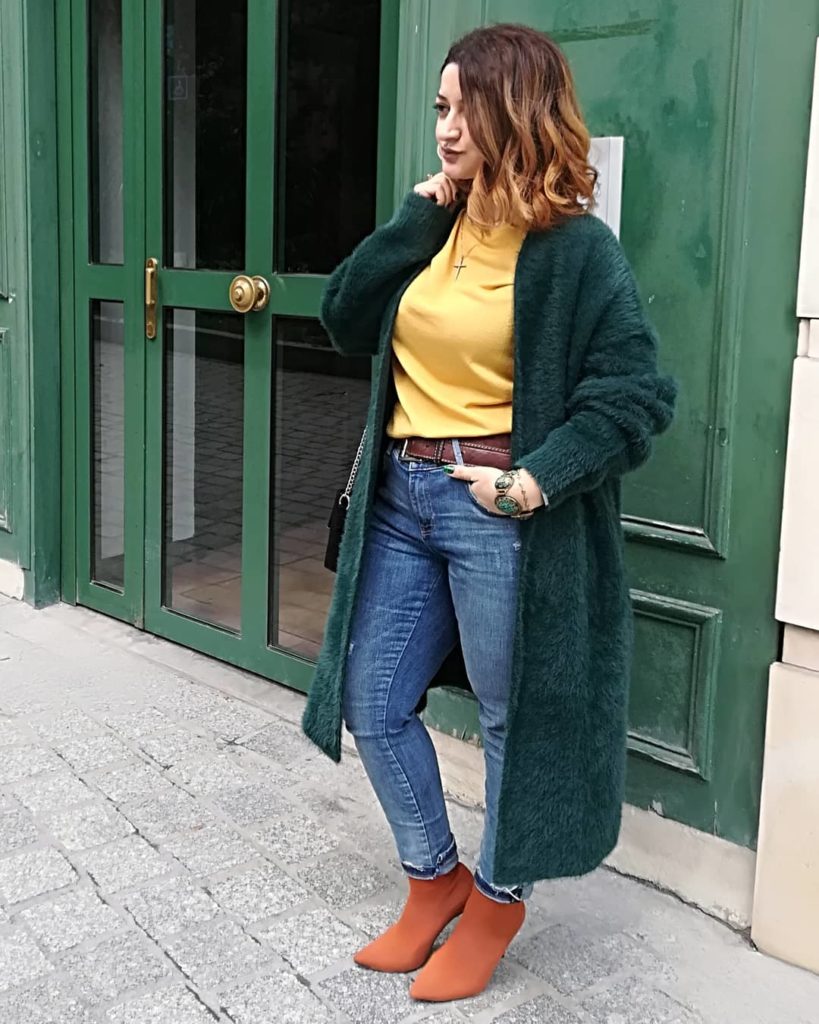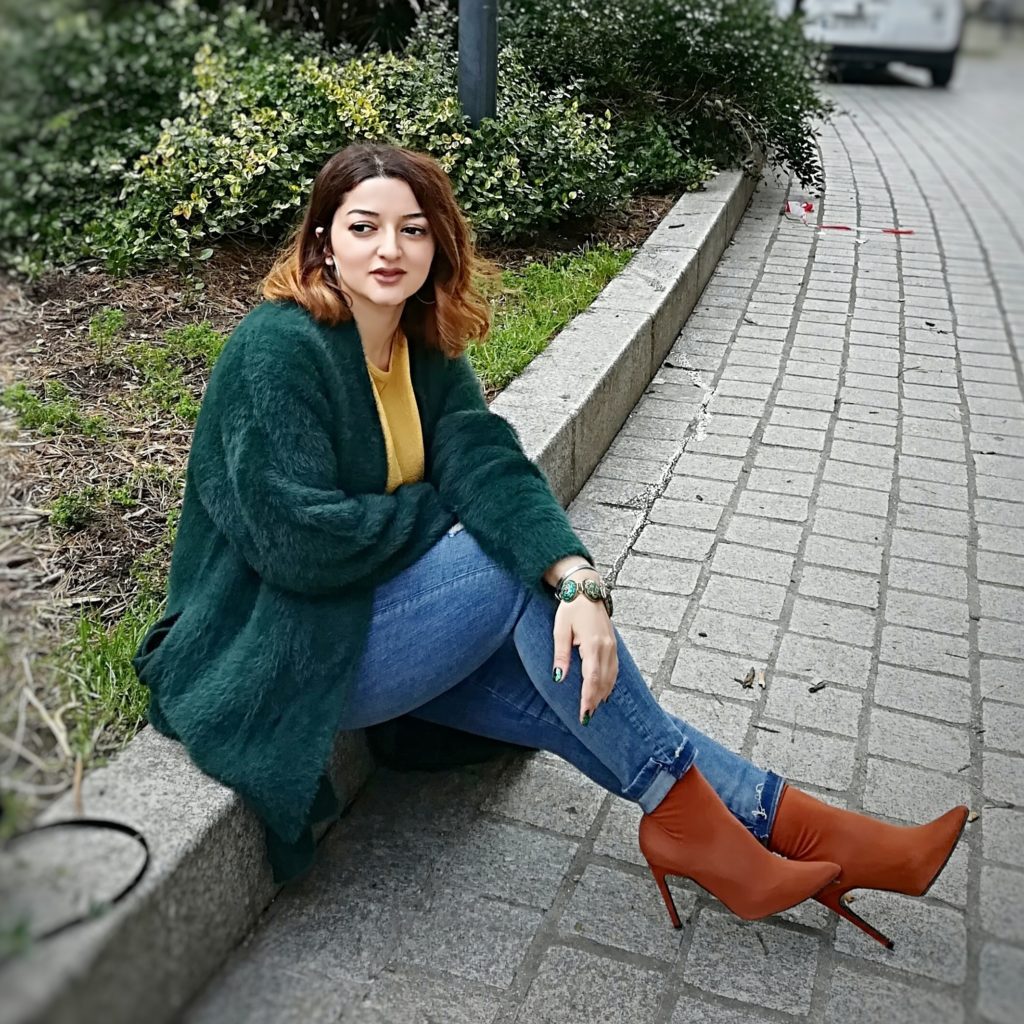 3. Always in love with hot fall colors – the orange, the green and the yellow, here is a new composition of what I call colorful and stylish (coat from Bershka, jeans and boots from Zara).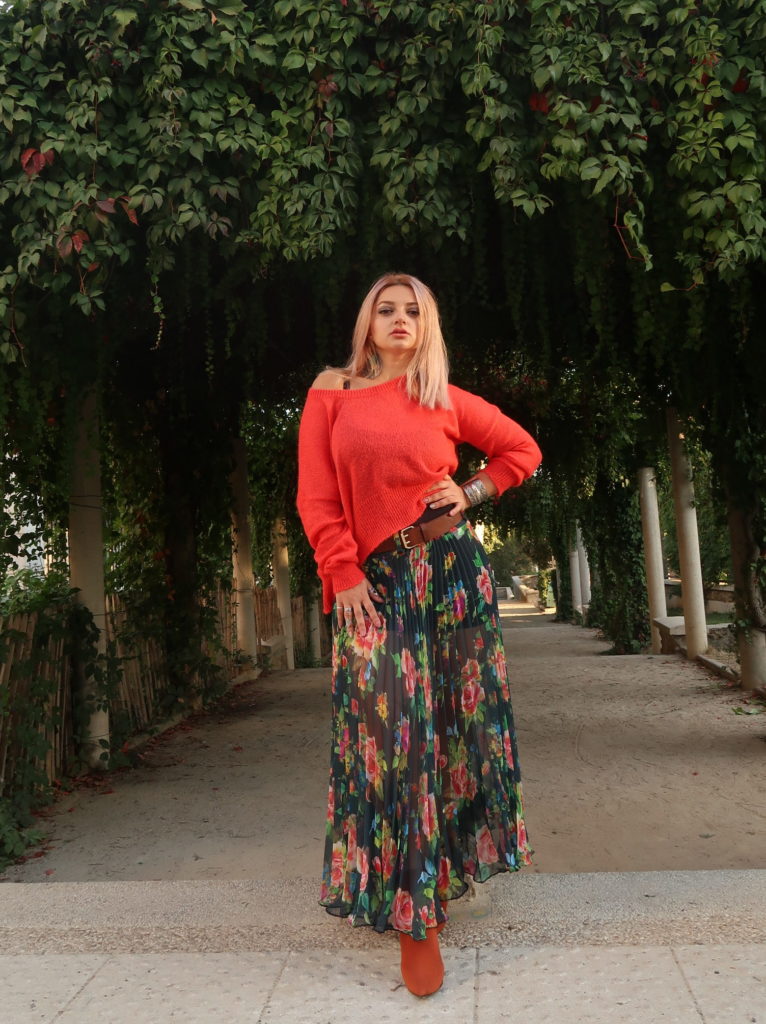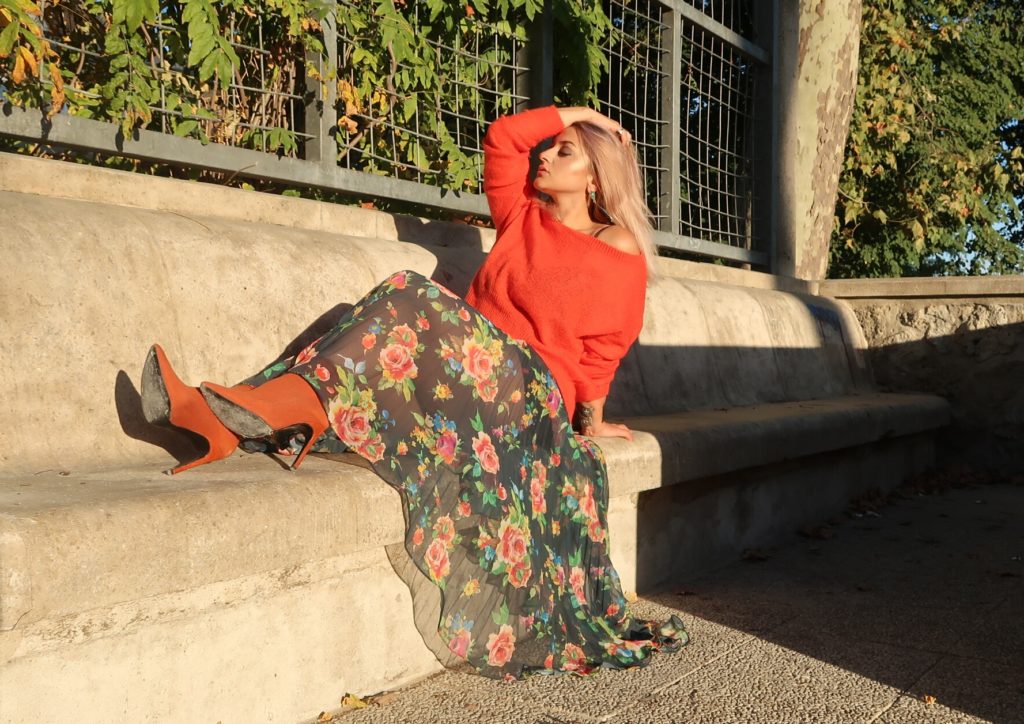 4. It's so trendy to wear a sweater and a long skirt. I have a bunch of long skirts that can't wait their turn to be styled with different pulls for this fall/winter.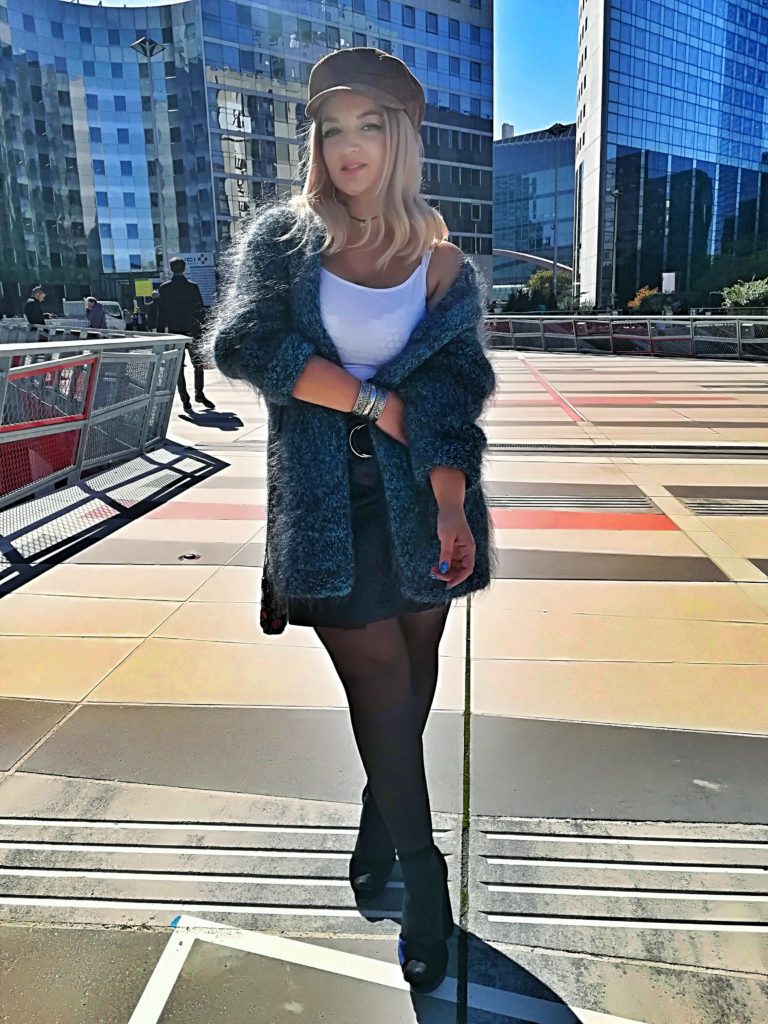 5. This look is all about basics like a black leather skirt and a white top and the importance of the accessories like the hat which is quite trendy now. And a vintage oversized knitted jacket to add a casual touch to this nice outfit.
6. To finish my top 6 outfits, here is the last one and one of my favorites one! I'm in love with the teal mini skirt and the white crop top. Both colors match together perfectly. 
What do you think? Which was your favorite one?
Don't hesitate to leave a comment!
See you soon 🙂