Follow
Hello friends! It's very important to start a healthy Sunday before approaching a new working week. That's why I like to cook something delicious on the weekend as everybody I suppose. If you're thinking the same and don't have an idea how to do it, please read this post!
Well as usually I've started my day with a glass of lemon water as I'm used to do it since couple of years now. Then I did some exercises during 5-10 minutes (as it's Sunday, there is no reason to not do that, no work, no hurry). And once the morning rituals are done, here we go with the first meal of the day – the breakfast! I've actually started with the second bowl – oat cereals with chocolate chips and rice milk. As I was going to have a second bowl of fruit salad the portion of the cereals is not too big. And then I've added a second bowl of fruit mix – melon, watermelon, banana and some chopped brazil nuts. These ingredients are vital as they are a good source of both vitamins and minerals, as well as fiber.
I want to share as well the idea of my lunch – healthy lunch! Always a bit of proteins – bio tofu steak + carbohydrates – quinoa rice and a fresh salad with tomatoes, carrots and cucumbers! I promise that it feels easy after this meal!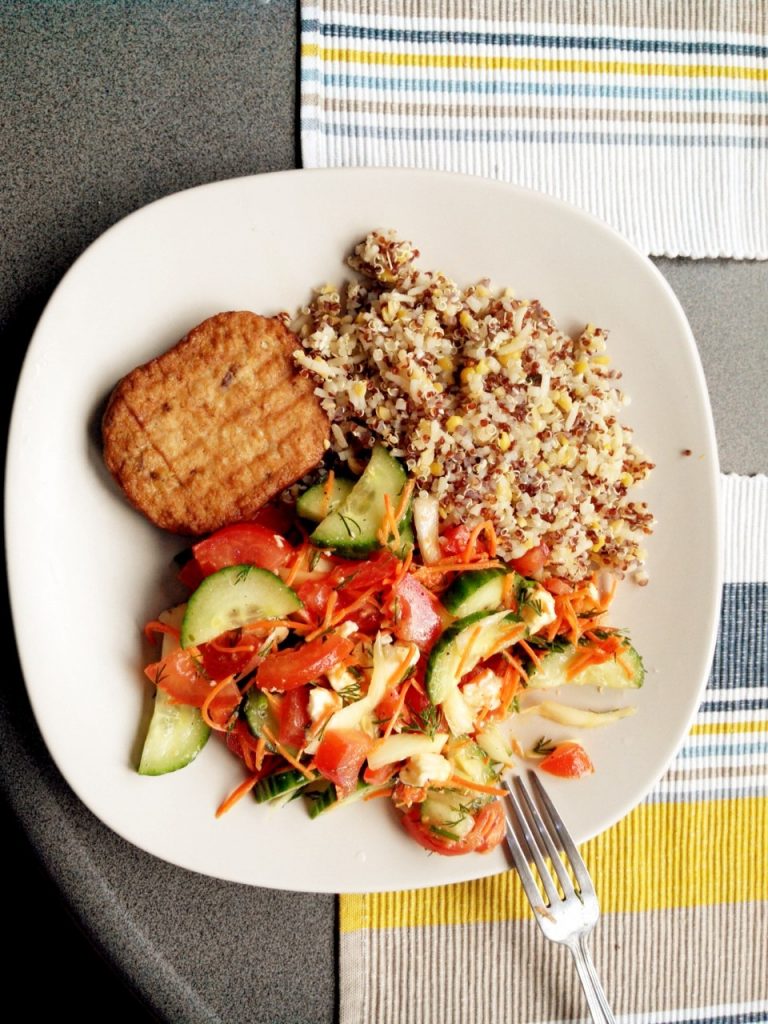 If you have some ideas or advice, don't hesitate to share in comments. Bon appetit! Bisous