Follow
Hi Guys! I hope you're all having a sunny Sunday! Today I'm going to show you my morning makeup essentials that I have tested on me and now I can recommend you.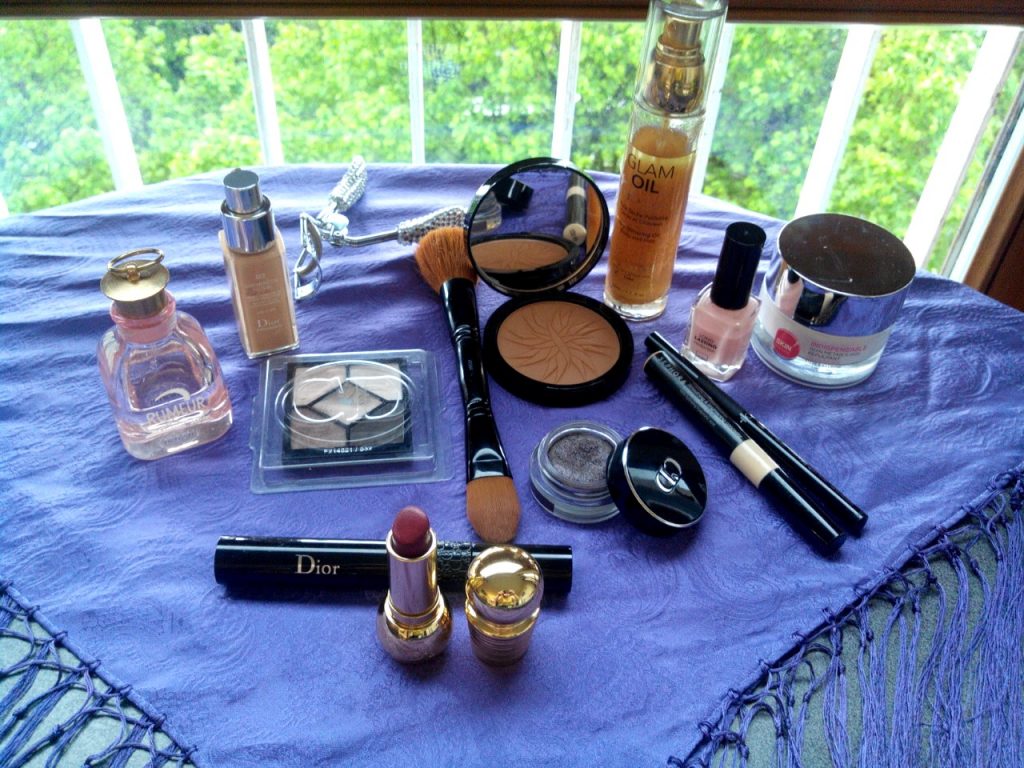 Before ever applying any make up on your face, don't forget to moisture your skin with any hydrating cream. I'm using Hydrotempo Soin Hydrate 8h of Skin Minute. I trust any cosmetics of this brand as they contain 0% paraben and I've been using them since couple of years now.
Once your skin is hydrated now you can go on with the foundation. I'm using Diorskin Nude of Dior as this glow and light foundation matches my skin at 100%. This is the best foundation that I've been ever used.
Then I'm applying the Bronzing power from Sephora in order to contour a bit my face. It's the first time I've ever bought Sephora makeup and still now it works rather good for me. Please note that if you want to make a light contouring it'd better to use a bronzing power rather than a cream (especially in summer!).
Now we can go with the eyes! I have this Dior's eyeshadow palette with light colors that I find classy and actually it can go with any outfit or style. Here comes my second Sephora makeup product – the eyeliner. It's a waterproof liquid pencil eyeliner that I appreciate very much as it's easy to apply, it stands the whole day and the one thing that I like most about it is that acually when you apply it, it doesn't leave any prints on your eyelids. Perfect for me as I've been struggling with this with other eyeliners and pencils. I'm using as well Dior's mascara Diorshow. I know, there are too many Dior products in my makeup, I'll be soon posting about my Dior Essentials to show why I use their cosmetics in particular.

Now the lips…There is a rule about the lips and the eyes: if you highlight your eyes (eyeliner, mascara – the basics + colorful eyeshadow), then no need to highlight as much the lips (you can skip well contoured dark red lips) as either your eyes or your lips must be accentuated, not both of them!).

Once I'm done with my face, I apply on my skin my favourite Exsens Glam Oil which illuminates and makes it soften. Actually the scent is so delicous and sexy that sometimes I skip my perfume when I apply this oil.
Please leave your comments if you have any questions or remarks concerning any of above mentioned products! See you! Bisous