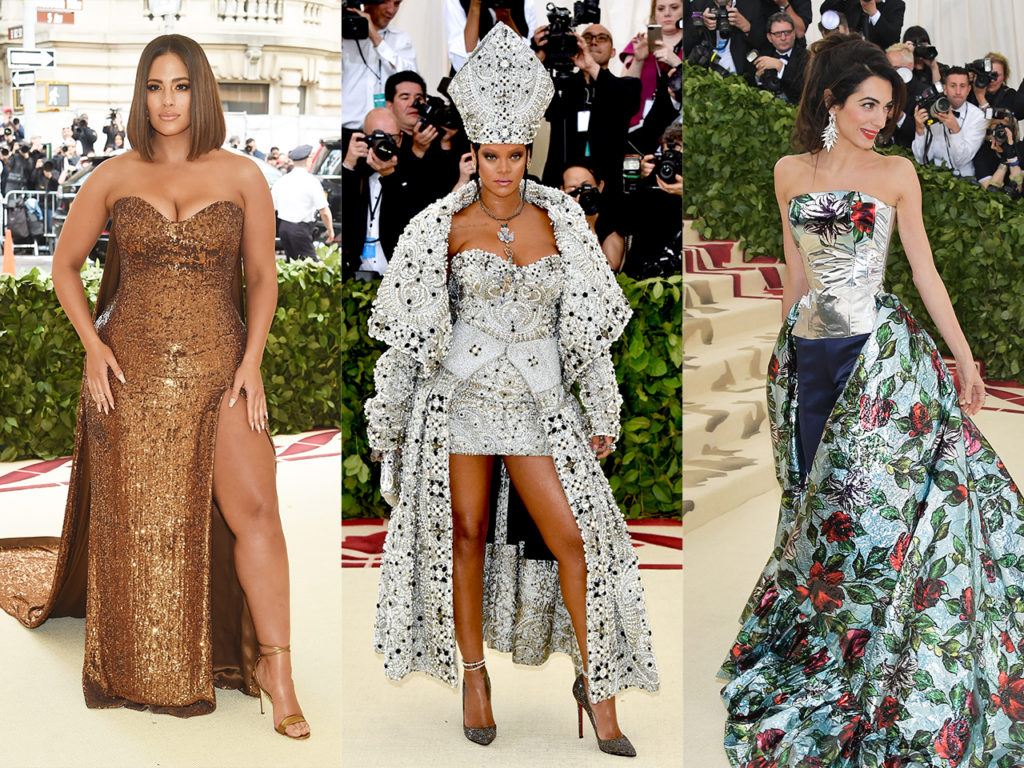 Hey beauties! It's been a while since my last blog post if you may have noticed. Here I'm back again motivated as never to comment and share my thoughts about the Met Gala outfits of stars that took place on 7th May.
First of all, what is exactly the Met Gala for those who don't know? The Met Gala is an annual fundraising ceremony for the benefit of the Metropolitan Museum for Art's Costume Institute in NYC. Basically, the Met Gala marks the opening night of the Costume Institute's annual fashion exhibit, the theme of the exhibition sets the tone for the event and invitees have to dress accordingly. This year's theme was "Heavenly Bodies: Fashion and the Catholic Imagination". 
So who's outfit we won't forget either because it was mind blowing or it left us surprised? I mean mostly confused…
My top 10 best outfits:
Blake Lively in Atelier Versace, Christian Louboutin shoes and Lorraine Schwartz jewelry with a Judith Leiber Couture bag. I can't imagine myself wearing this dress for any of "soirées" but this dress corresponds to the theme of this year gala at 100% both for the choice of the color, the textile, the details on the dress and the gracious way that the beautiful Blake Lively wore it. Bravo Versace!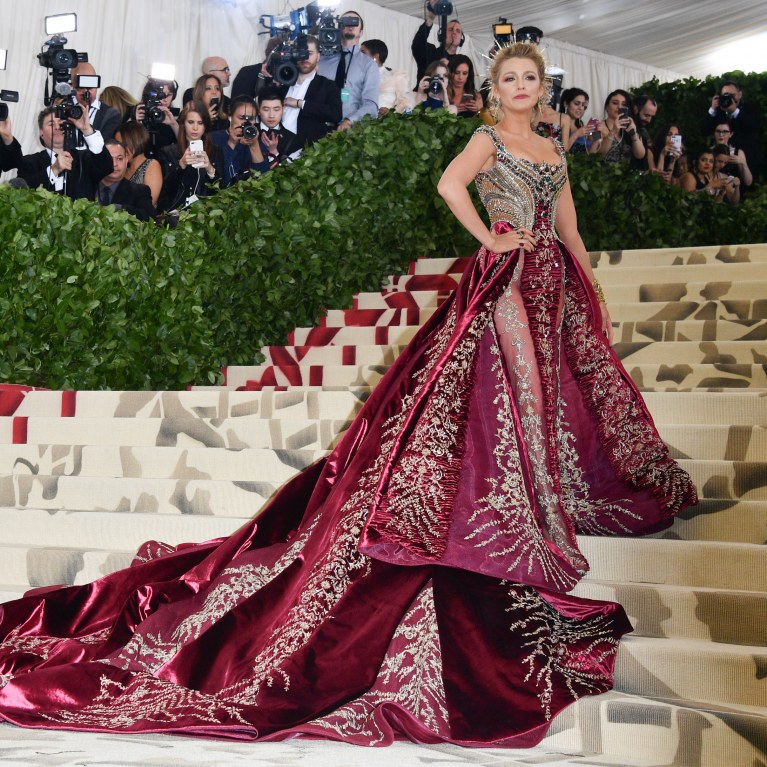 2. My top 2 is Kim Kardashian again in Versace and again in Lorraine Schwartz jewelry. To be honest, I have a little preference for any golden, silver and bling-bling pieces so the choice of the first place between Blake's and Kim's dresses was a tough decision! I love the way Kim wears this dress. We all know her sexiness and her shapes and though the dress is skin tight it is still heavenly beautiful on her.  The lack of a lot of jewelry and the simple but efficient make up and hair really leaves this outfit away from the her outrageousely sexy image.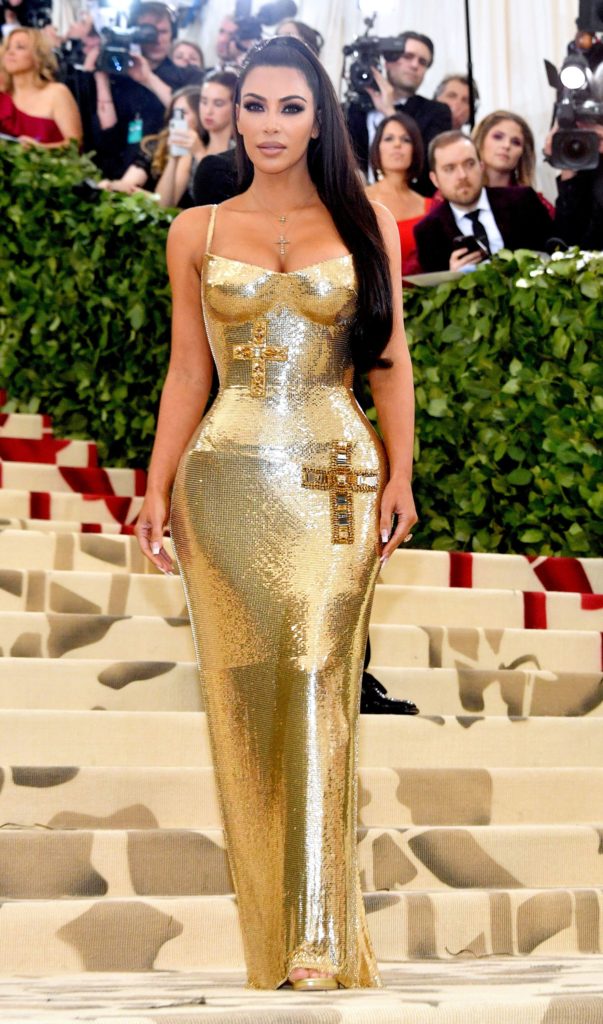 3. Cara Delevingne in Dior Haute Couture and Bulgari jewelry. Would I like to wear such a sheer dress? "Yes, I would". Will I do that? "No, I won't! For the single and simple reason that it won't look so great on me as on Cara"! You see, to wear this dress, I really think that one must be skinny and with my shapes it would be tacky.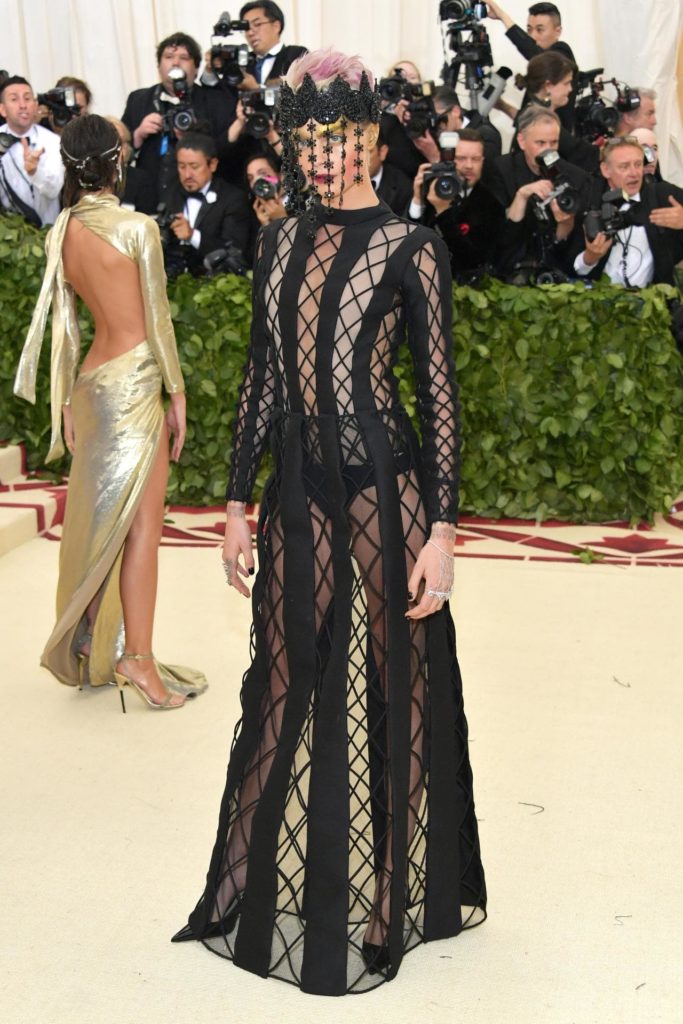 4. Ariana Grande in Vera Wang is a perfect image of the theme and I think it corresponds both her personality and her image, at least the one that she communicated in her last song "No Tears Left to Cry" (so in love with that song!!!!).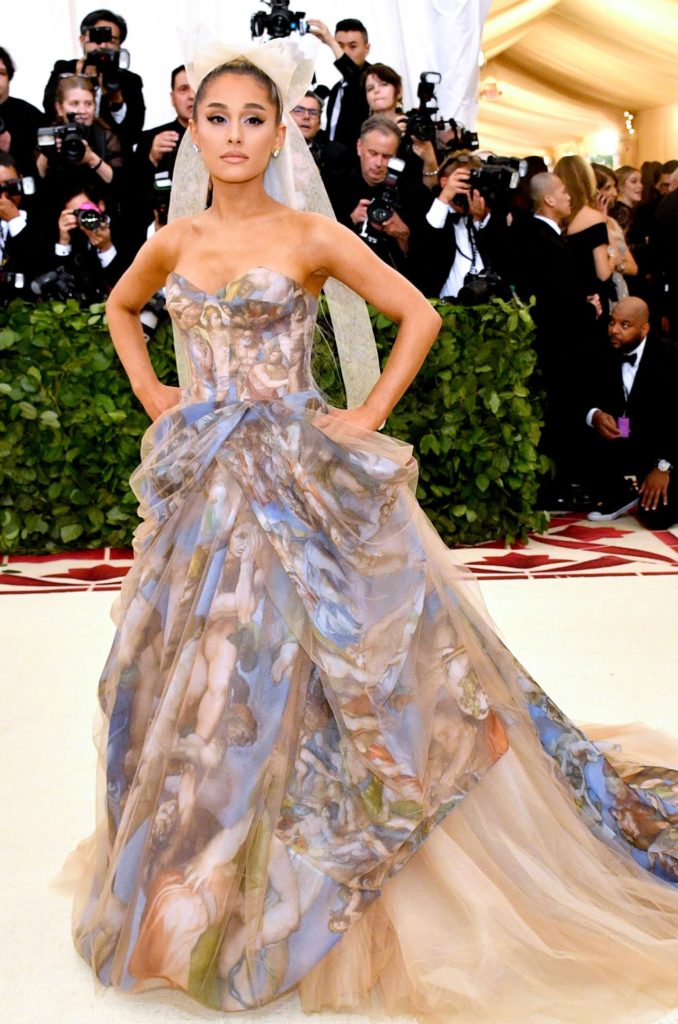 5.  Lily Collins in Givenchy Haute Couture. The brand stays loyal to their famous "little black dress" and there is a little ressemblance of Lily with Givenchy's legendary ambassador Audrey Hepburn! Also, I love the make up and the hair style! 
6. Bradley Cooper in Tom Ford and Irina Shayk in Versace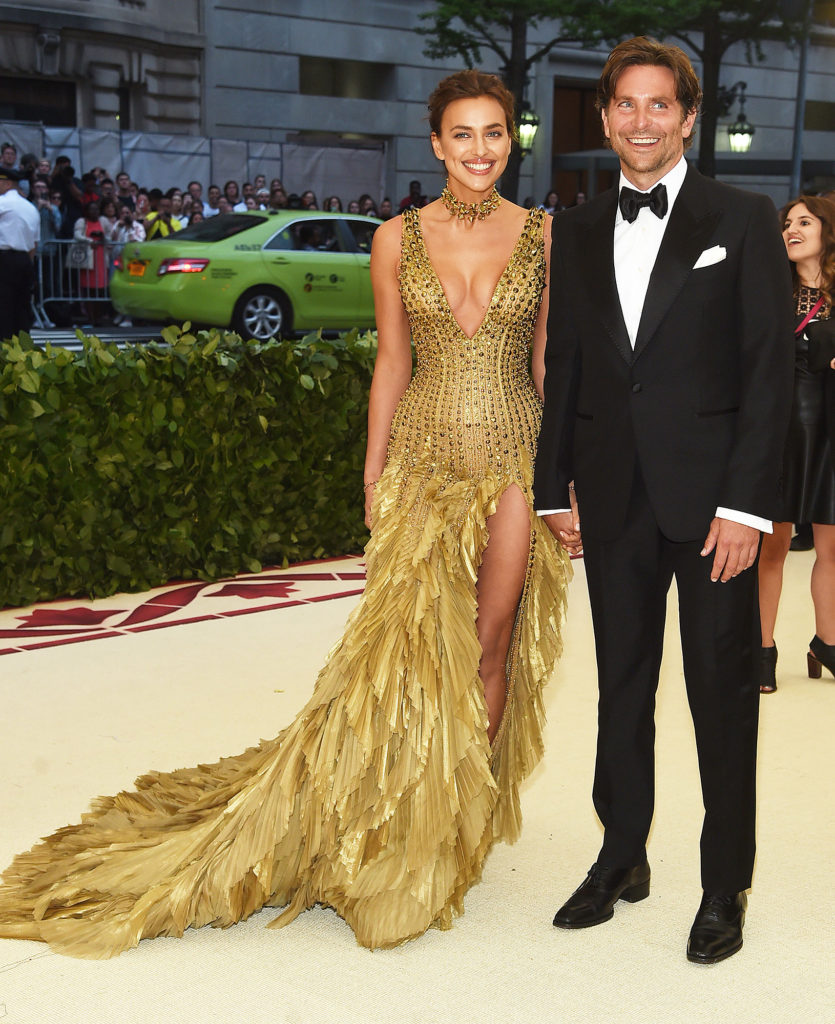 7. Gigi Hadid in Atelier Versace, Lorraine Schwartz jewelry, and Christian Louboutin shoes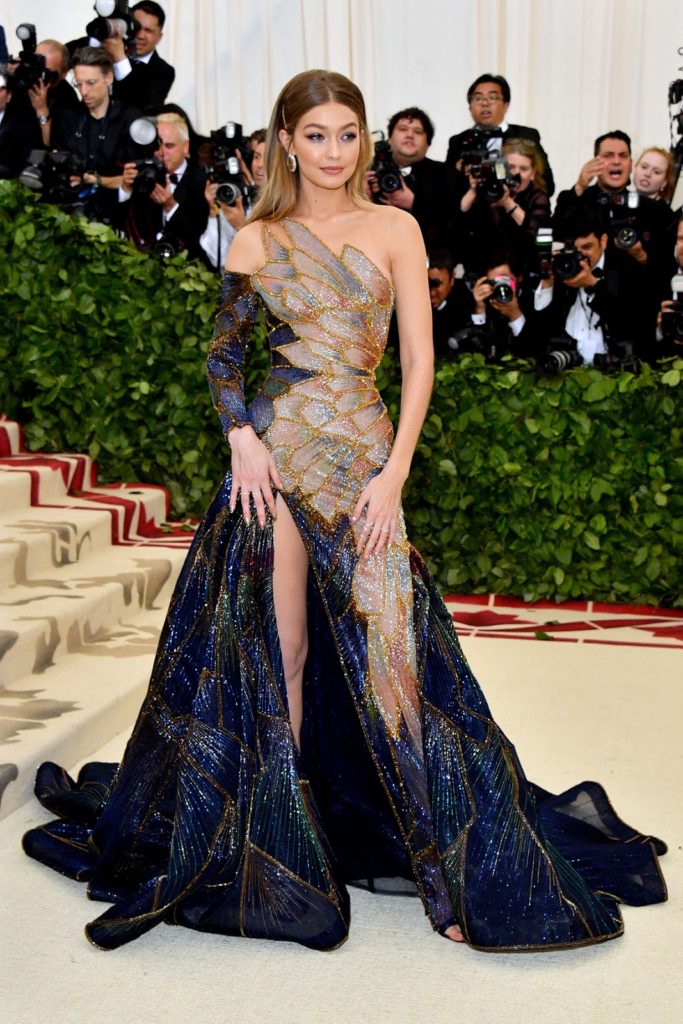 8. Bella Hadid in Chrome Hearts Official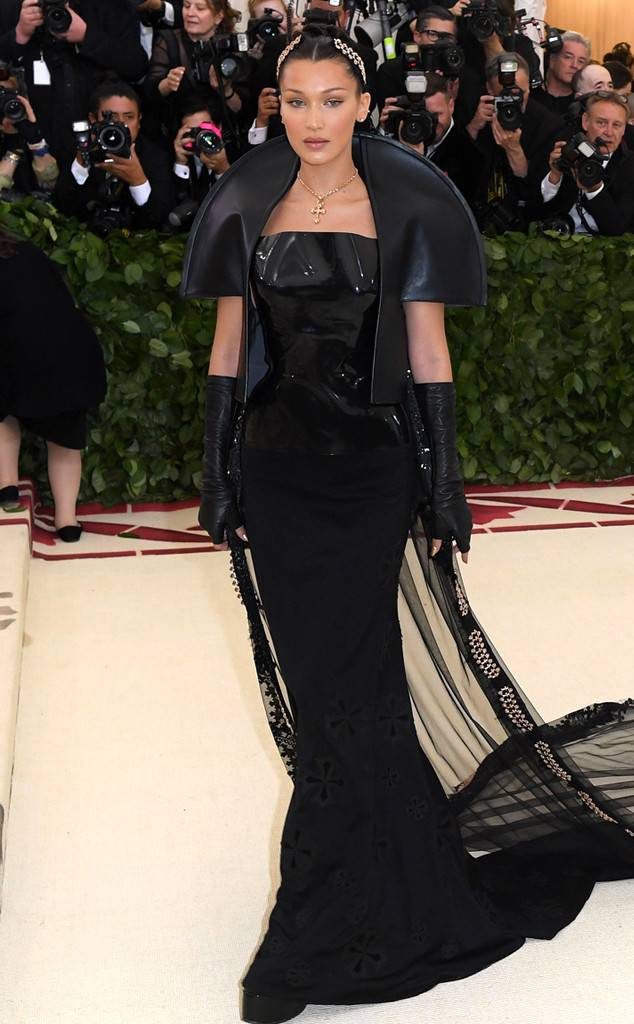 9. Jennifer Lopez in Balmain and Jimmy Choo shoes with a Jimmy Choo bag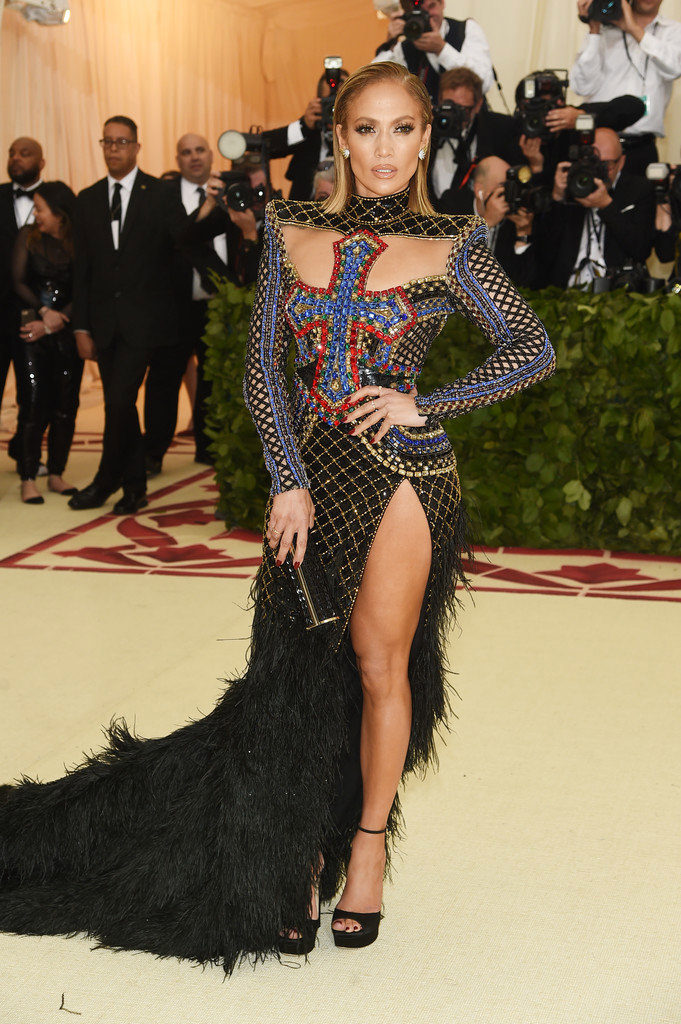 10. Priyanka Chopra in Ralph Lauren
Please leave your comments about my top best outfits! I'd like to know what do you think about them!
And now here is my top worst outfits :
Kendall Jenner in Off-White, Tiffany & Co. jewelry, and Jimmy Choo shoes. I like the look, it is really very sophisticated and looks beautiful on her. But didn't she get the theme?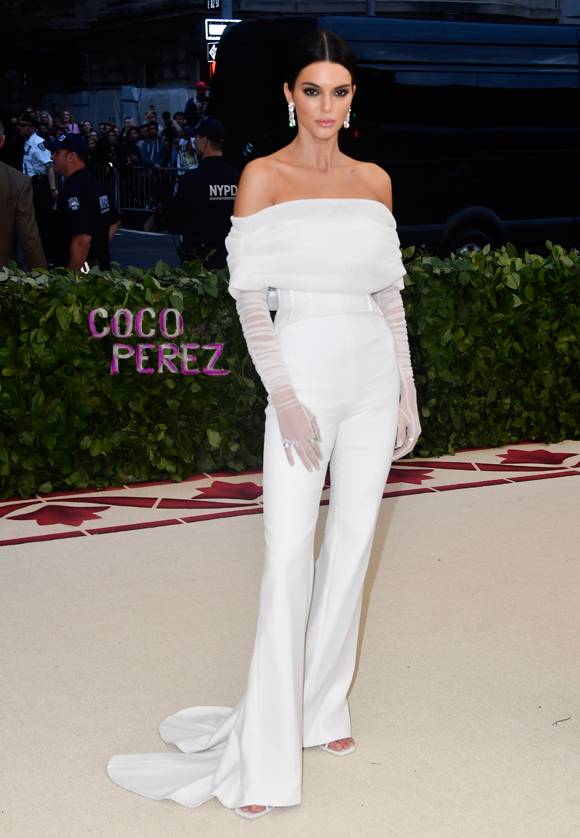 2. Miley Cyrus in Stella McCartney, Sydney Evan jewelry, and Gabriel NY jewelry. Well, in comparison with Kendall, who's outfit I liked but disapproved for being out of the theme, Miley's dress is neither original nor matches the theme "Heaven….". Where has been her stylist?!
3. Selena Gomes in Coach and Tiffany & Co. jewelry. I mean I love Coach and I love Selena representing Coach but this dress is a disaster as well as her make up and her hair…I don't recognize her!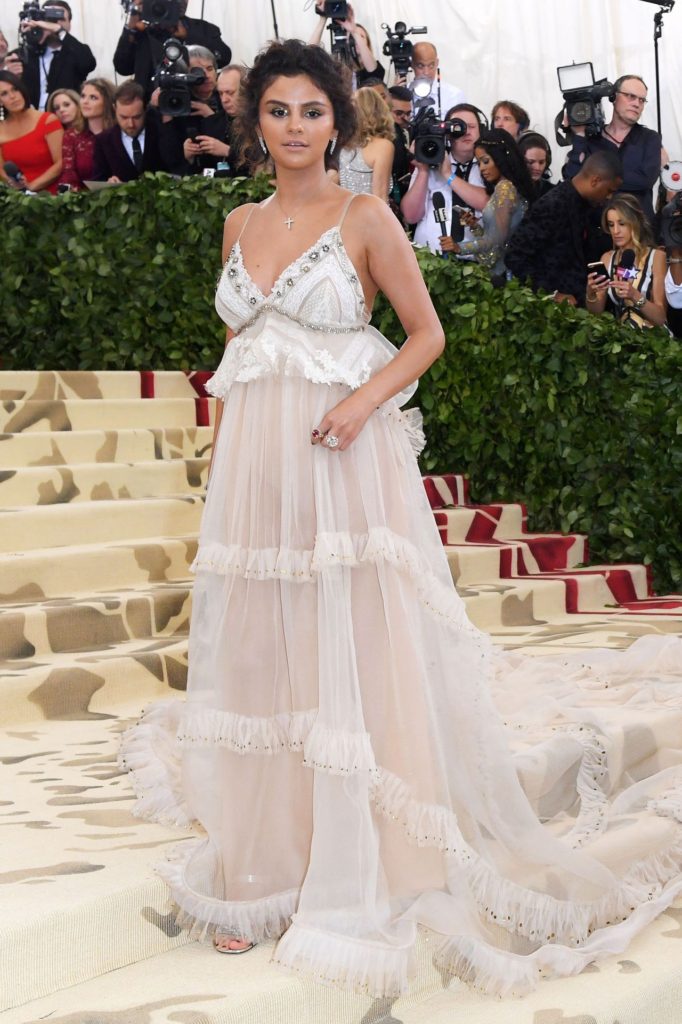 4. Emilia Clarke in Dolce & Gabbana Alta Moda. I'd prefer seeing the mother of dragons in one of Khaleesi's dresses. She would have been in my top best outfits list!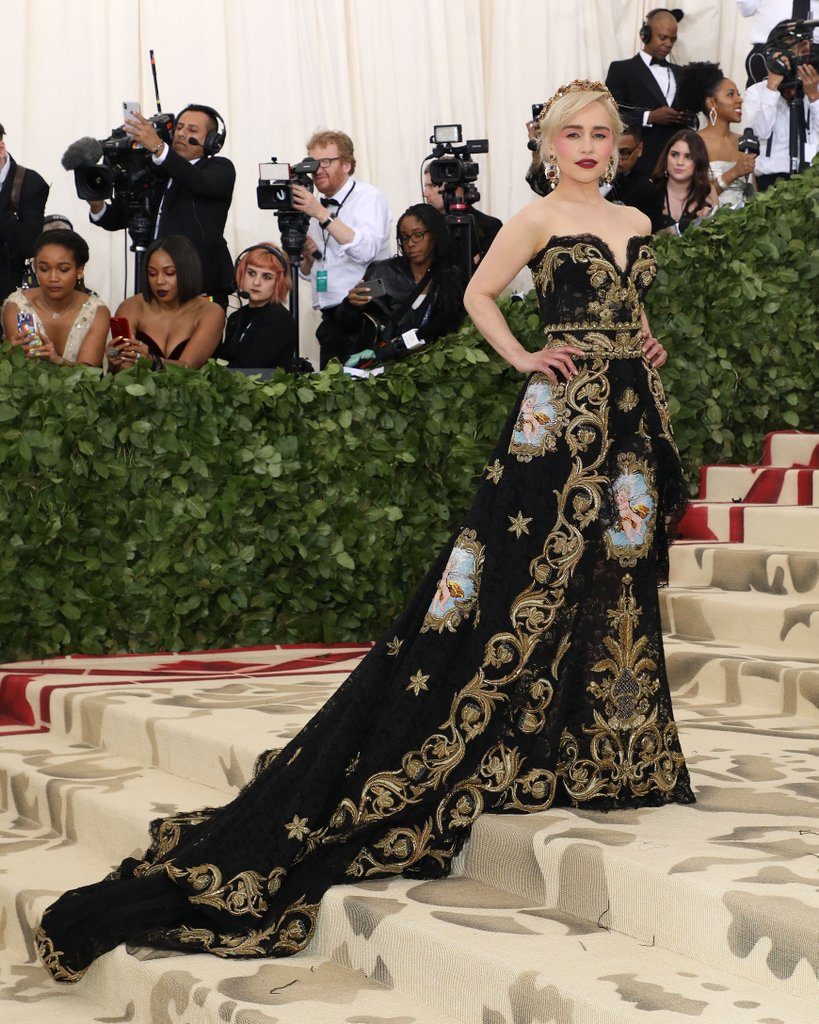 And to finish here are some spectacular looks that I didn't classify neither in best or worst list, just spectacular and creative:
Rihanna in custom Maison Margiela by John Galliano with a custom Judith Leiber Couture clutch, Christian Louboutin shoes, Maria Tash jewelry, and Cartier jewelry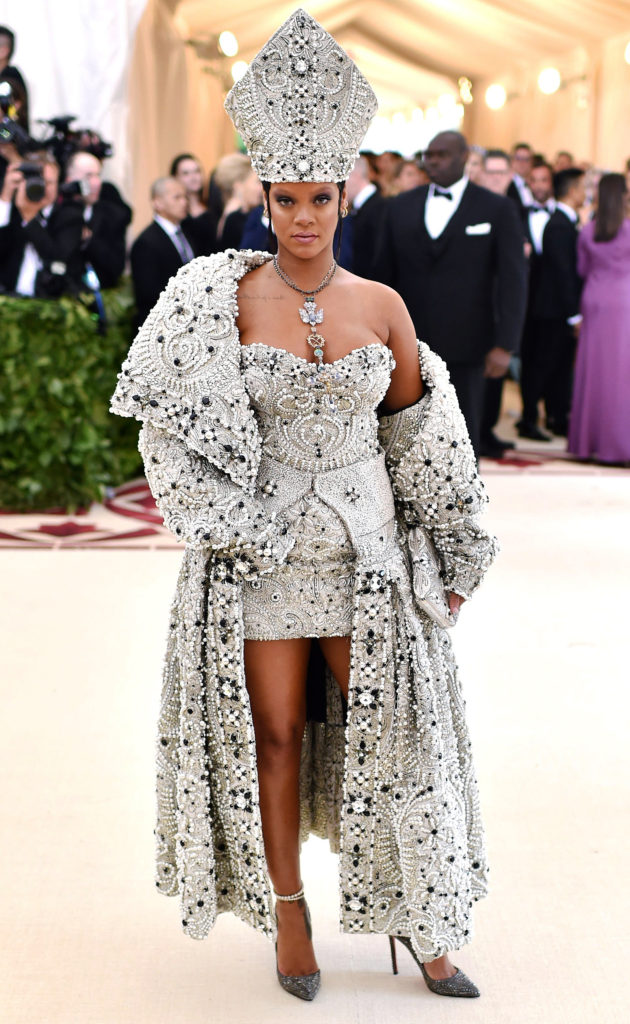 2. Sarah Jessica Parker in Dolce & Gabbana Alta Moda, Jennifer Fisher jewelry and Fred Leighton jewelry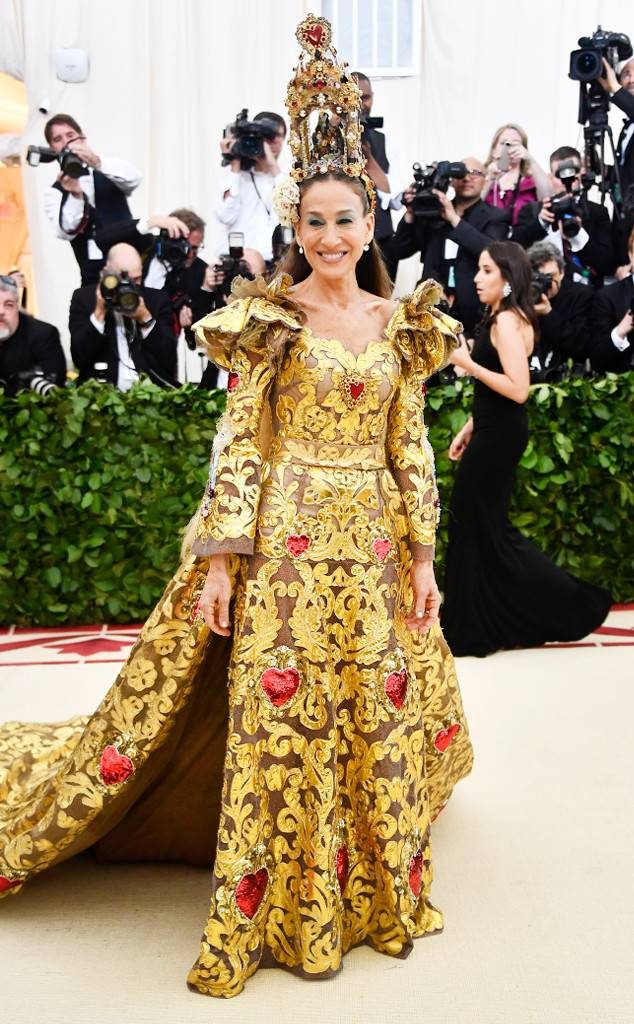 3. Madonna in Jean Paul Gaultier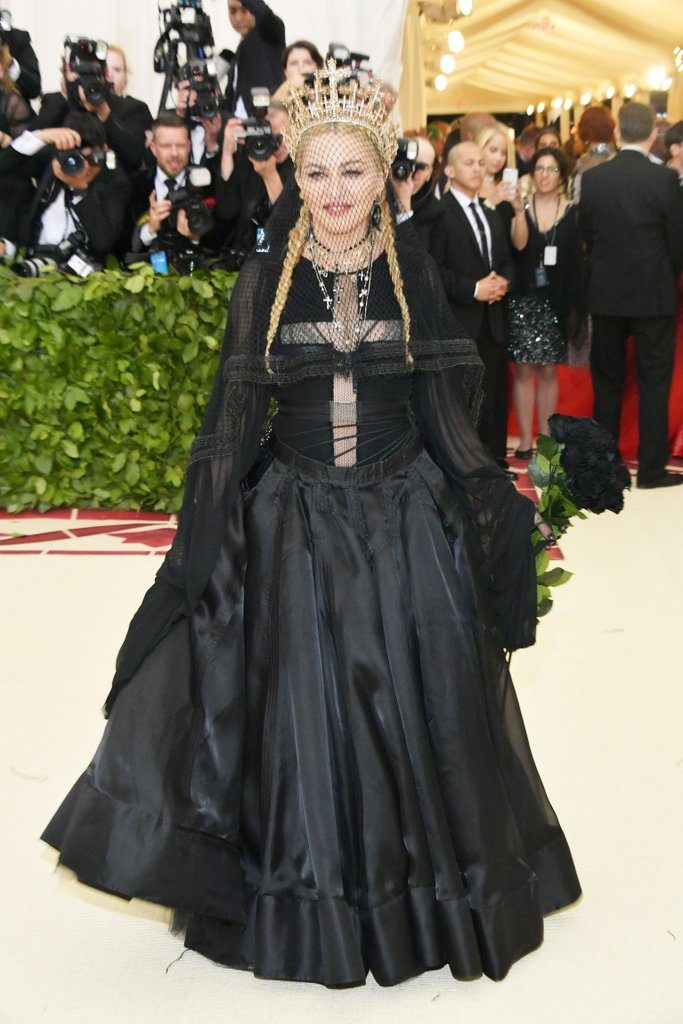 4. Lana Del Rey and Jared Leto in Gucci
5. Katy Perry in Versace
6. Cardi B in Moschino