Another gray week end in Paris after a sunny week! It's a bit frustrating but there's nothing that can be done, unless accept it and go for a good start no matter how cold it is outside:) (it took me some time though to get motivated in the morning lol).
I'm not so much into running but into exercising and stretching stuff but I do run a bit about 10 min (please don't laugh) to get to my favorite spot to start my workout. So I've found this perfect area near Canal St Martin (Paris 19) on sort of a roof right over the canal where I can spend 15-20 min for stretching, working my abs, etc. You may ask me why here? Well, it's just next to my place and as I've said it takes me 10 min to get there. The other reason is that when I go there usually around 08 am, it's not crowded and I can enjoy a bit "the sleeping Paris". And finally, I guess my top reason is that you can have an incredibly beautiful view which helps to relax and meditate.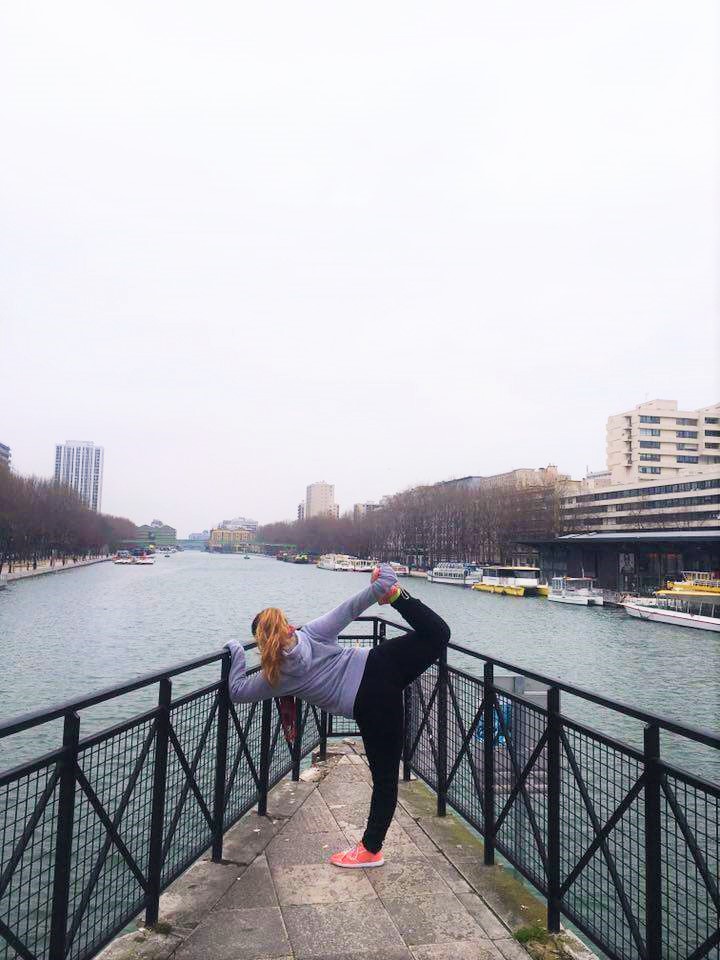 Well, the is another reason why I like this place (I dare say it only after posting the photos), doesn't this place look like 'Titanic" to you? lol
Hope to have a sunny Sunday next week end and if not, I hope this might inspire you!
See you 😉
---
photo by Marina