The faux fur coats don't go anywhere this season! When the temperature is below 0° but you don't feel like wearing a jumper over your roll-neck and two t-shirts under your cosy warm coat, you go for a more fancy option if you dare cause you won't stay unnoticed with your faux fur! And if you pair it correctly, you'll be called a real fashionista!
The "fur" subject being actual as never, designers go more and more for "the fake fur" staying open-minded and realistic. Some of these fake furs could compete with the real ones. The fact is, either at Gucci or H&M you'll find a trendy colored faux fur coat to look chic.
Celebrities, influencers and famous models only increase the attraction by showing off in faux furs making a publicity and referring to a certain way of affordability.
Here are some suggestions of faux fur coats:
ON THE LEFT: Chiara Ferragni wearing sky blue faux fur coat
ON THE RIGHT: My alternative from Zara (shop it here )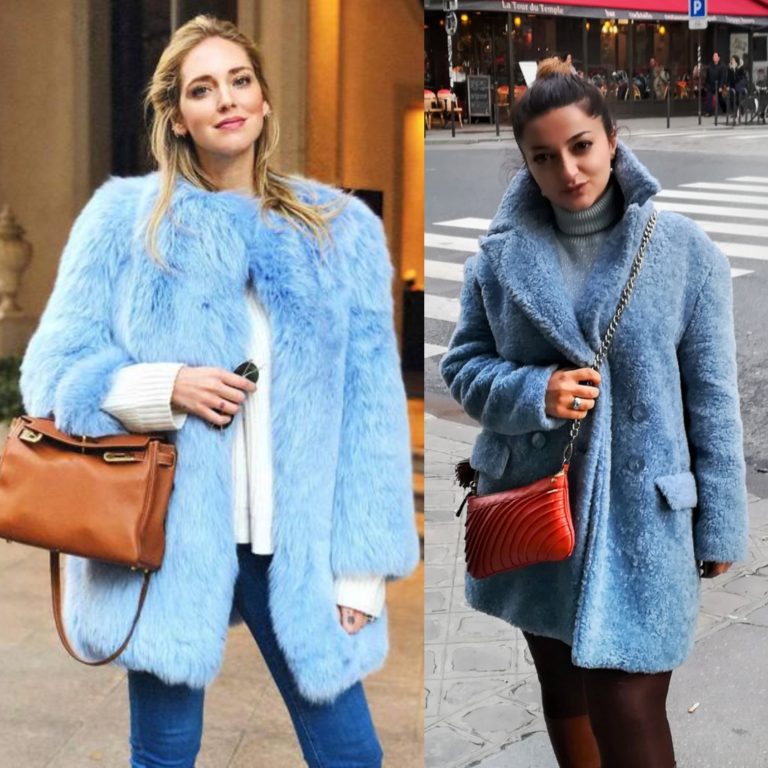 2. ON THE LEFT: Chiara again showing off in her pink faux fur coat from Majorelle (198,18€)
ON THE RIGHT: Me (seems that I have a response to almost all Chiara's faux fur coats) in a faux fur coat from Bershka (25€)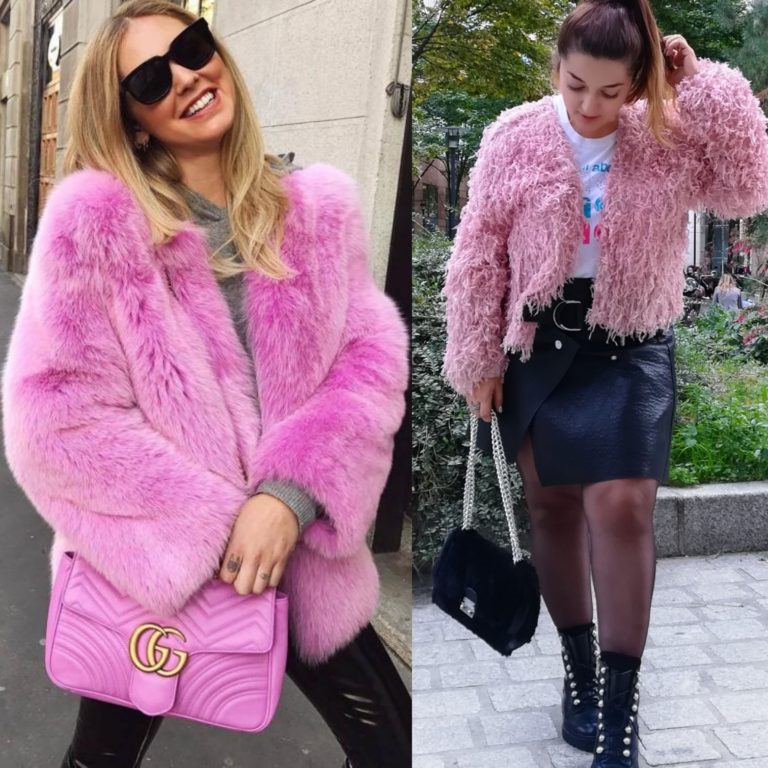 3. ON THE LEFT: Gigi Hadid in a coat from Sam Edelman (139$)
ON THE RIGHT: Bershka version (25€), shop it here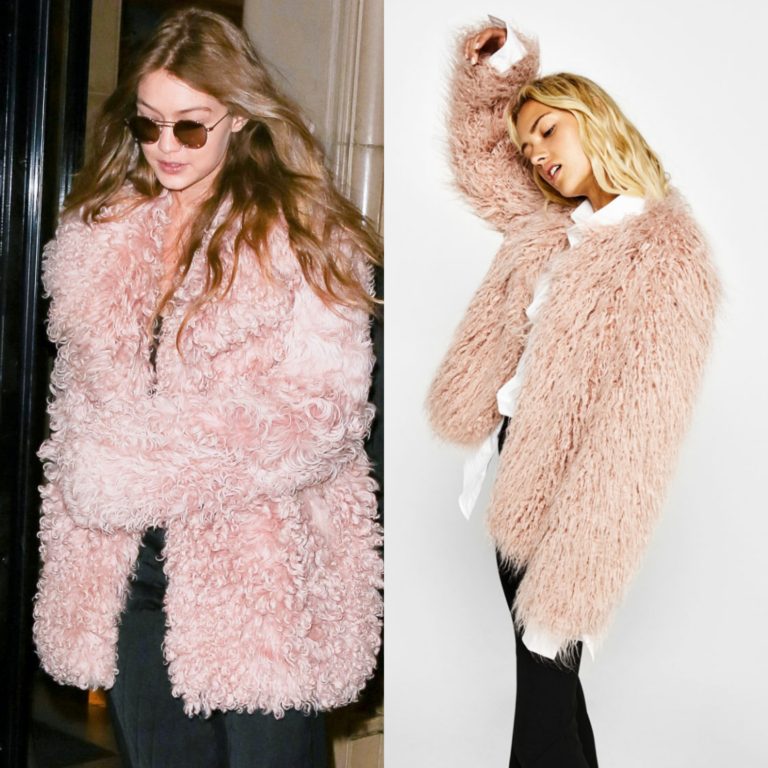 Basically all major trendy brands proposed the faux fur in different colors, shapes making them perfect for a streetstyle or urban chic look. My favorite fun colors are pink, green and blue. Here is my selection of chic faux fur coats to keep you warm:
BERHSKA Click here to shop it
Click here to shop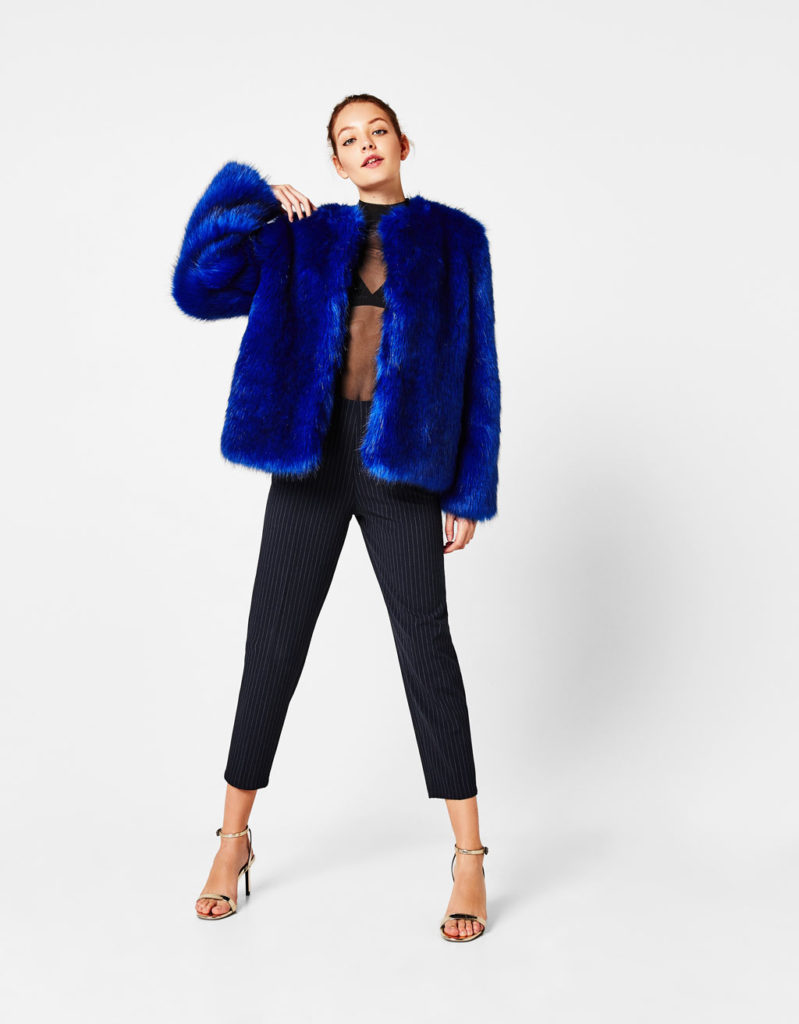 MANGO  Click here to shop it
TOPSHOP Click here to shop