The fashion week is over and the Women's Day is also behind us. The rare spring sunshines are heating the city. Everyone is trying to benefit from every single hour in the sun either by walking around the streets of traditional neighbourhood of Marais, or reading a novel sitting on the benches in Jardin du Luxembourg, or strolling in Jardin de Tuilleries hand by hand with their beloved ones along with the serenade of excited doves. When the clouds disappear from the grey sky of Paris, everyone tries to absorb the vitamin D and appreciates highly the moment.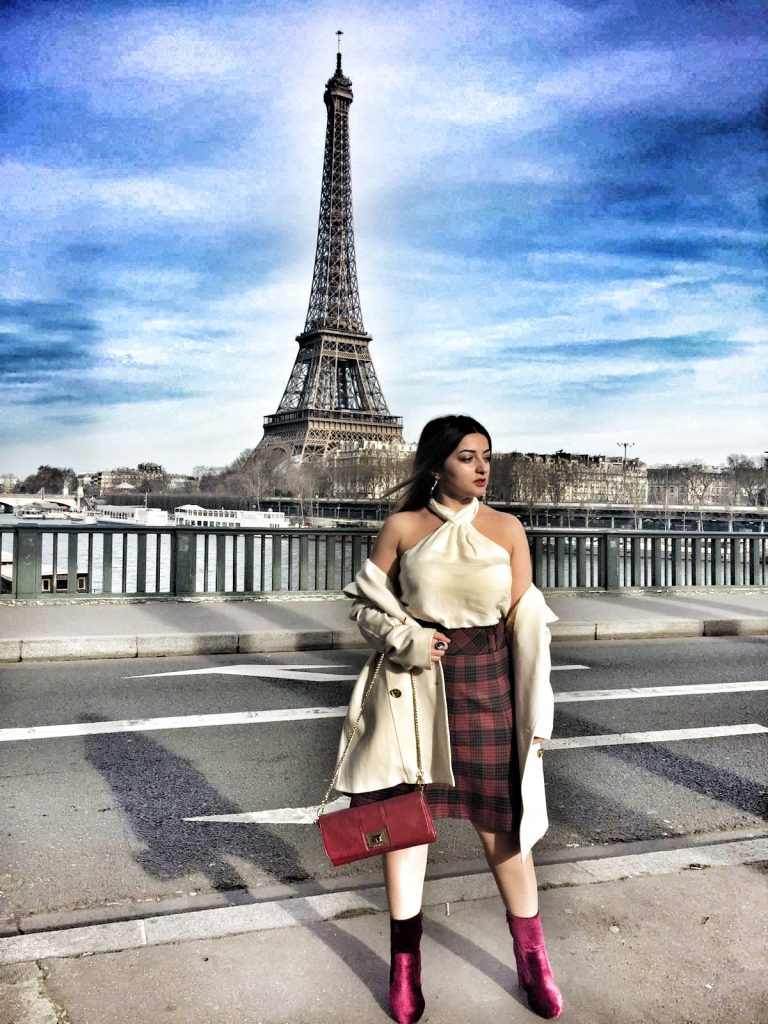 In my case that would be the Sunday shooting as a duty. With these spring hot and cold days I was inspired by the Eiffel Tower. I'm going to make three posts with the Eiffel Tower behind me and I want you to tell me which of these shootings you liked the most.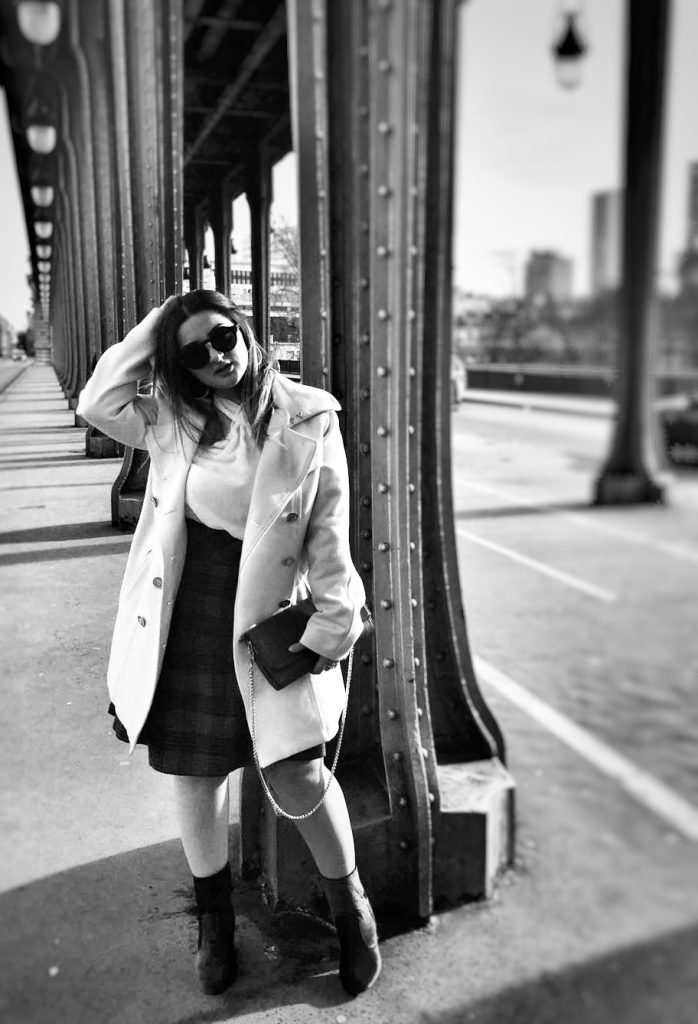 Well, the first outfit is my favorite one as it's composed of my fetish color – the rose (if you remember I'm a big lover of different shades of the rose). I didn't want it to look kitsch though, that's why I put on my off-white coat with golden engraved buttons. I feel like a queen in this coat to be honest. My velour boots, gold chain strap purse and THE rose scarf added a very gentle and feminine touch to this early spring trendy outfit.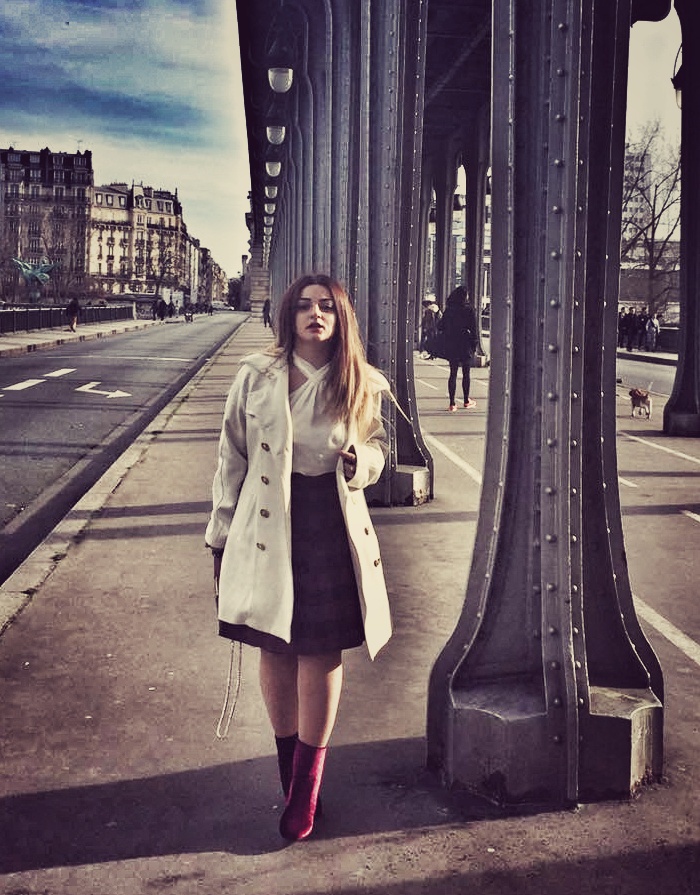 …to be continued. Next edition coming soon.