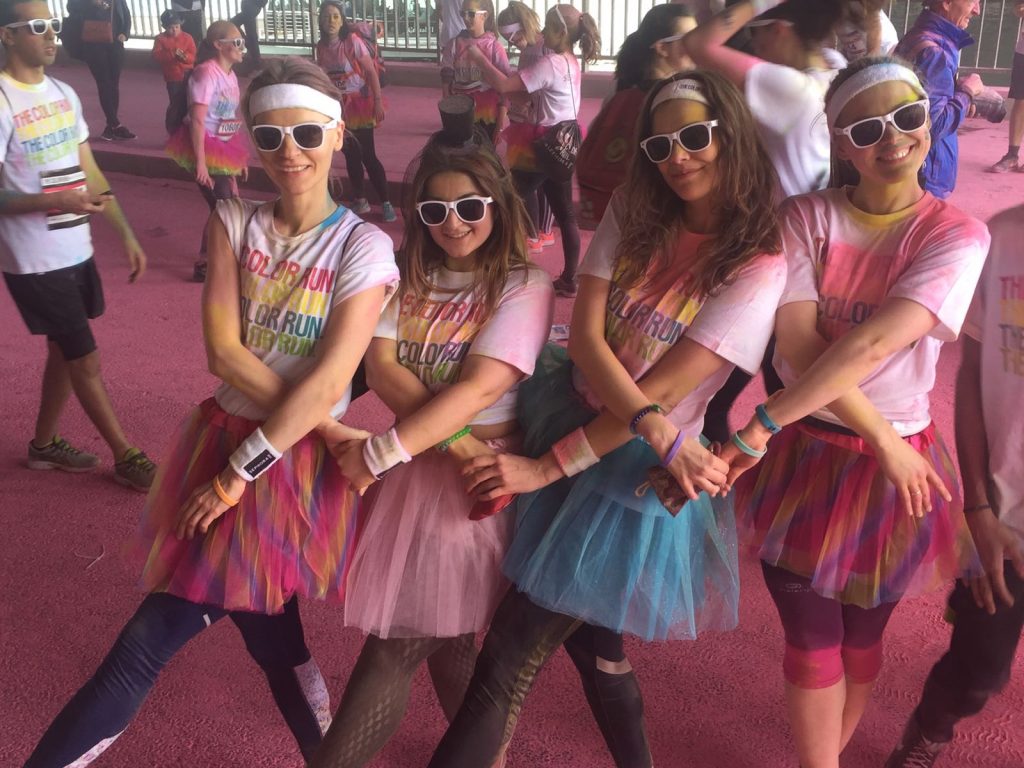 Last weekend you might have been a spectator of Paris Marathon if by any chance you occured to be in the French capital with about 57000 runners from all over the world going for 42 km! But if you're not a professional athlete or a daily runner there is some other alternative for you too and this is one another thing why I love Paris so much!

It's called Color'run and it's being held since couple of years now (first Color'run took place in USA in 2012) in partnership with Sephora and sponsored with many other brands. The objectif is to run 5 km through color foam (made from the flour I guess) crossing each of these four "gateways" where you are litterary being showered with the colorful powder (1 color per passage as shown above).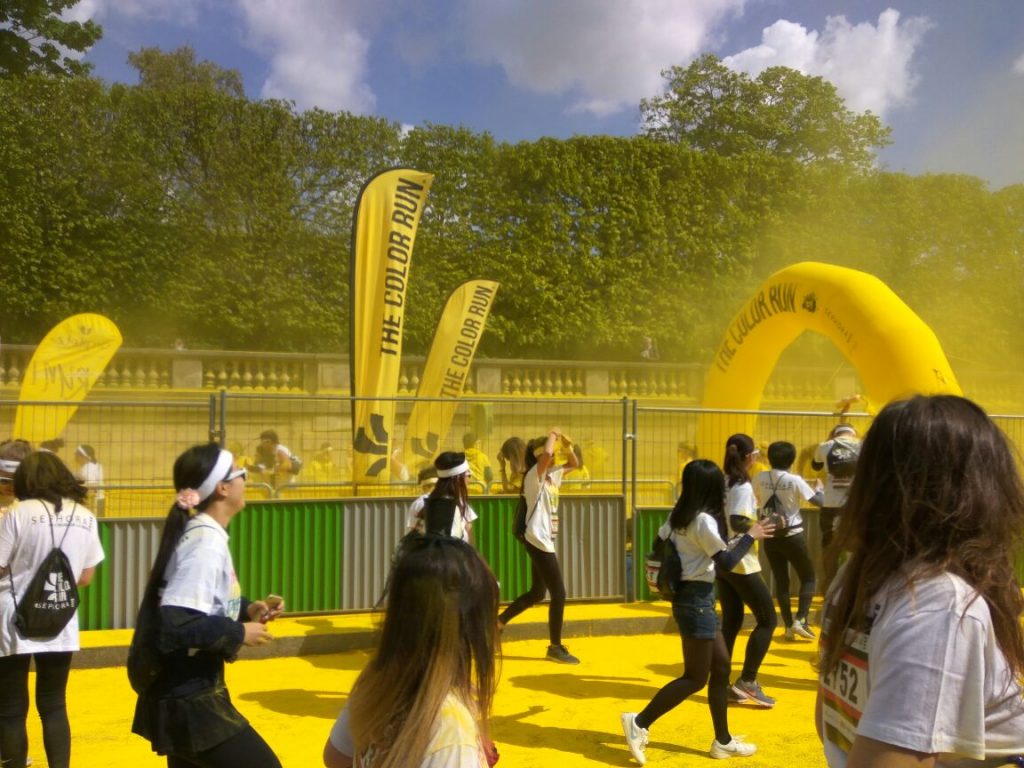 Why? This is called the happiest 5km of the Planet because it is so much fun. Indeed, it was a healthy and funny athmosphere gathering happy and joyful people making a course and having fun while getting those bursts of color throws all over the body.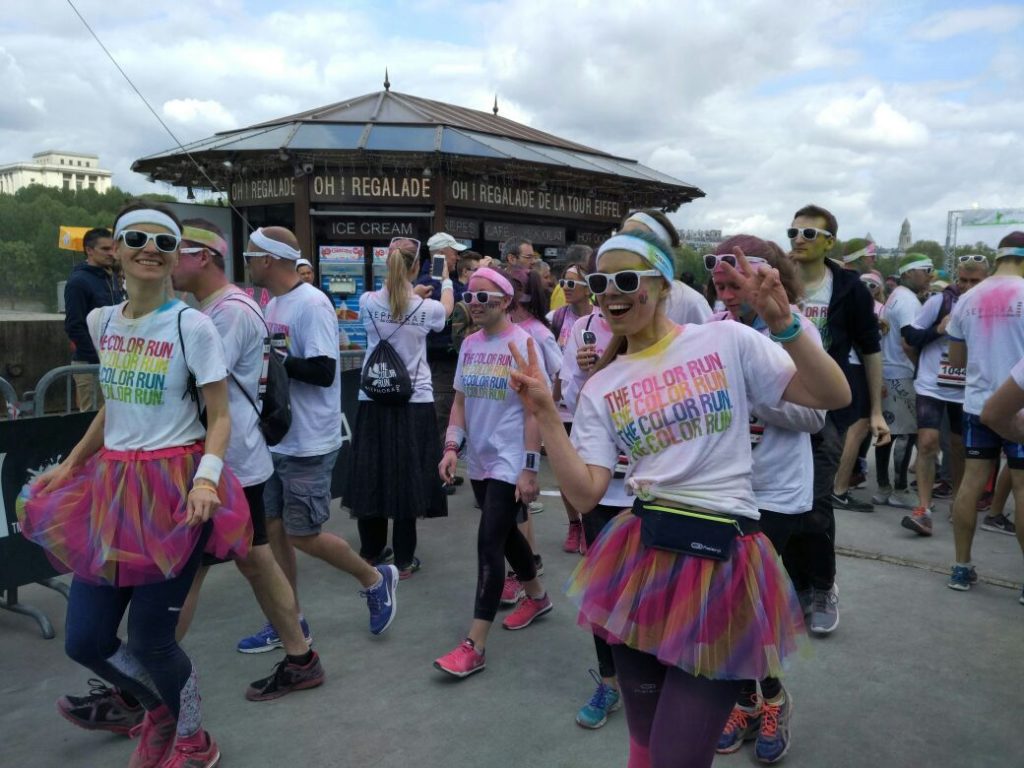 First we had to suscribe to be added on the list of participants. Once the confirmation received they kept us informed about the rules and giving us the approaching countdown. Each of us had a kit with T-shirt, glasses and some other accessories that we had to put on. The idea of a possible costume show-off made me go creative and customize my outfit. So I thought of a tutu skirt – a rose tutu skirt the idea of which seduced my team girls and we decided to wear it all and come closer to our team name "Vesna" ("spring" in Russian) though atfer watching the pictures I think we should have called ourselves "Swan Lake chics" 🙂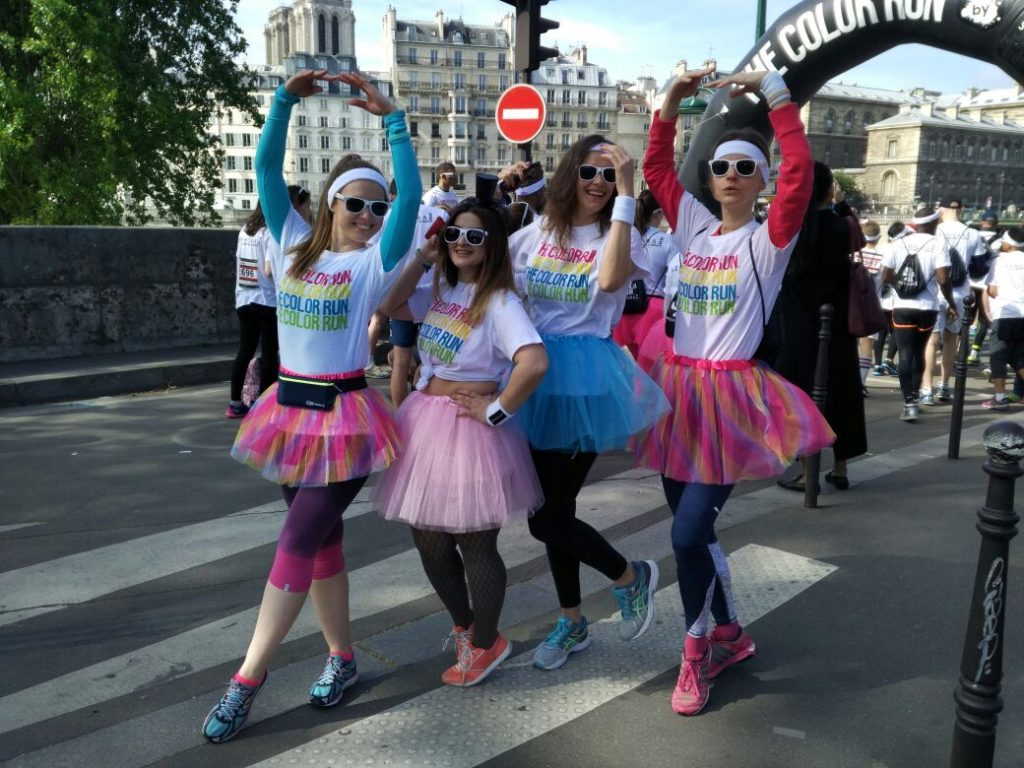 Music, dances, photographers, a lot of colors and a concert right in the middle of Trocadéro in front of the Eiffel Tower…all this and a lot of "happy faces" as I called it yesterday were available in Paris. Not mentioning THE amazing chance of running in the middle of parisian streets or even in the tunnel as if we owned the city. I think we did.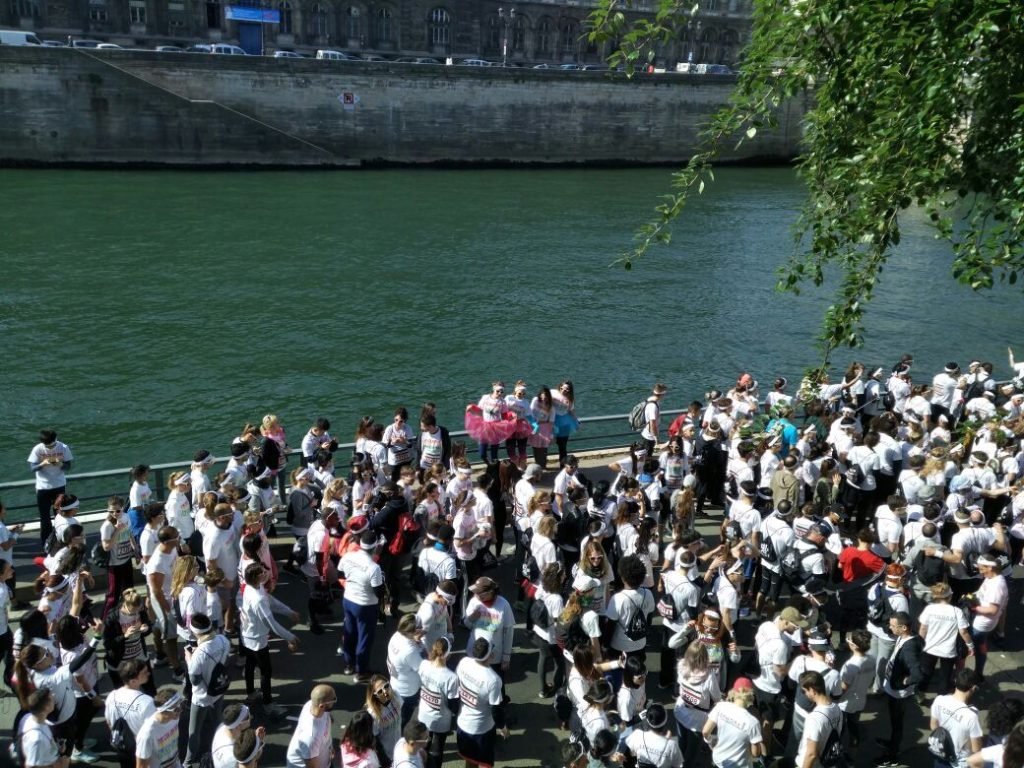 Many thanks to my friends for talking me into this and for the perfect company. See you here next year, ballerinas 🙂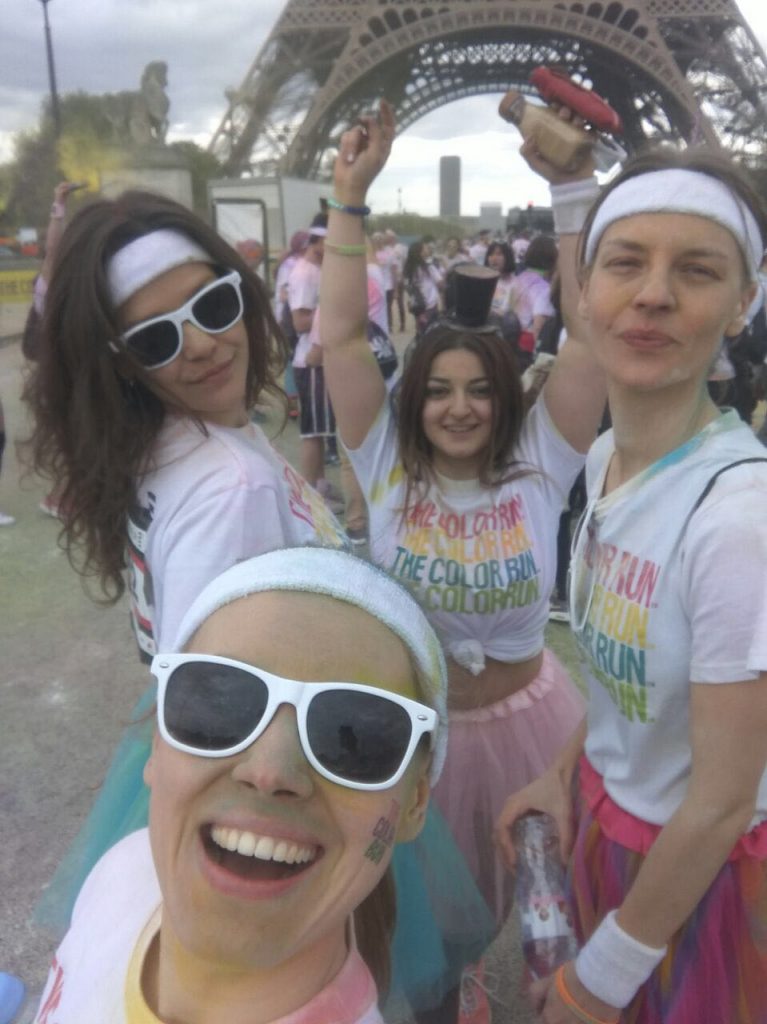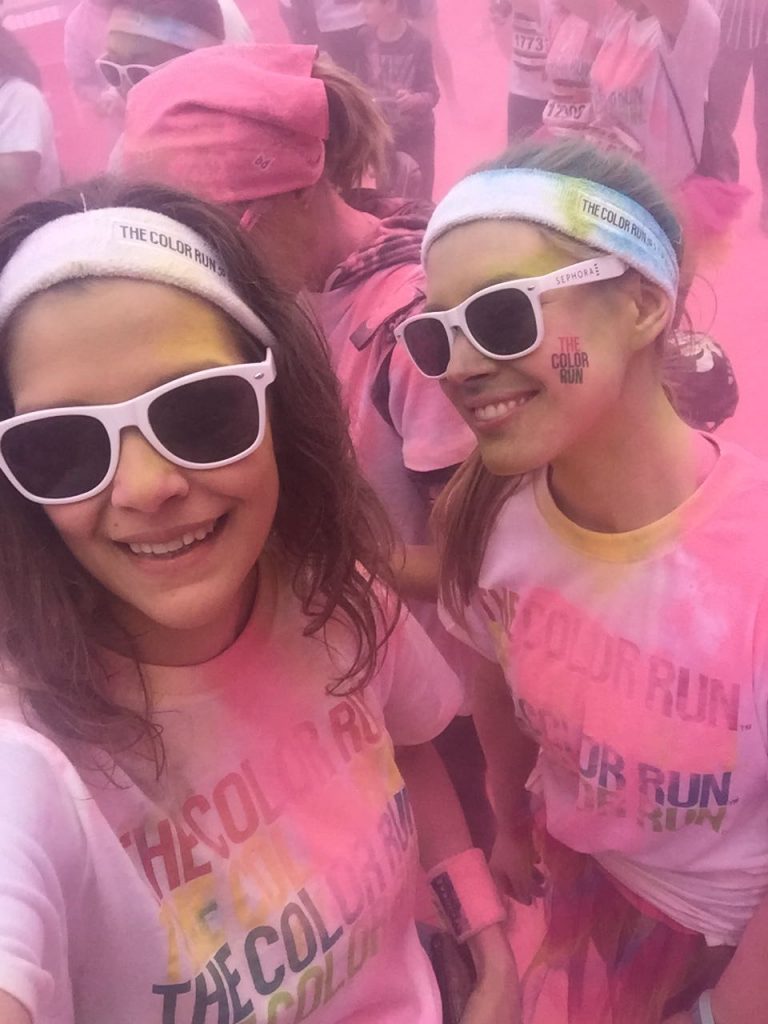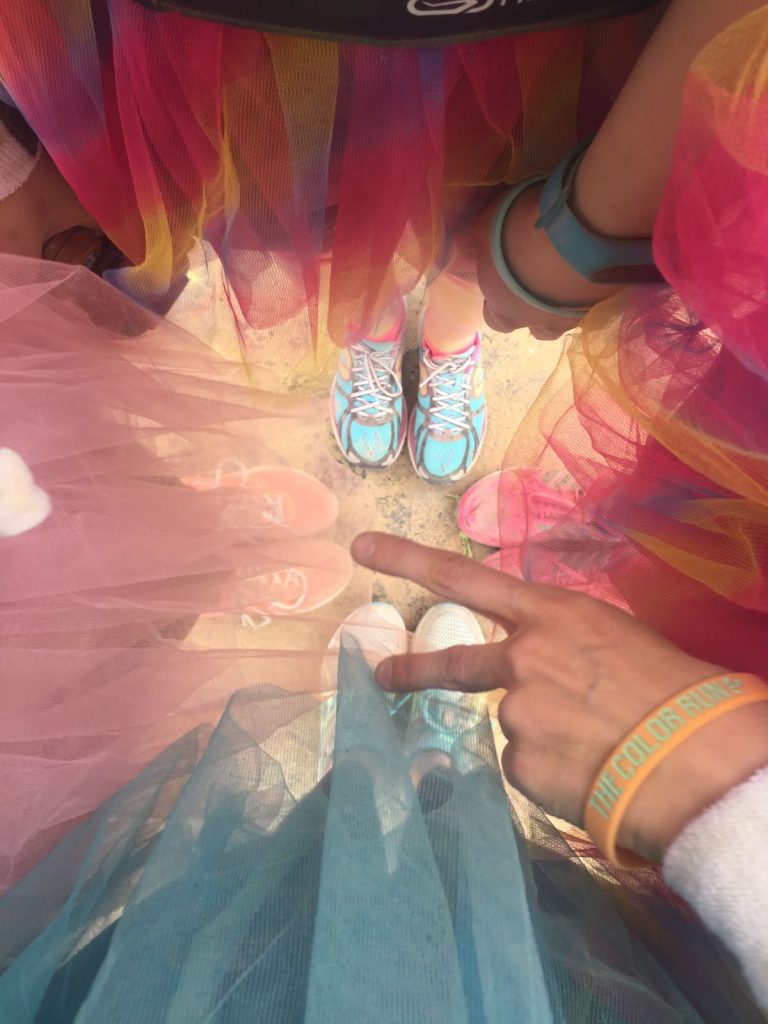 ---